It seems that the next big trend in the fit out and design of Melbourne's new wave of cafes are a mixed of industrial, white walls with splashes of colour (usually teal or canary yellow), timber and copper all around.
Not that we are complaining.
Aesthetically, it's much more pleasing to the eye. Brighter, more spacious, and cheerier.
Industrial gloom be damn.
Such is the feelings we had as we walked into the new establishment located on Johnston Street in Fitzroy.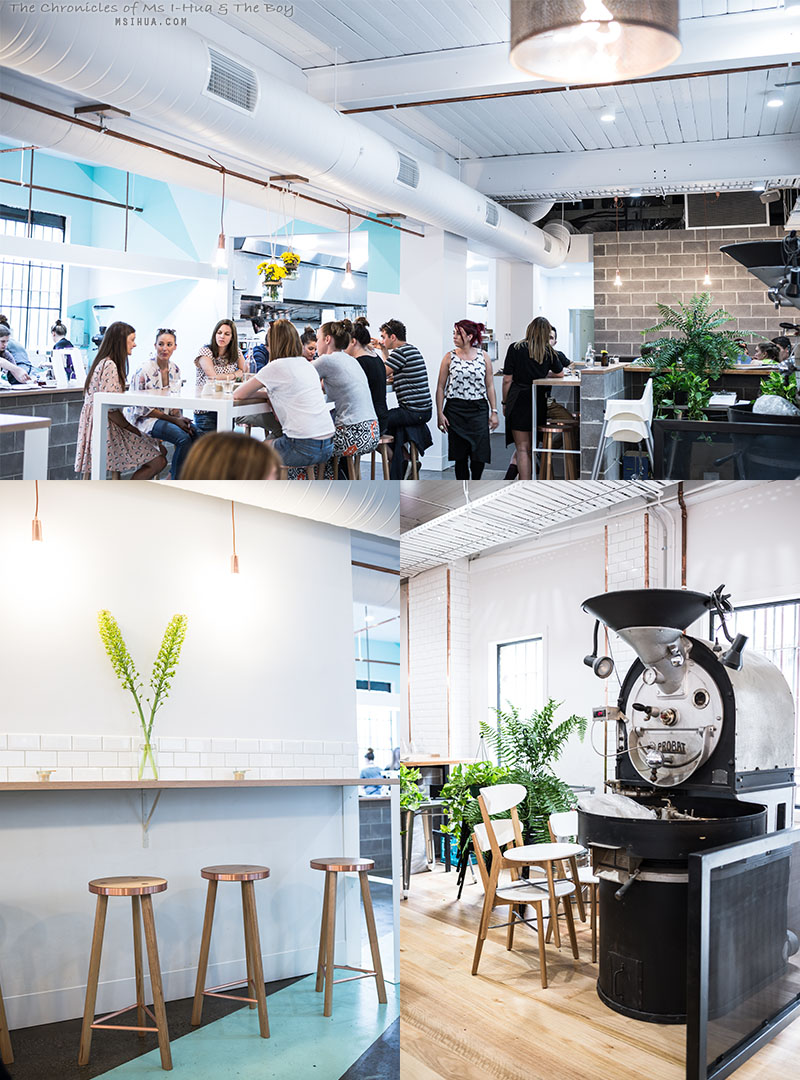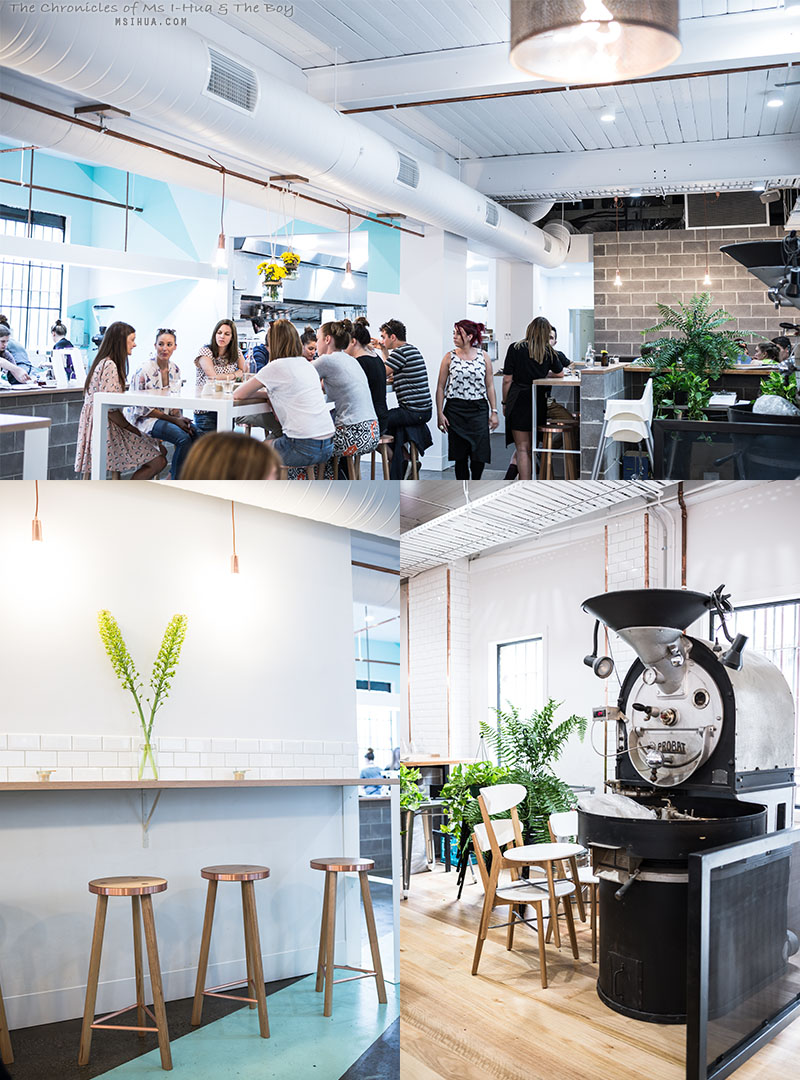 It was a tough task trying to walk out of Sir Charles (named after Sir Charles Augustus FitzRoy, which is also the man the suburb is named after), without stealing the many eye catching pieces of furniture with me. Good thing it would have been too obvious. Else, The Boy would have had to leave me behind for the police to come book me in.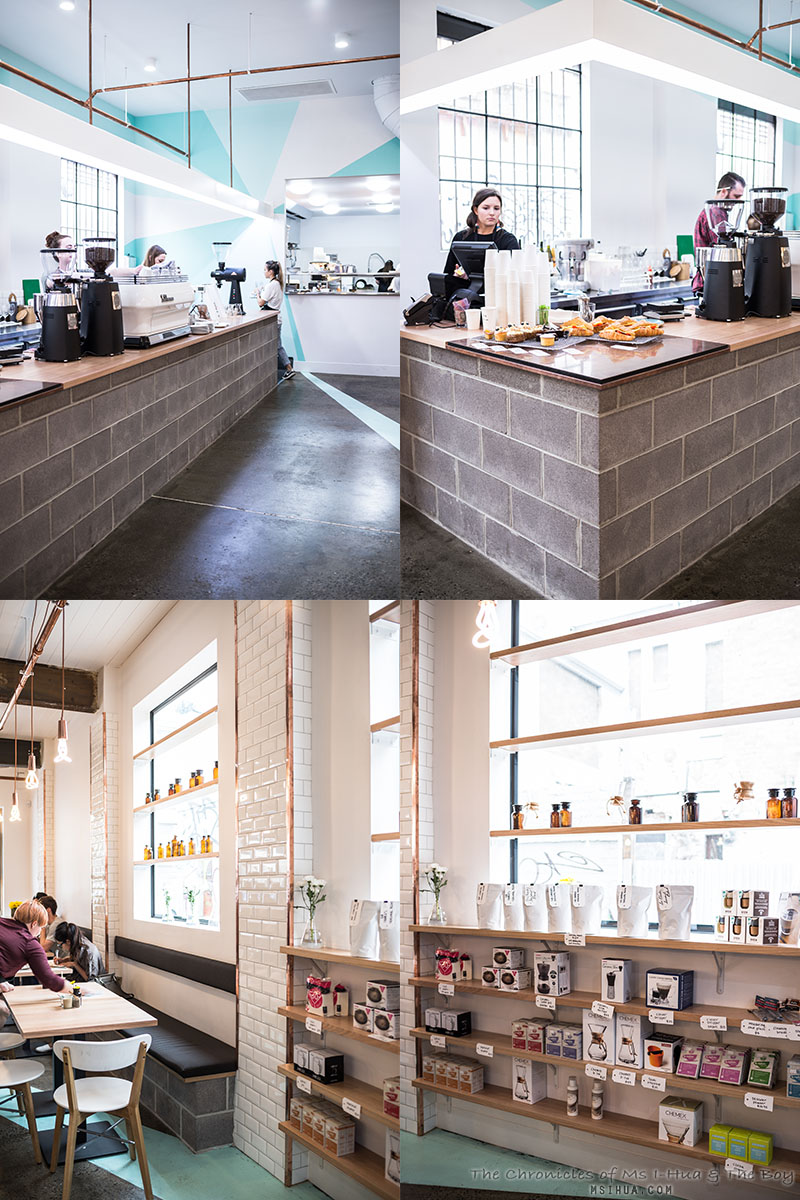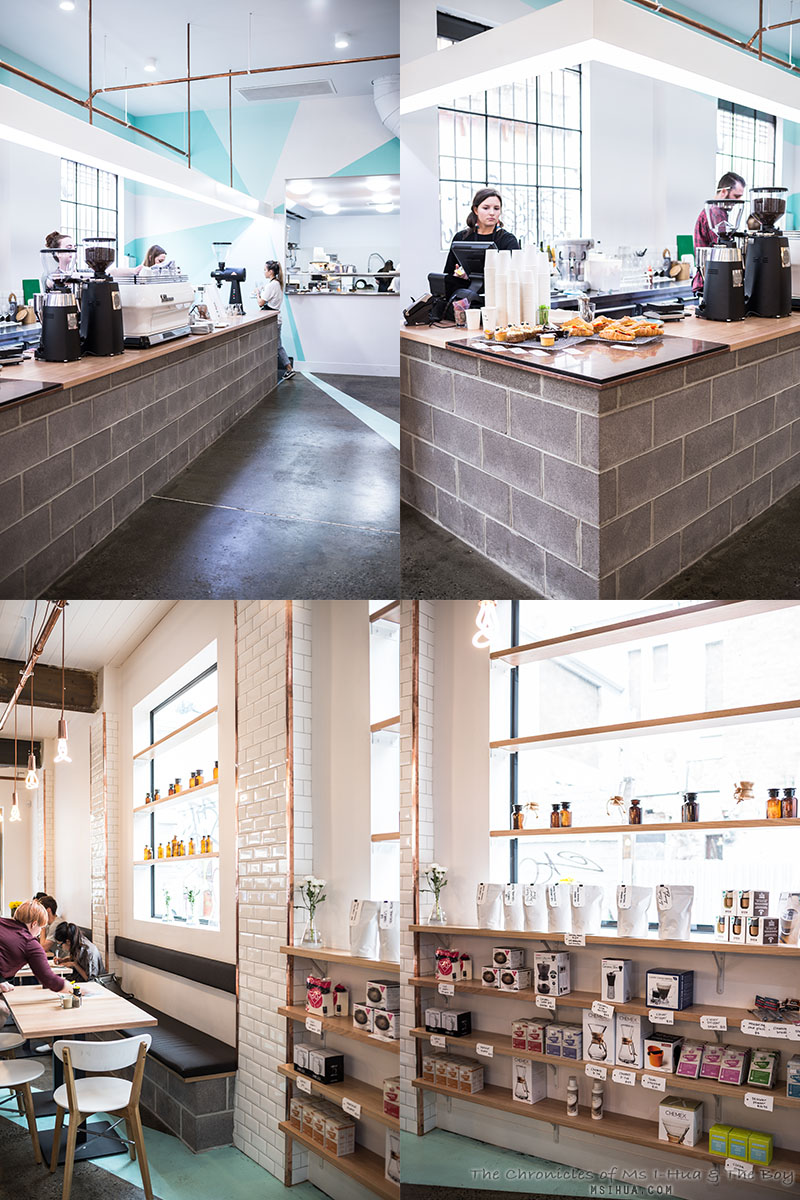 We first learnt of Sir Charles through our following of their head chef and co-owner, Tyler Preston on instagram. We've been following him for years (from the olden days of De Clieu) and keen to see what he got up to.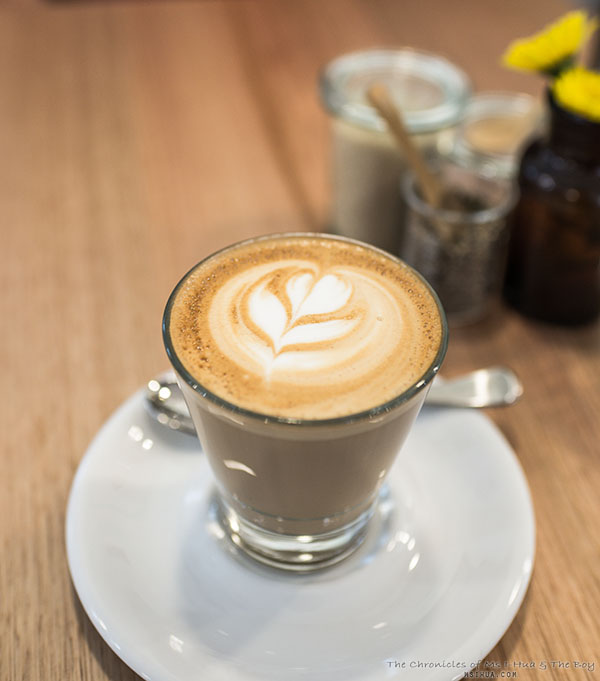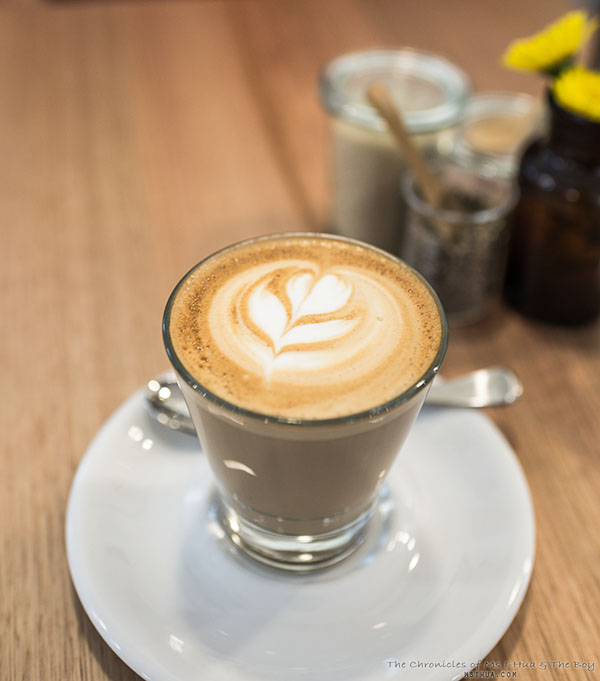 With a Probat roaster on site, Sir Charles serves up their very own blend of coffees, which you can take home as well! Fancy that!
The Boy ordered a Milk based Coffee (a.k.a. Latte) $3.80 and was pleased with the smooth creaminess of his drink.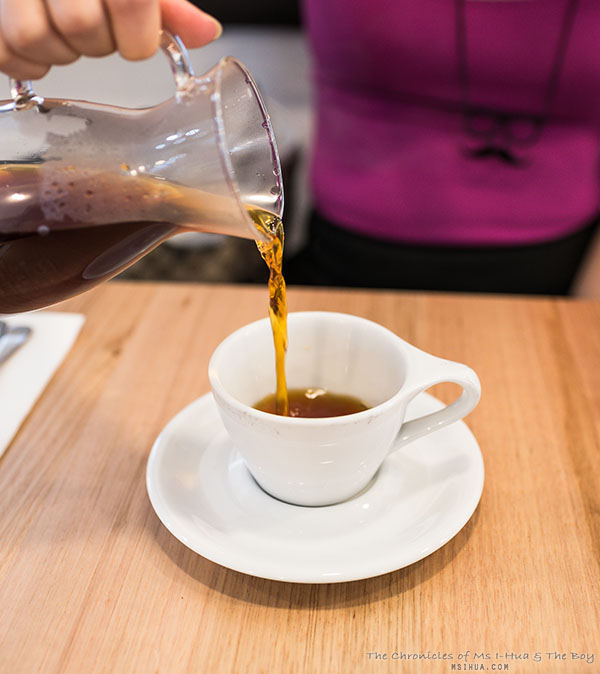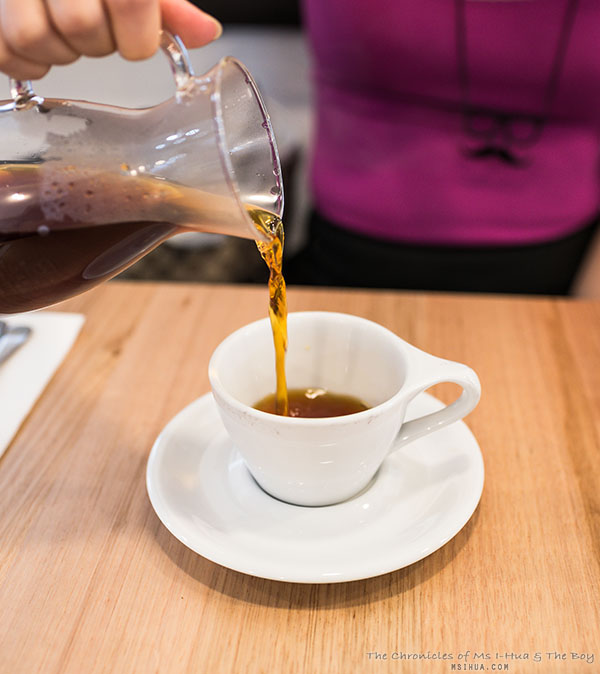 I went with a Filter Coffee $5-7 that day, which I quite enjoyed (but completely forgot to take notes of what I was drinking. This changes daily as well, so check with your server if you are thinking of ordering this).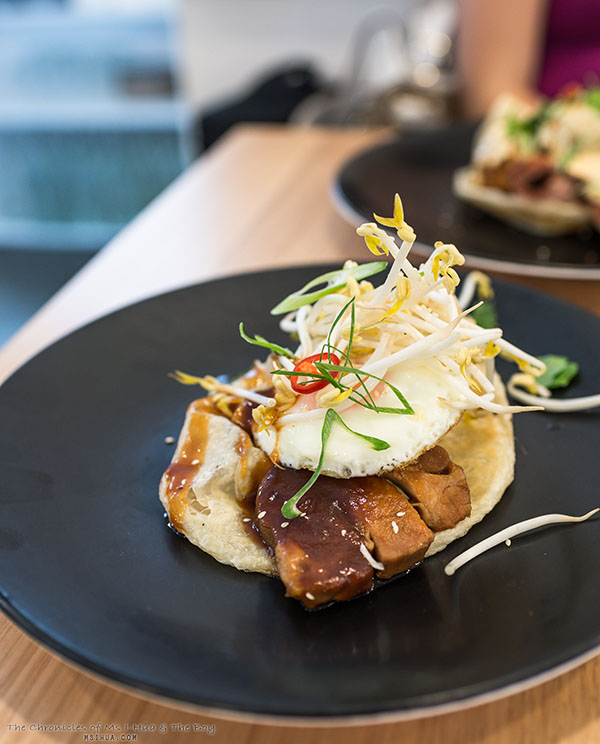 With our breakfast orders, this is where you can see Chef Preston's influence come into play with his time at the Double Chin.
The Boy ordered the BBQ Pork with tonkatsu sauce, spring onion & fried egg on crispy roti $17. He said it was tasty and the pork tender.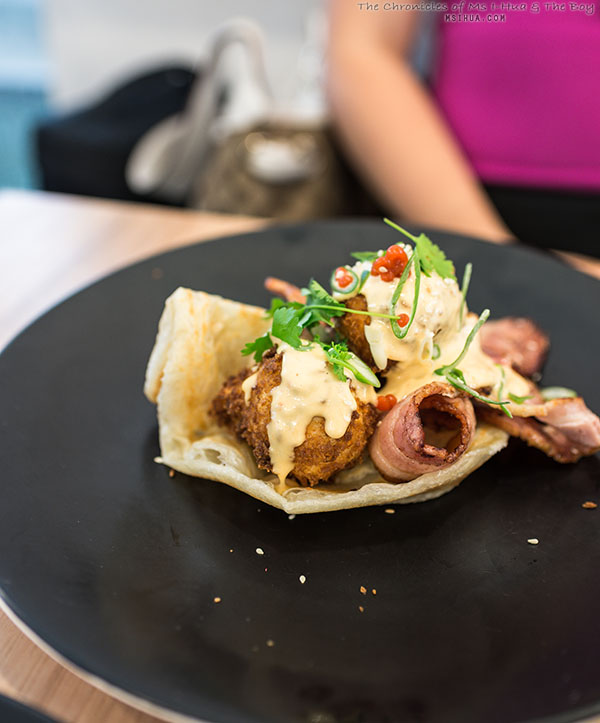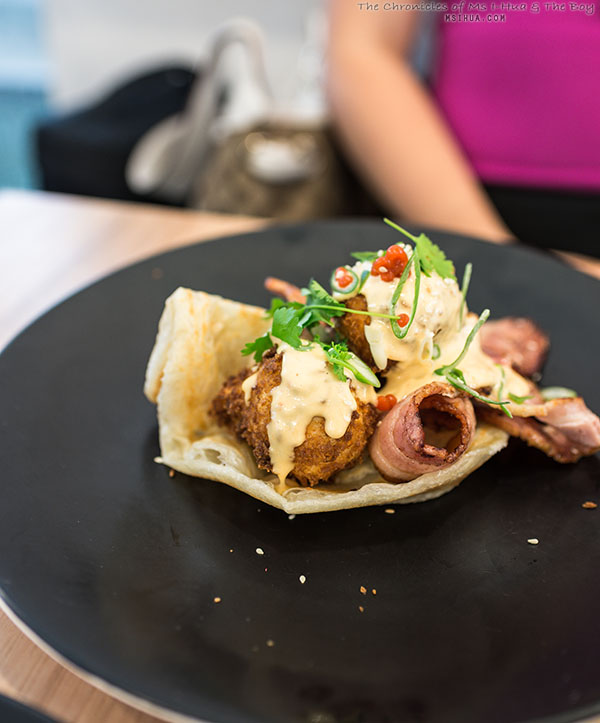 I loved my Sir Charles Benedict with panko crumbed eggs with Sriracha hollandaise & bacon on roti $16.50, even though the Sriracha pearls weren't a 100% perfect.
The flavours were just bang on perfect. The eggs? Deliciously oozy. The roti? Both The Boy and I were so pleased with how garing (crisp in Malay) the roti was! It was a delight.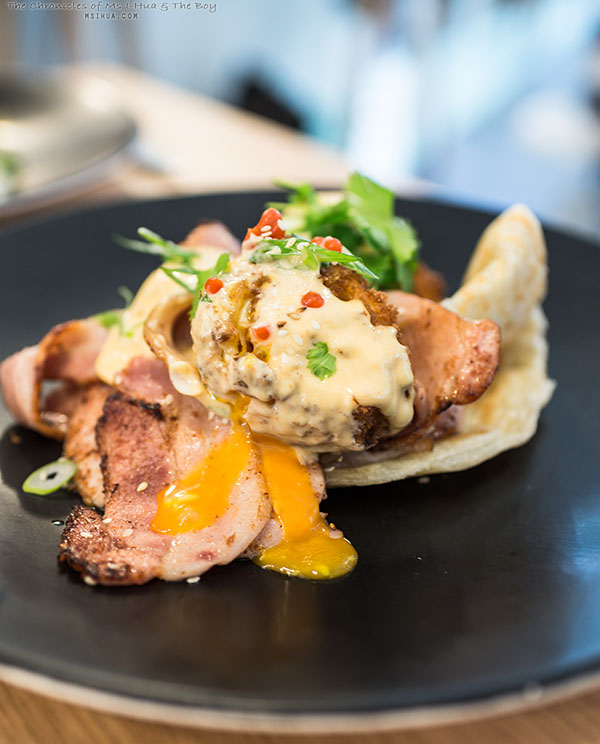 Definitely a new wonderful local addition to the already bustling food precinct of Fitzroy. If you are thinking of driving there, just remember to get in early or you'll have to park quite away to get here. If you can't be bothered, just take the tram in. Much less hassle 🙂
Service was a bit hot and cold the weekend we went as it was their second weekend of service and we anticipated for that to happen as they would have still be fine tuning their service, menu and process. It was to be expected. Luckily the food was great and we will be back for another visit!
They also do lunches and dinners, and if the pictures on their Facebook page is anything to go by, it's going to be delicious!
*Disclaimer: All food ratings & review are purely based on my own experiences and how I feel about the service, food and quality at the time of visit
Food/ Cuisine: Asian Inspired Menu
Dining Style: Casual Dining
Opening Hours:
Sunday to Wednesday, 7:00am – 4:00pm
Thursday to Saturday, 7:00am – 10:00pm
Address:
121 Johnston Street
Fitzroy VIC 3065
Tel: (03) 9415 7077
Facebook: https://www.facebook.com/pages/Sir-Charles/420714918076812
How to get there: