We turn 9 this year! Wuhoo!
It's been a heck of a year, this last 12 months. We've travelled to Japan, Malaysia, Indonesia (Bali) and won an amazing trip to Mexico City to attend the 50 Best Latin America restaurants as part of the World's 50 Best Restaurants.
We have even launched a new Lifestyle section on this blog to signify new beginnings.
We've met so many amazing new people, taking on bigger and more challenging projects in our humble kitchen.
So it is only apt that for the 9th Blog Anniversary, we showcase what The Boy can do in the kitchen and for me to take a step back from the spotlight.
Here we showcase one of his amazing Test Club creations, particularly for the Breakfast Degustation Test Club he threw for Ms. Hannah, Ms. Shellie and I one weekend.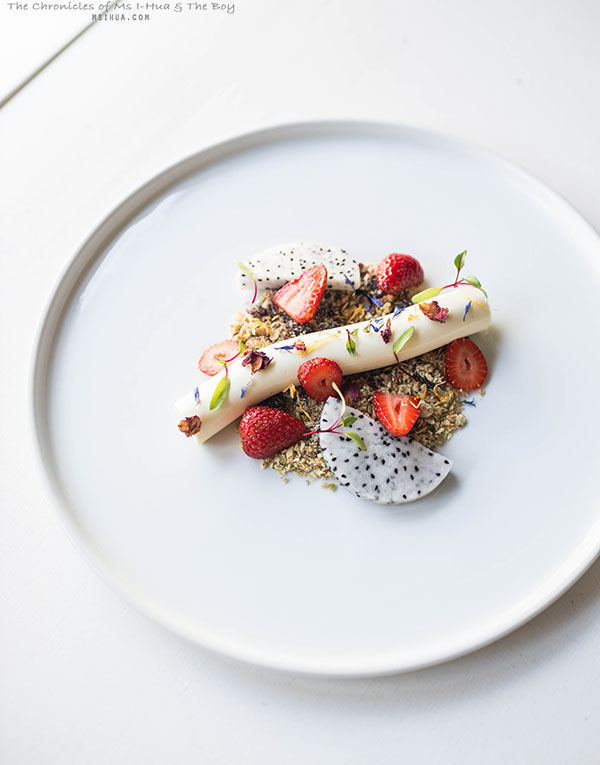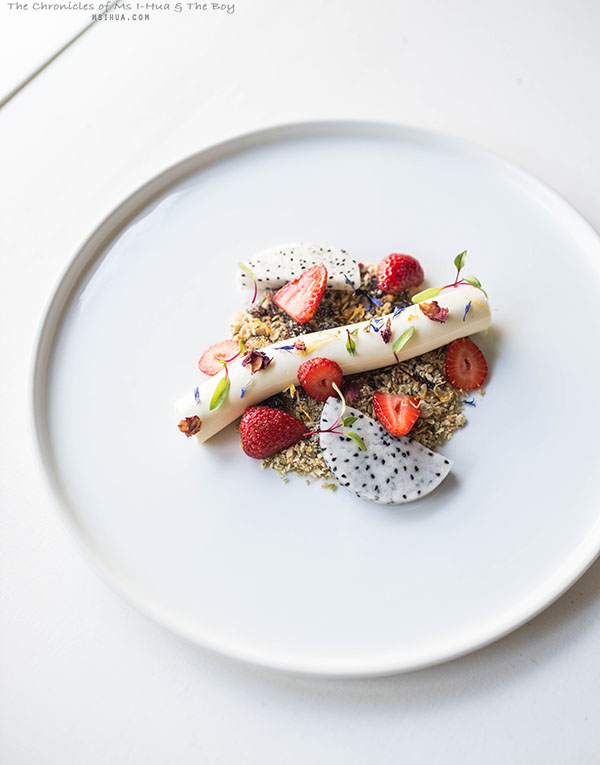 When The Boy planned his Breakfast Degustation, we had no more thought that it would be a simple fare on the kitchen table for us three hungry girls.
It was very silly of us to have believed that anything The Boy would put up, would be deemed 'simple'. Ever.
After 4 mouth-watering courses which involved Salmon Rillette, Breakfast Congee with Spanner Crab, Breakfast Ramen, and Fried Radish Cake, he put up a Breakfast Granola as the final course (and as a dessert).
Once the guests had gone and we had sat back to digest our meal, The Boy decided that he would serve the Breakfast Granola again, with a different style of plating and with different fruits.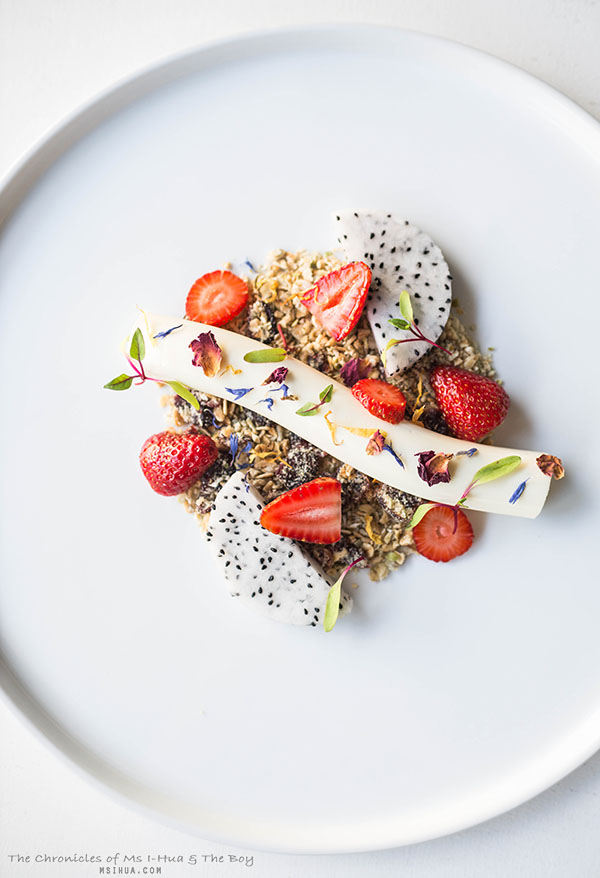 A play on what a normal granola for breakfast would consist of, The Boy's Breakfast Granola included a Yoghurt Panna Cotta, Strawberries, Dried Flowers, and Dragonfruit. The original plating included freeze dried apple snow and plum powder.
Relatively simple, and pretty much what people would have as their breakfast every day of the week :P.
All sarcasm aside, I hope you will join me in applauding his amazing creation.
For all our loyal followers, thank you for following us these long 9 years. To all our new followers from around the world, thank you for letting us know what you like and for your support! We are nothing without you 🙂
Love and peace,
Ms I-Hua and The Boy