Gaggan and the mastermind behind it, Gaggan Anand, need no introduction to the culinary world. Voted as the top restaurant in Asia for the last 4 years from 2015, 2016, 2017 and 2018 (a feat only matched by El Bulli in the World's 50 Best Restaurants ranking), Gaggan is a progressive Indian restaurant based out of the heart of Bangkok. It is currently ranked number 5 in the 2018 World's 50 Best Restaurants ranking, up two spots from last year, and the Best Restaurant in Asia as well. Not bad for an Indian chef who grew up in Kolkata, India.
If you haven't been fortunate enough to make a booking to Gaggan, best you hurry, as Gaggan intends on closing at the end of 2020. This article via Eater explains why.
We were lucky enough last year to visit Gaggan in October (2017). Having met Gaggan in real life during the World's 50 Best Restaurants Awards earlier in the year in Melbourne. After following his exploits and fame grow in Asia, and subsequently fan-girling on his Chef's Table episode, I took a punt when Gaggan put a call to the universe (via his Instagram page) for things to do in Melbourne. Little did I know, my innocuous reply, that I would take him out for a visit to our famed Melbourne coffee spots would lead us to a friendship that has been going strong for the last 2 years! Such is life 🙂
The menu at Gaggan is simple. So much so, that it is explained simply in 25 emojis. Like a musical composition, the courses starts in rapid staccato succession, before slowing down to a calming pace for some heavier courses, and then picking up again, finally finishing with rapid end to the crescendo of desserts. Such is the experience we had whilst dining at Gaggan for the 3 hours we were there.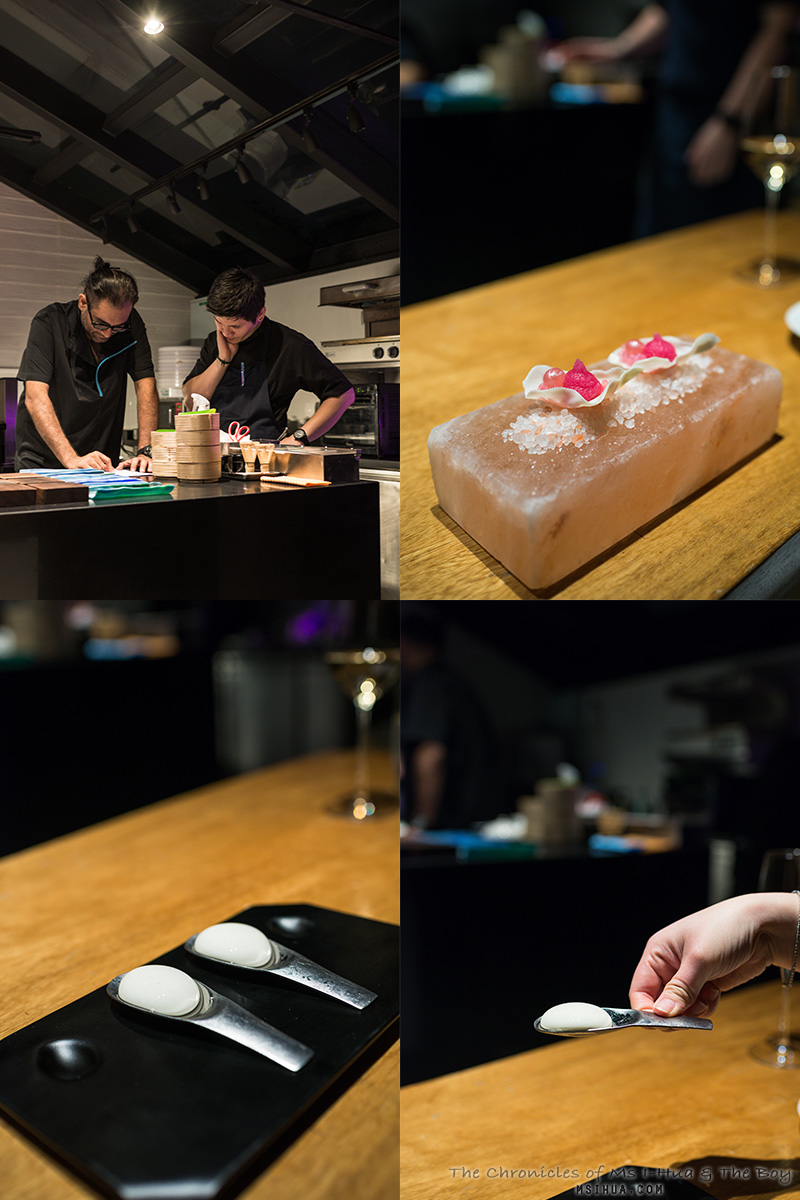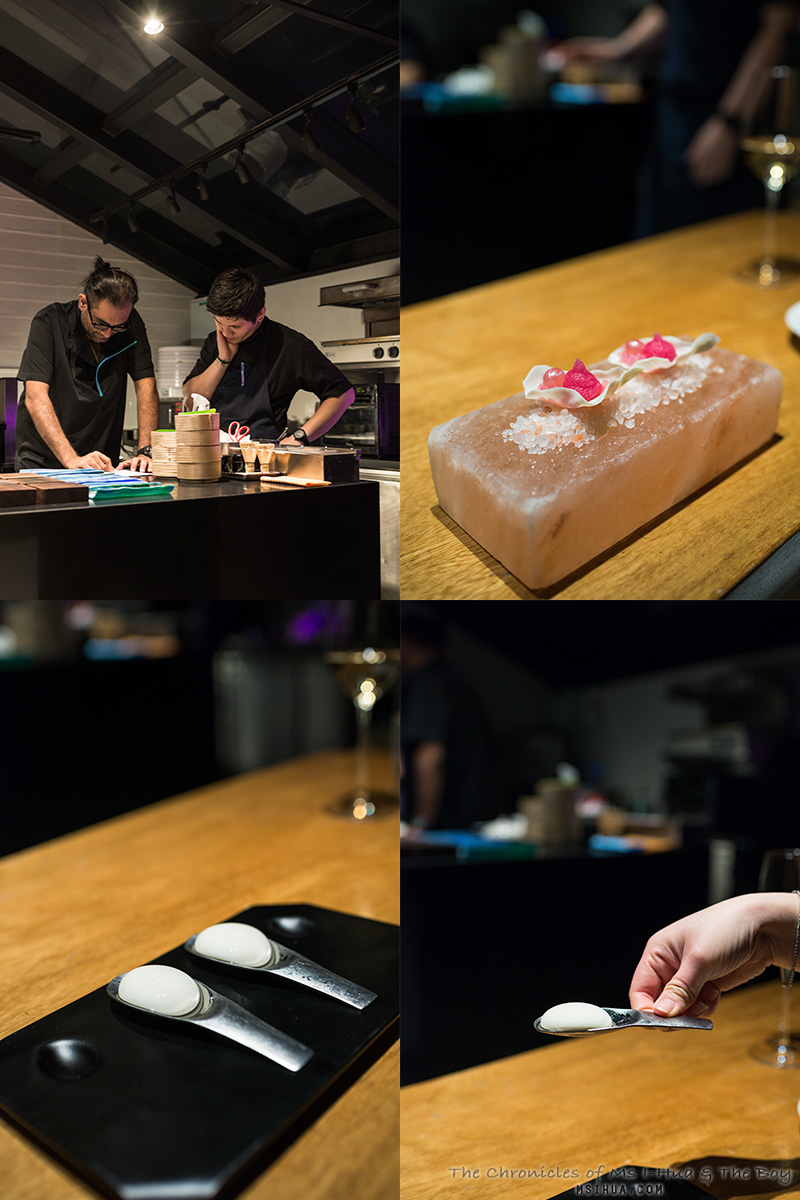 Walking down the slightly dark driveway towards the restaurant, the path widens to reveal a beautiful white colonial styled mansion. If you are lucky enough to snap a seat at the famous R&D Lab seats, you will walk up a side staircase on the side of the house. It is a beautifully designed building.
As the meal starts pretty quickly, you don't want to be late or miss out on any of the famous emoji courses. The courses start with a beautiful edible oyster shell, represented by the watermelon emoji. A refreshing combination of watermelon, shiso, and elderflower, this quick bite opens up the tastebuds for the courses to come.
The second emoji, an explosion, is none other than the famous yoghurt explosion (as seen on Netflix's Chef's Table) inspired by Gaggan's time at El Bulli.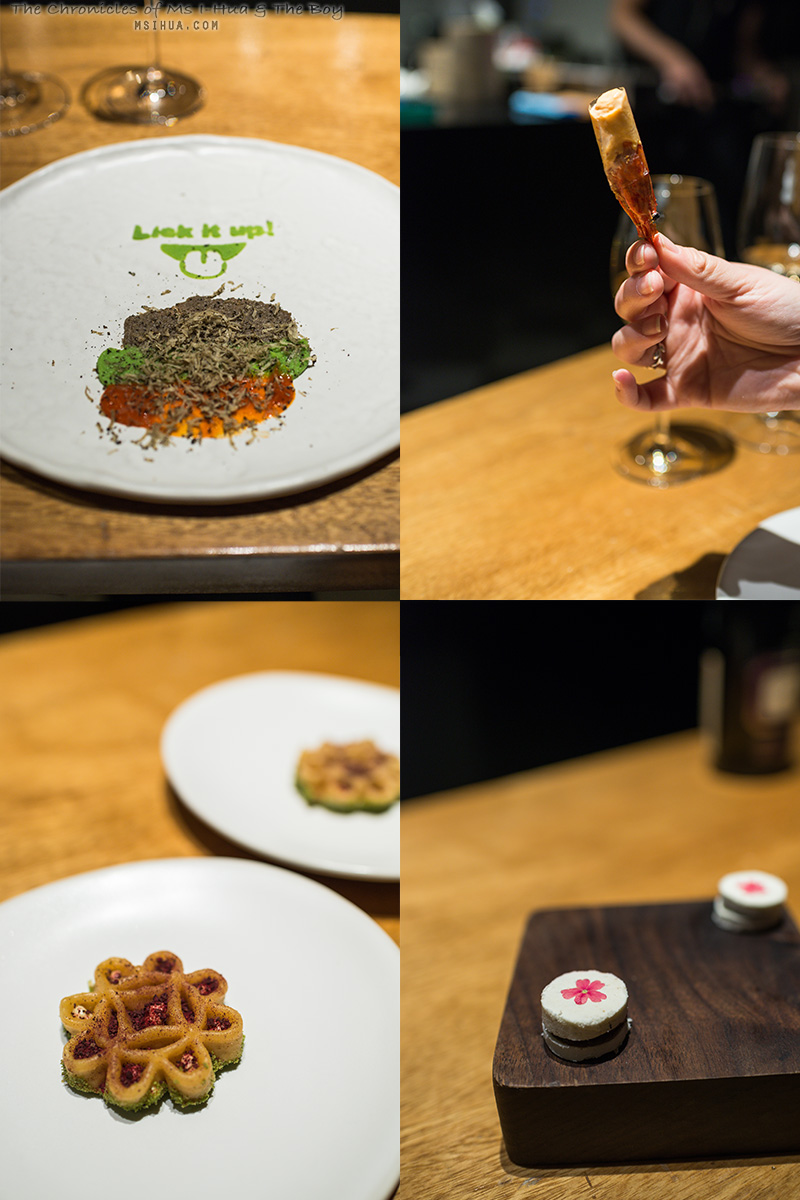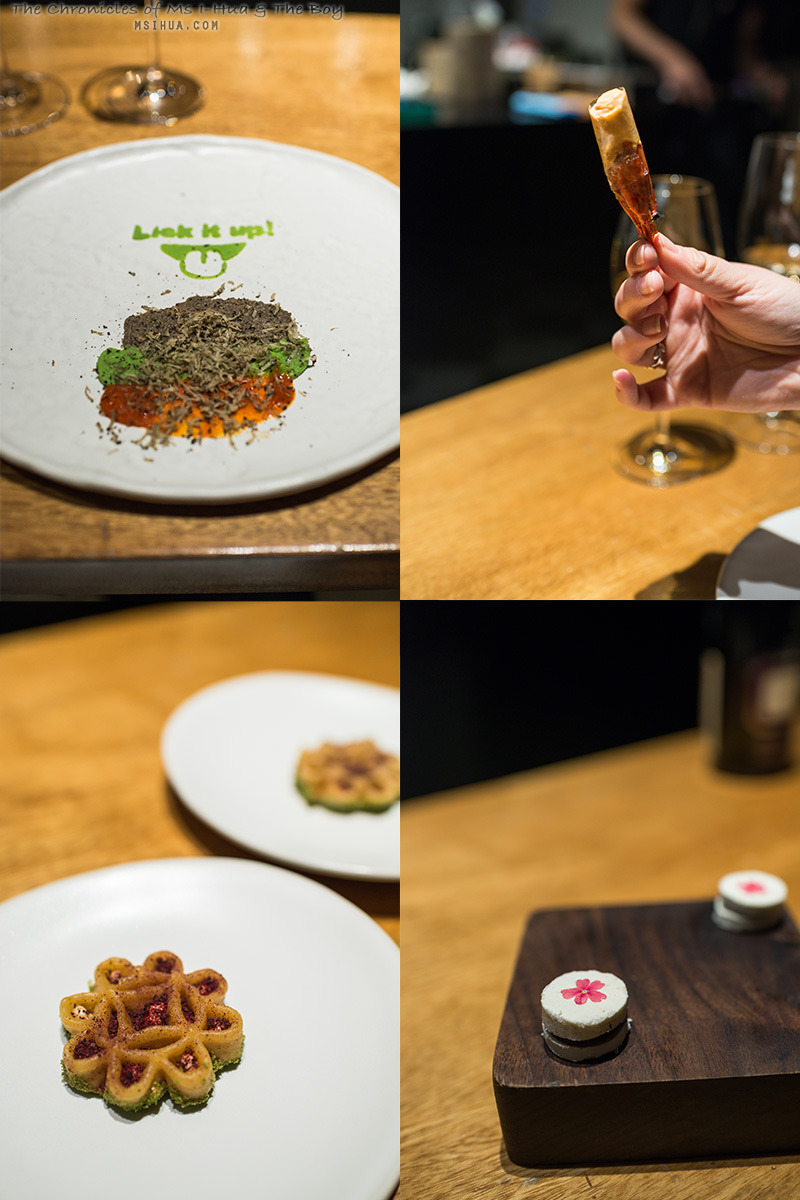 As the pace changes, the musical soundtrack changes as well, to a tune from Kiss circa 1983 playing "Lick It Up" in the background. The room instantly dissolves into laughter and with some apprehension and embarrassment, all begin licking their plates to gales of laughter and giggles. The dish that breaks the ice!
The prawn emoji was in fact a prawn head filled with a delicious tom yum cocktail sauce. Following on this, a flower emoji, a deep fried pastry filled with goat's brain!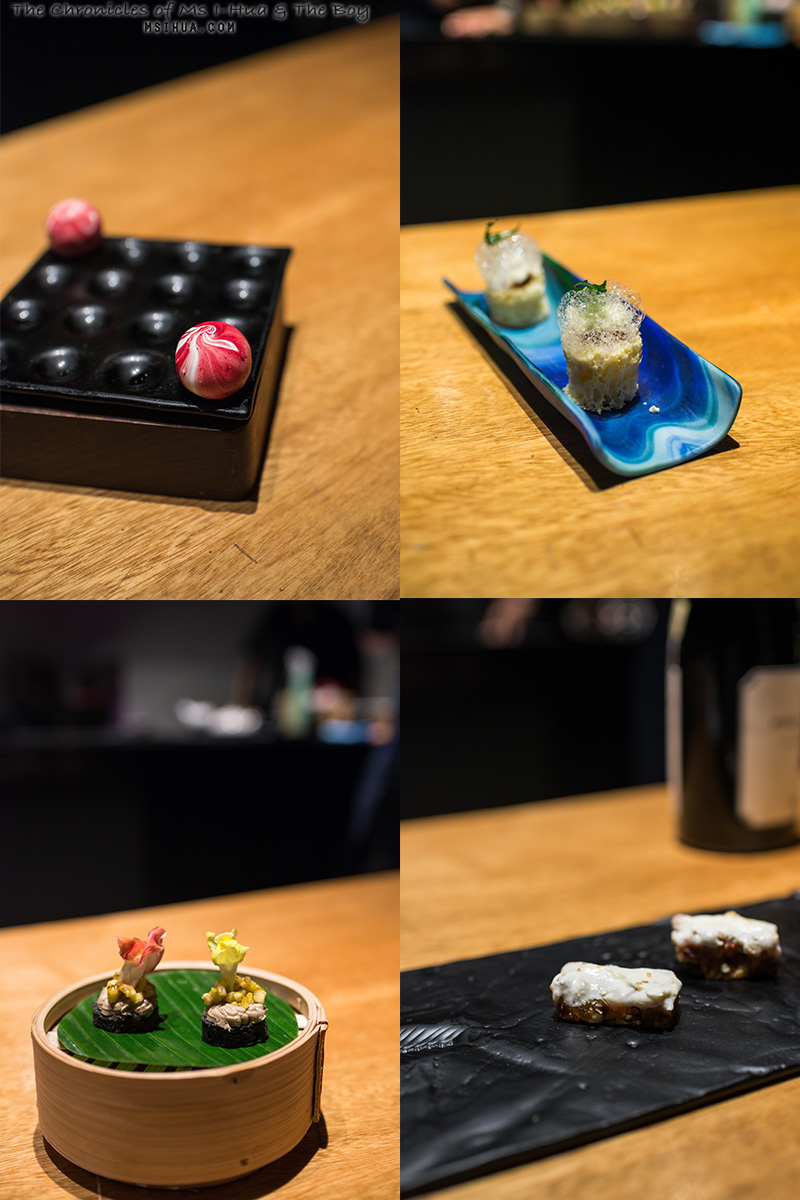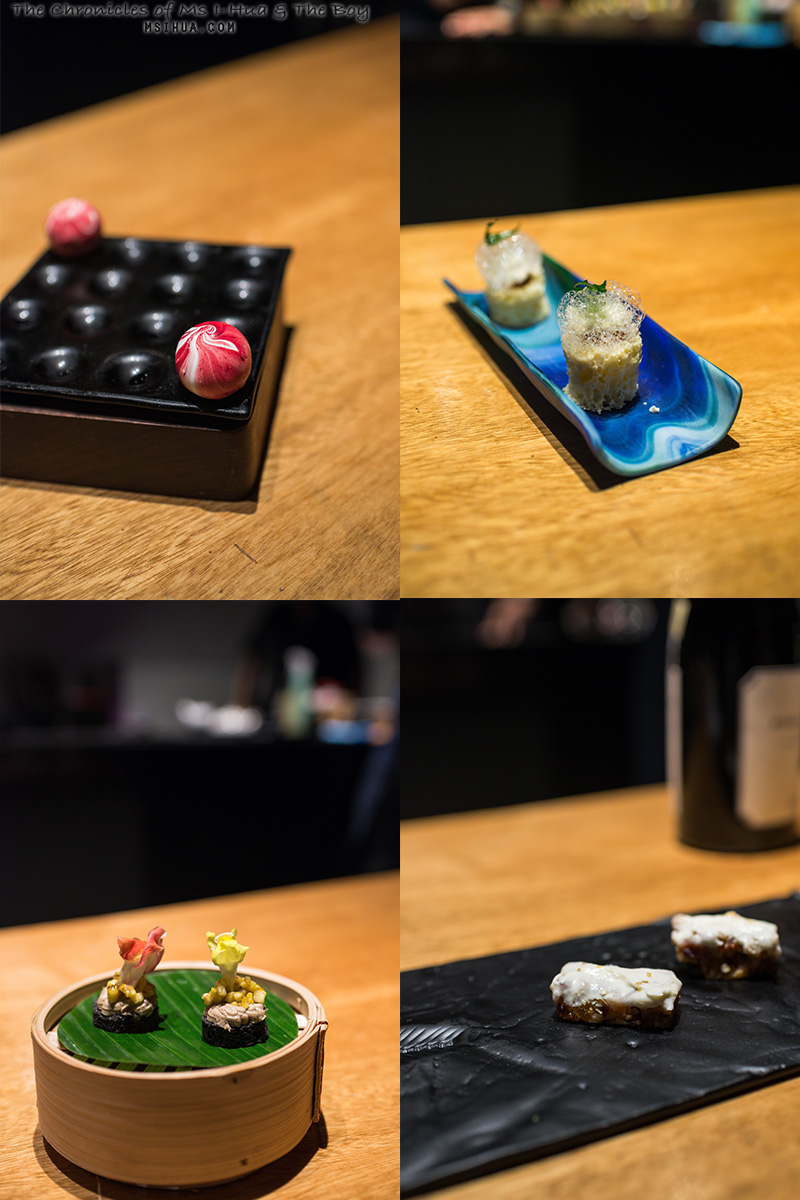 [Clockwise from Top Left: Chilli Bon Bon; Eggplant Cookie; Idly Sambhar; and Banana Chicken Liver]
The courses come quick and fast, much like the drinks pairing that come along side this. If you're not much of a drinker, best to pace yourself or you may just end up pretty sloshed.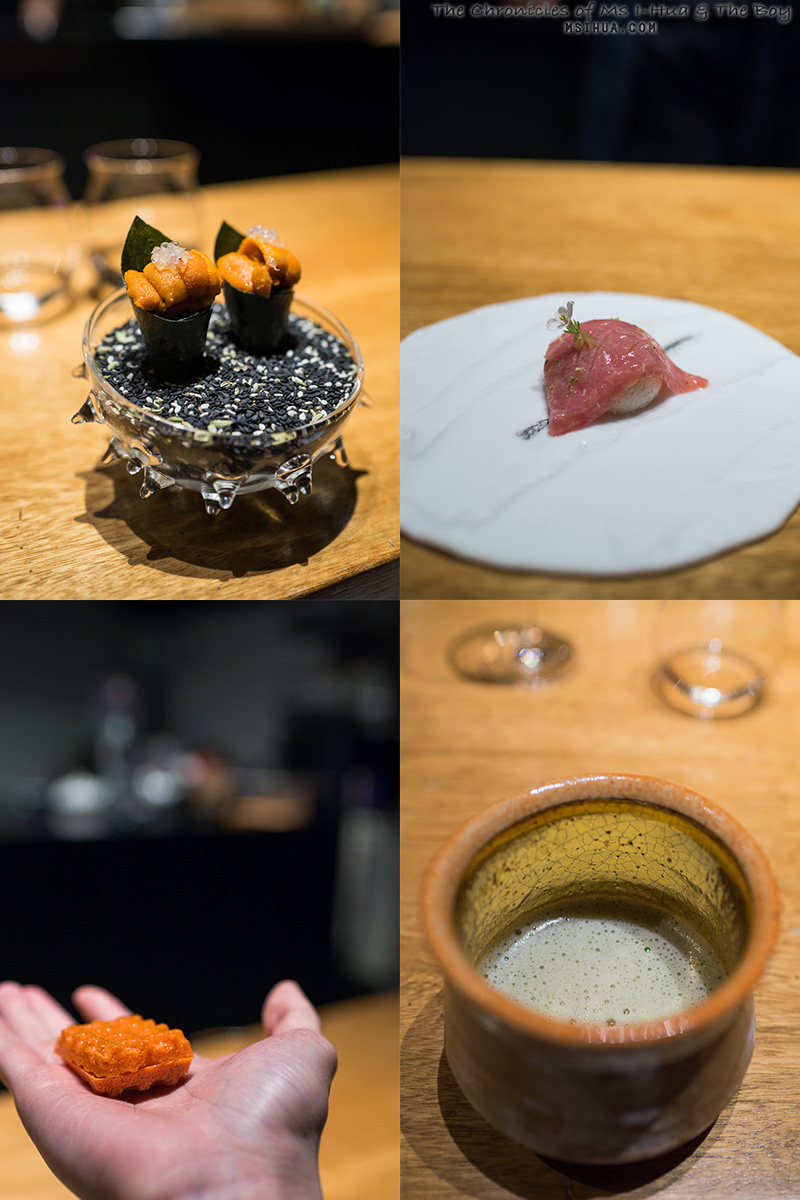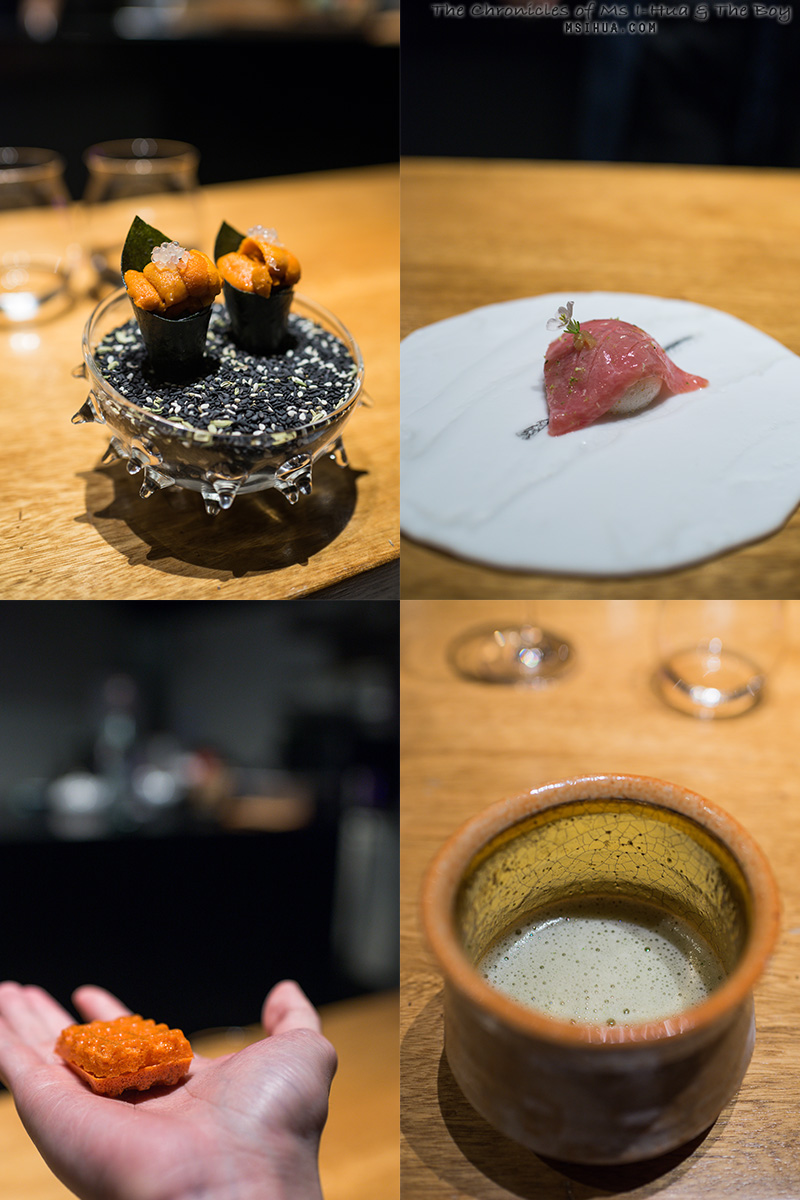 [Clockwise from Top Left: Gin and Tonic, Cucumber Uni; Chutoro Sushi; Green Vegetable Matcha; and Fish Granola]
As the dishes are presented, you fast learn that what you think is represented by a certain 'emoji' is not often what you think. Even with a full tea ceremony, Japanese style, the 'matcha' brew wasn't green tea at all!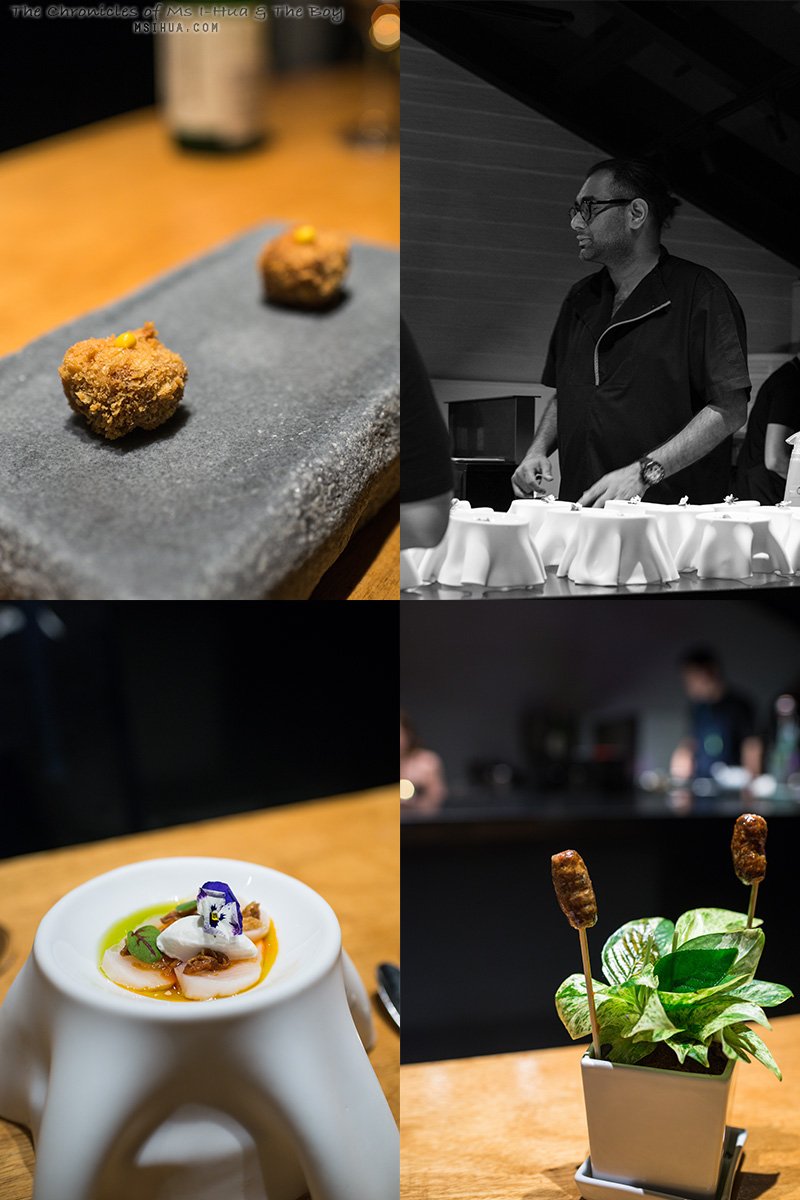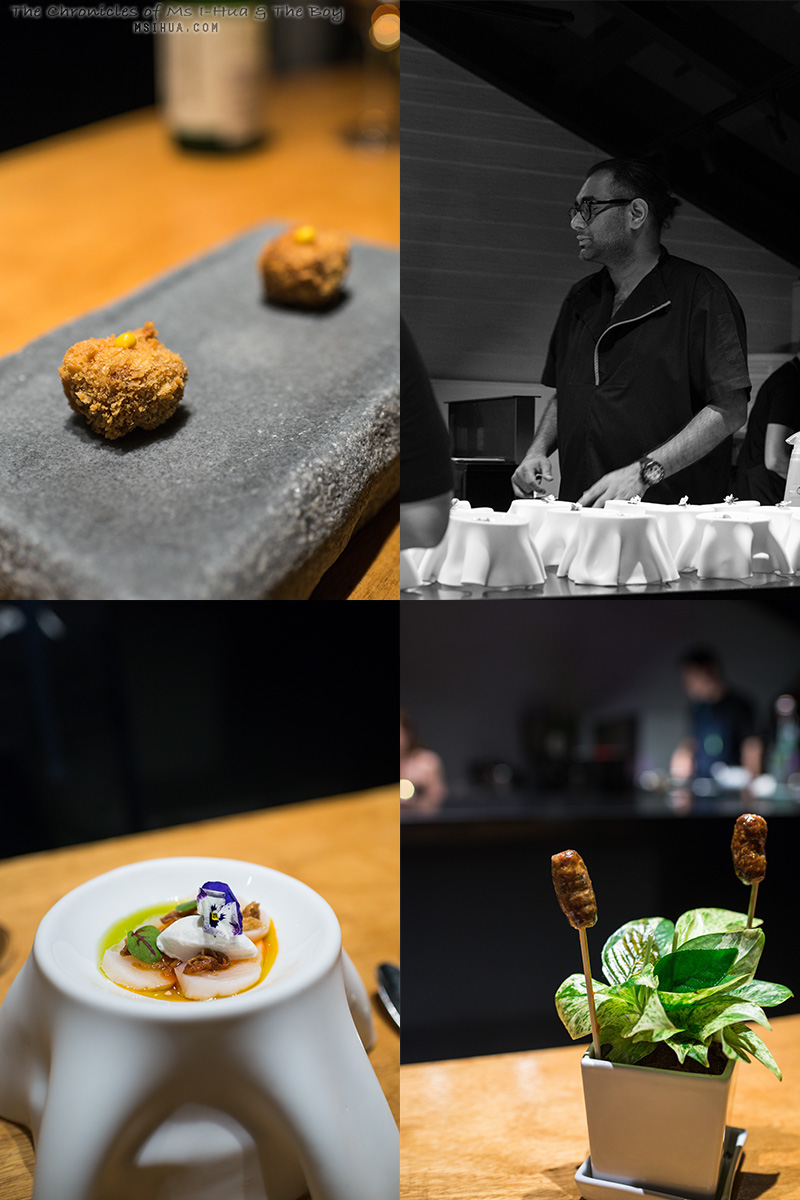 [Clockwise from Top Left: Pork Vindaloo; Gaggan prepping a course whilst chatting with guests; Seekh Kebab with Mango Chutney; and Scallop, Uncooked Curry]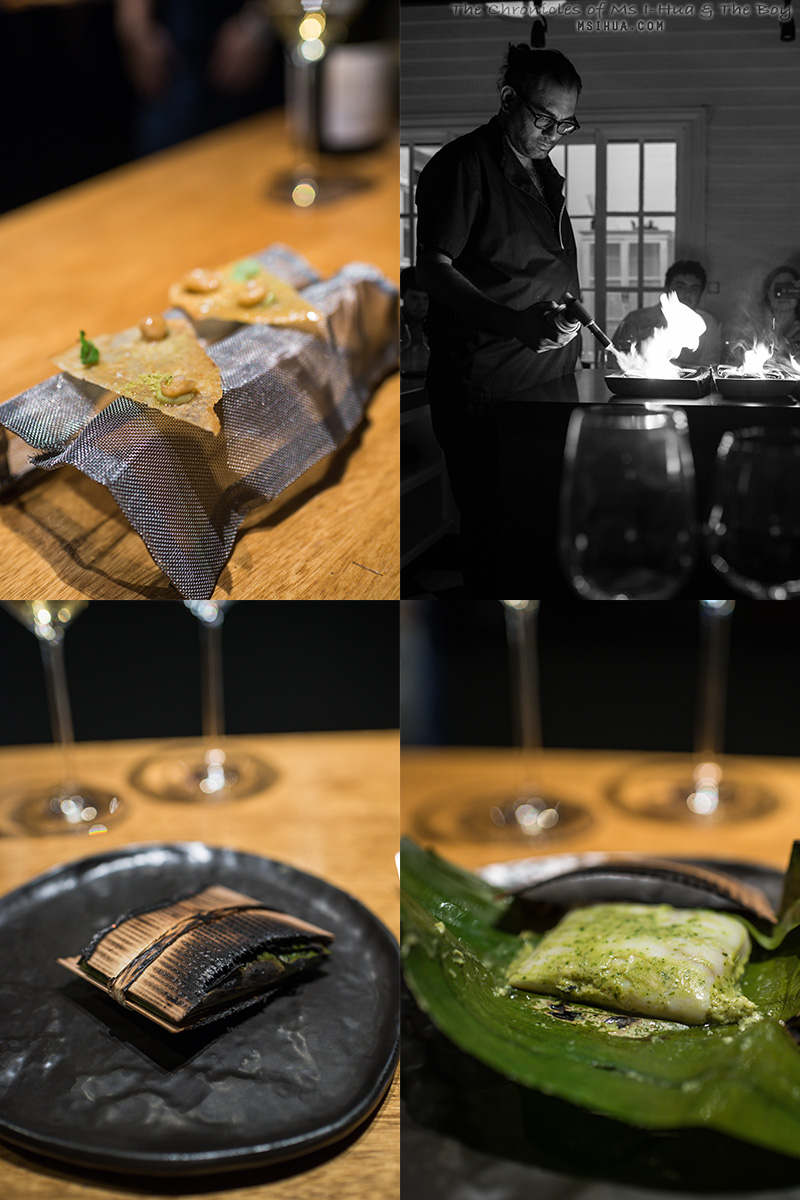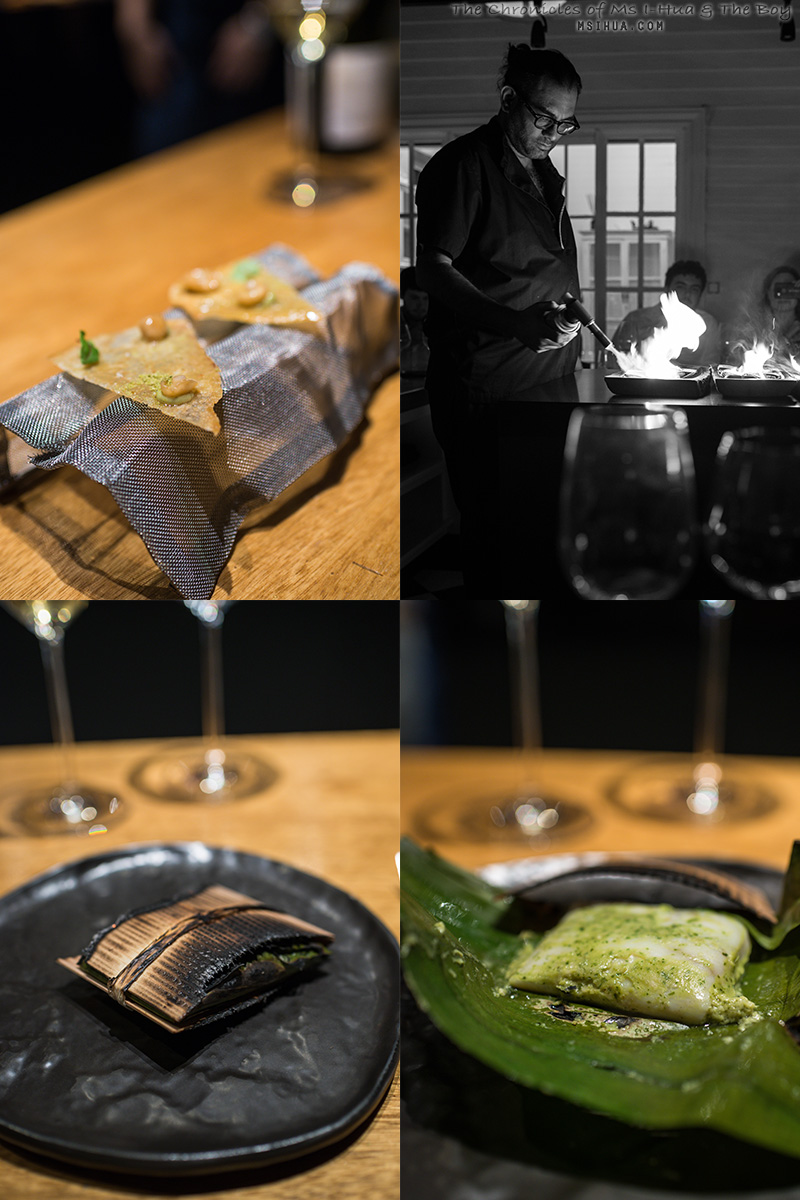 [Clockwise From Top Left: Thai Green Curry; and Seabass in Bengali Mustard]
In the recent #50BestTalks held in Bilbao, Spain, Gaggan showcased (as part of the initiative launched by Farm Africa's Chef for Change), the Paturi, a rice and fish curry wrapped in leaf, covered by cedar wood and set on fire before being served.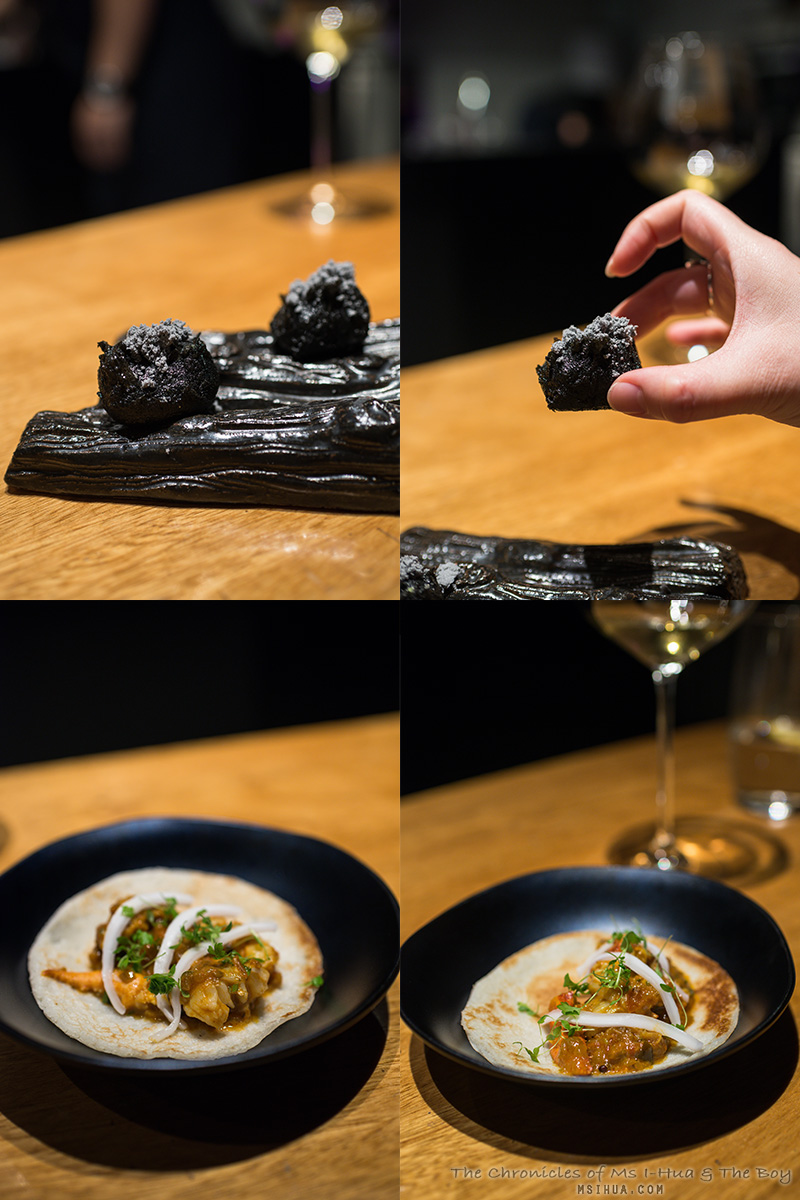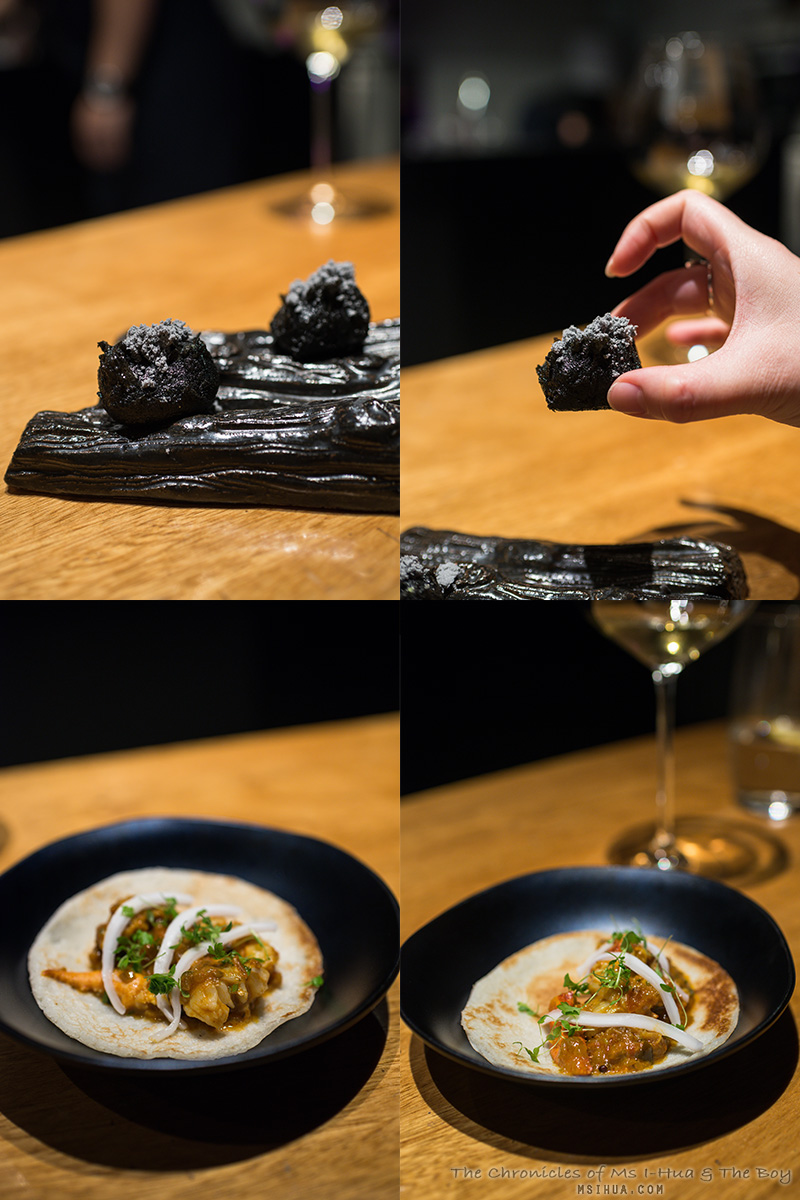 [Top: Charcoal Lotus Stem; Bottom: Lobster Dosa]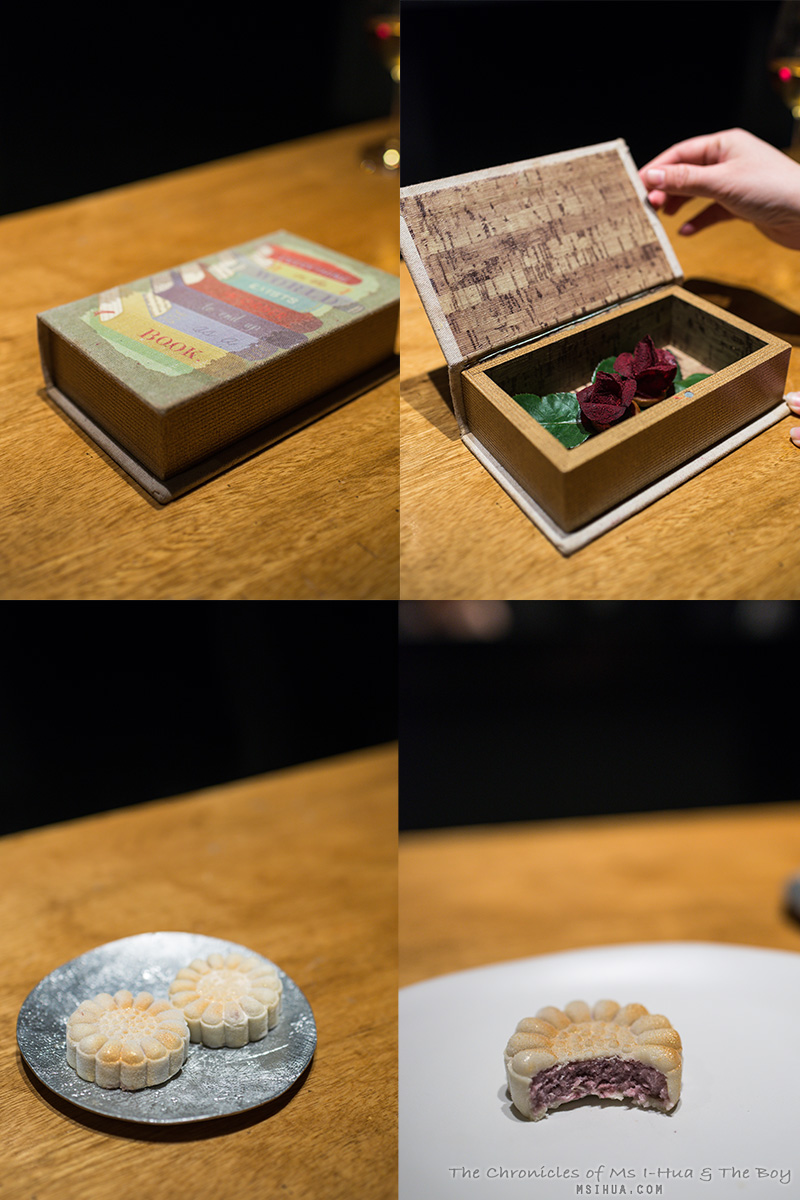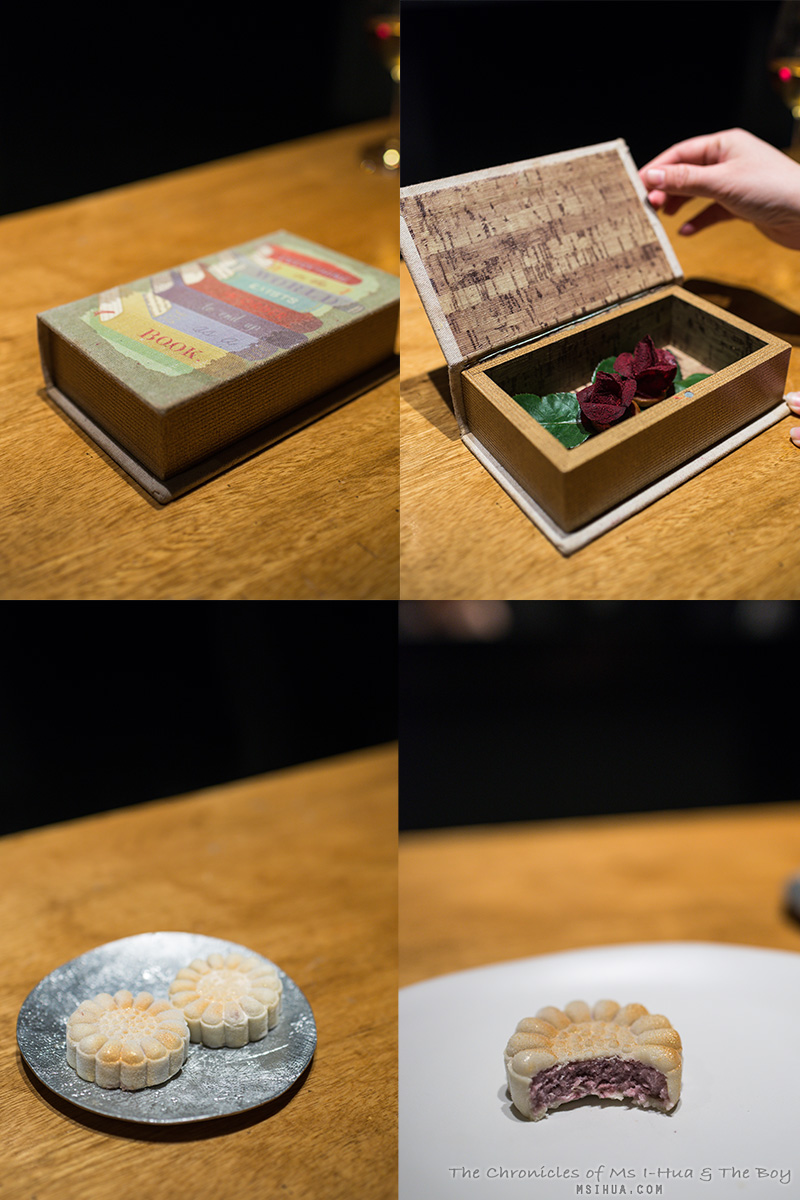 [Top: Rose and Beetroot; Bottom: Milk Cake with Riesling Muscat]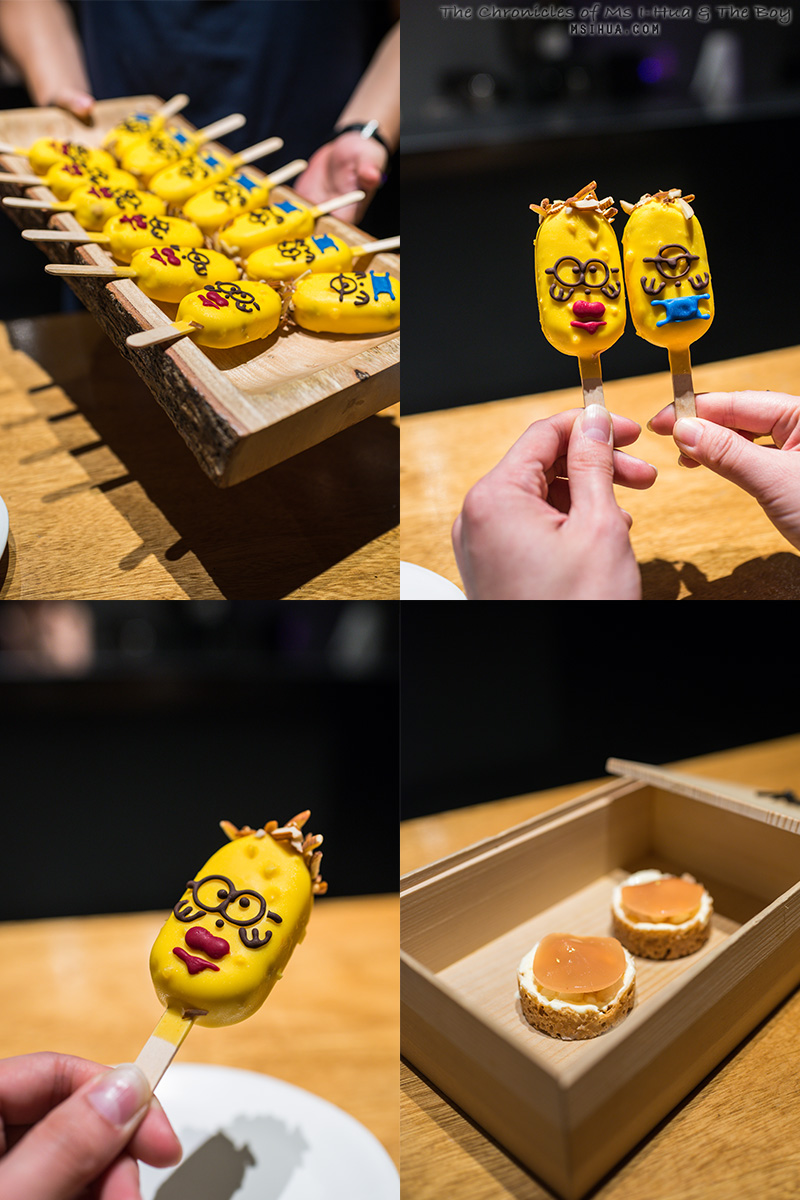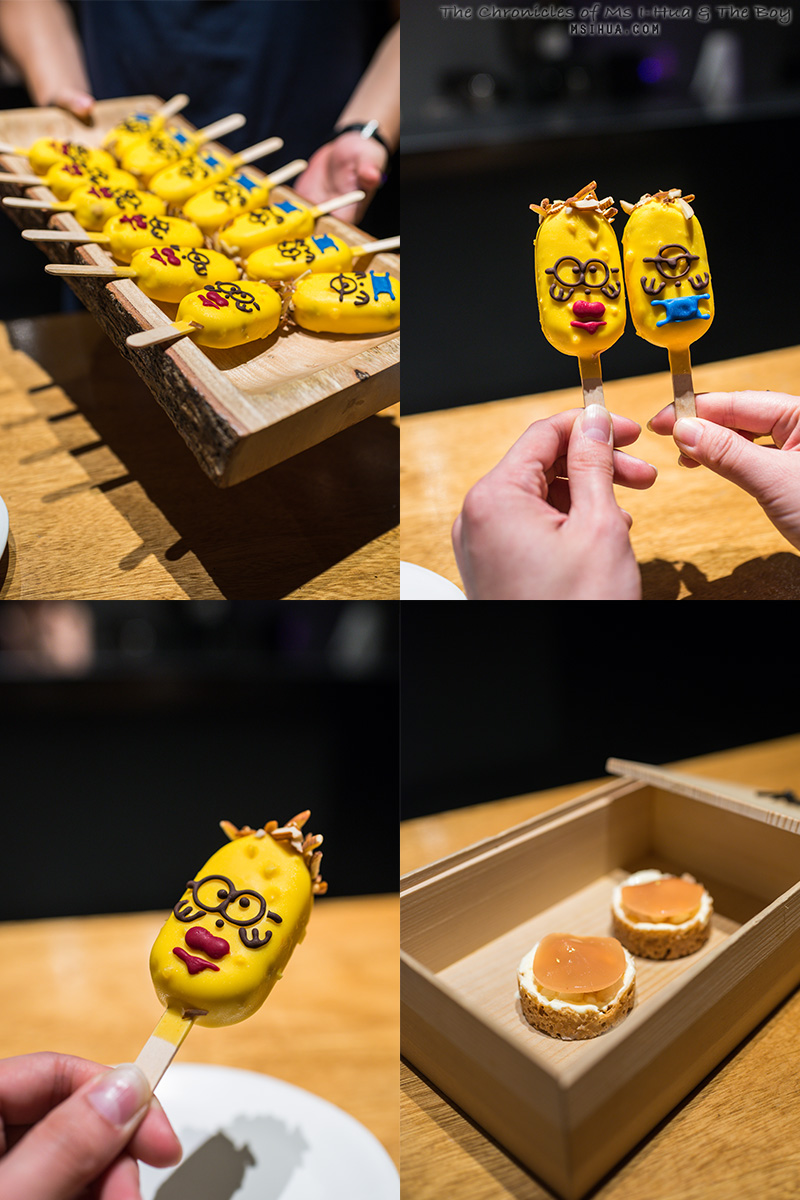 [Top: Lemon Cheesecake; Bottom Right: Peach Ghewar]
As you can see, what was served to us, often deceived us from its presentation. Most courses were not what they seemed, and having only an emoji to guide us through the menu, it became a fun guessing game, where there were no losers.
We really enjoyed our dining experience at Gaggan. Together with our visit at The Fat Duck last year, it topped as our top dining experiences ever. Where The Fat Duck was a fun dining experience in a more formal dining setting, Gaggan was non-pretentious, and had no false sense of what it was. Gaggan (the restaurant) is comfortable in what it is, and its diners are invited to part with their reservations and inhibitions as they dine and follow through the menu.
It will be sad to see the restaurant close its doors come 2020, but with all great things, it must come to an end. We can't wait for the next adventure and what the future for Gaggan Anand holds!