My readers will know by now that I always claim that I'm hopeless at baking. And it's true.
However, it seems that recently I have been taking a lot more risks and chances and almost always, my baking turns out successfully. Almost.
It's usually the fruit based cakes that make it.
Now, I like bananas. I really really like bananas. So much so, I recently spent $6 on a comb of tiny bananas. Insane, I know!
I've made banana pancakes, banana bread and I really wanted to make banana cake.
I knew I had to bake something to commemorate my 500th blog post and I wanted it to make a difference. A cake would have been too large and unexciting.
So I thought, muffins! BANANA MUFFINS!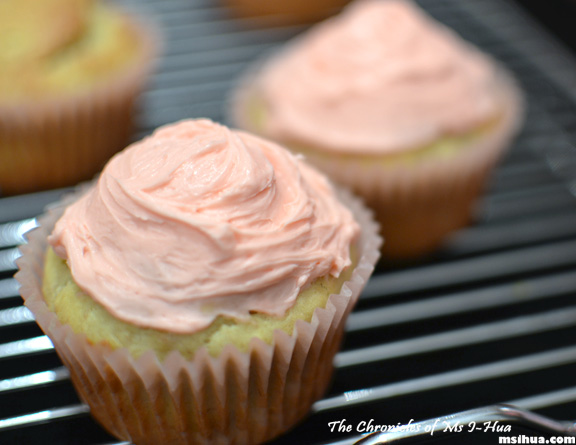 And so that is how I decided to make my readers and lucky colleagues some banana muffins.
I also wanted to make them pink to raise awareness for Pink Ribbon Day, and thus that is how my pink cream cheese frosting comes into play.
Banana Muffins with Pink Cream Cheese Frosting Recipe
(Recipe adapted from Taste.com.au)
Ingredients:
2 ripe Bananas (we used Lady Finger Bananas) – mashed with a fork.
60g of Butter
1/2 cup of Caster Sugar (we used Raw Caster Sugar)
2 cups of Self-Raising Flour
1/2 cup of Milk
2 Eggs
for the Pink Frosting:
125g of Light Cream Cheese
2 Tablespoons of Icing Sugar mixture
1 tsp of Finely Grated Lemon Rind
2-3 drops of Red Food Colouring
Procedure:
In a small saucepan, melt butter and set aside to cool.
Ready the oven by preheating to 200 degrees Celsius. Grease a 12-hole muffin pan or use muffin/cupcake cups.
In a mixing bowl, combine self-raising flour and caster sugar. Make a well in the centre.
Lightly beat milk, eggs and butter (melted earlier) in a jug/large measuring cup and pour into the centre of the well. Add mashed banana and gently mix with a wooden spoon until combined. Try not to over-mix the ingredients or you may end up with tough muffins.
Spoon the mixture into your muffin pan or cups. Bake for 20 minutes or until cooked through. Use a cake tester to check on your muffins. Let muffins stand for 5 minutes before transferring onto a wire rack to cool.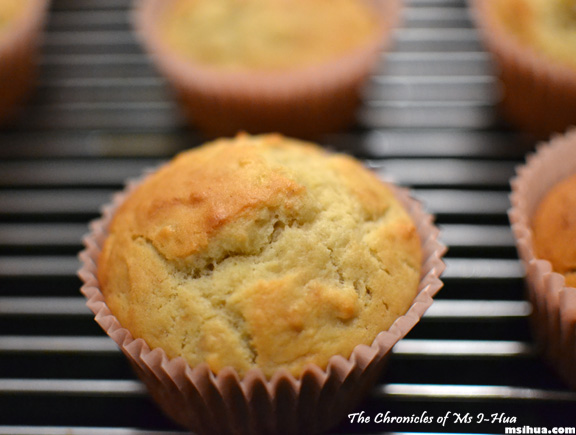 While waiting for muffins to cool, prepare the pink cream cheese frosting.
To make the cream cheese frosting, let the cream cheese soften in room temperature. If patient isn't your virtue (like me), place the required cream cheese into an oven proof bowl and place in oven for a few minutes or until it reaches room temperature.
Use an electric mixer to beat the cream cheese, icing sugar, lemon rind in a small bowl until it is fluffy. Add a few drops of red colouring into the mixture and continue mixing until all the cream cheese is coloured.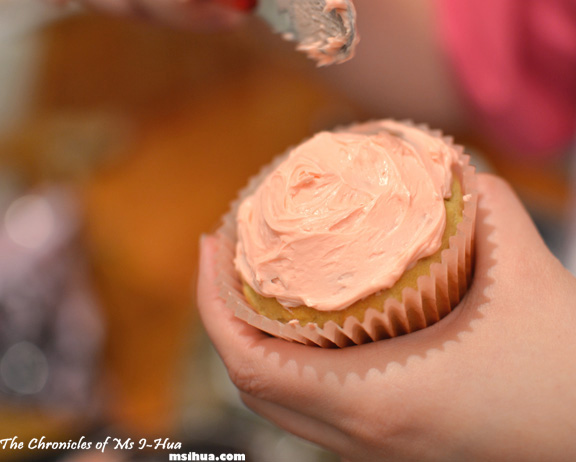 Once the muffins are cooled, spread the pink frosting over the muffins however you want it. We went with half circles around the top. I was too lazy to pipe them on properly.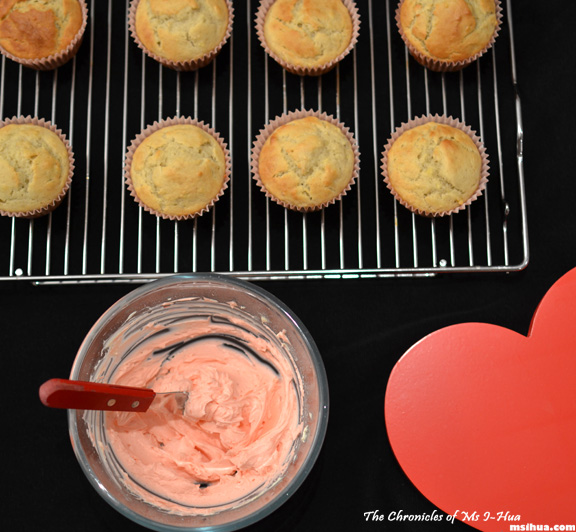 Display and show-case to your friends, family and colleagues when you are done.
They were super delicious and flew out literally like hot cakes!