It's been a hell of a fun ride running this Sweets Festival competition!
Thank you to all who participated, liked my Facebook page and shared with me your favourite dessert and stories!
I would have loved to be able to give more than one double pass away, but unfortunately I can only pick one winner!
So here it goes…
The Winner to the "Double Pass to the Immigration Museum (which you can use to attend the Sweets Festival on Sunday the 18th of March!) and a Sweets Recipe Book" selected by the Random Number Generator is…
*DRUM ROLL*
And their winning entry was: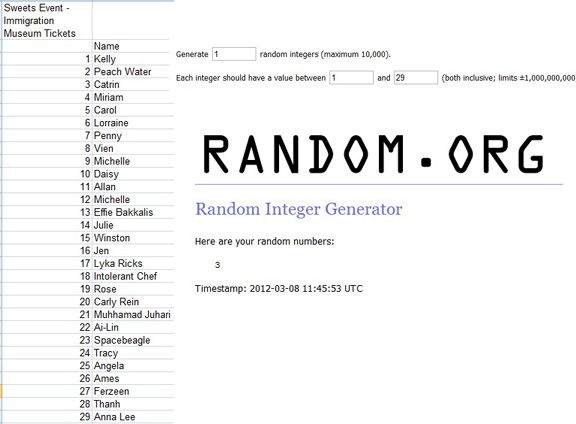 CATRIN !!!
I will be in contact with you shortly.
Thank you again to everyone who participate, and I wish you all the best in the next competition!