I took a massive milestone step in life yesterday.
I crossed the line.
I left my young self behind and crossed over to the big 3-0 boundary. I can't say that I feel any much different. I still tick the same boxes on forms (for the next four years at least).
I'm not too sure if I have many regrets in the past. All I can say is that the future is bright and full of shining possibilities and I've got my love and soul mate with me to accompany me!
I also know that there will be heaps of good food in front of me.
So here's a green recipe to get my shiny 3rd decade started with you folks 🙂 Enjoy our Baked Pandan Barramundi Fish recipe 🙂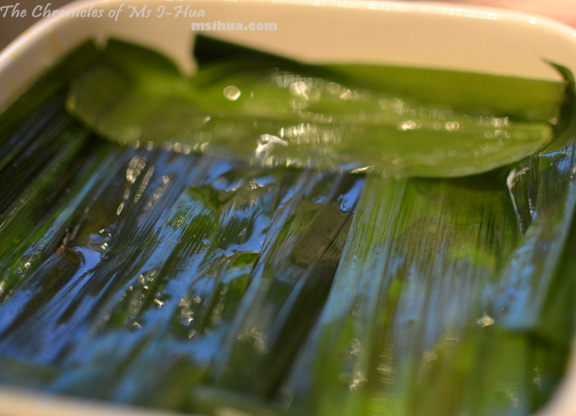 Looking at this dish, it seems to resemble a deconstructed version of the Malaysian grilled fish known as otak-otak (or Otah) which directly translates to brain-brain from Malay. Not too sure why, as there are no brains involved in this dish (apart from using one's intellect :P).
Grilled otak-otak traditionally comes from the southern states of Malaysia such as Muar in Johor whilst the steamed versions are from the northern states, particularly in Penang. With strong Nyonya influences in this dish, you can be guaranteed a kick up in the taste factor 🙂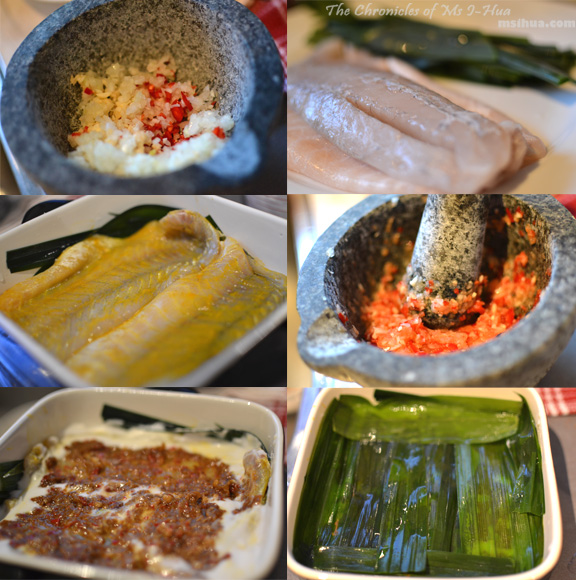 Baked Pandan Barramundi Fish Recipe
Ingredients:
(**for a tastier spice paste recipe, please follow my Malaysian basic spice paste recipe)

Spice Paste (pound 2 red chillies, 1 shallot, 2 cloves of garlic, 10grams of toasted Malaysian belachan (fermented shrimp paste) with a mortar and pestle)
2 x Barramundi Fillets (skinned & deboned)
Pandan (screwpine) leaves (enough to cover the bottom and top of your baking dish)
100ml of Coconut milk (you can add more if the surface of your baking dish is larger, it is needed to just coat an even thin layer before baking)
1 Tablespoon of Turmeric powder
Salt & white pepper to taste
Procedure:
Marinate the fish in the turmeric, salt and pepper for about 10-15 minutes, making sure that it is well coated.
Preheat your oven at 200 degrees Celsius.
In a baking dish, line the bottom with pandan leaves. Place the fish flat in the baking dish. Place a generous amount of spice paste (rempah) on the top of the fish. Take care to cover the entire surface.
Coat the top layer of the ingredients with coconut milk, making sure that it is a thin even layer.
Cover with more pandan leaves making sure that no gaps are exposed.
Place in preheated oven and cook for 10-15 minutes (or until cooked) on 180 degrees Celsius.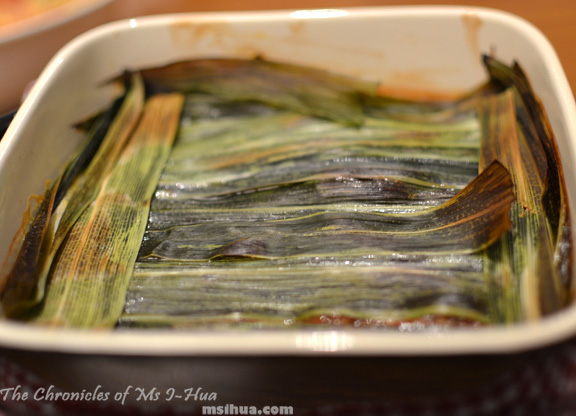 Take care when removing the baking dish from the oven.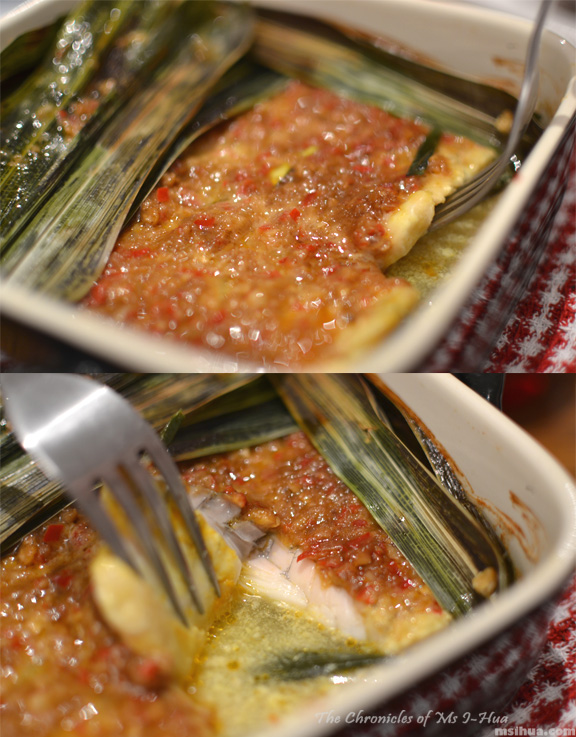 Remove the top layer of pandan leaves before serving.
Serve hot with freshly steamed rice (or if you're of the healthy option, a bowl of salad or Paleo Cauliflower Rice 🙂 )
Guaranteed crowd pleaser 🙂
Do you love baked recipes as much as I do? I like that I don't have to bother with the dish and have free time to do what I like (a glass or two of wine comes to mind). What are your favourite baked recipes?