My love for musicals began at an early age. Back then, we didn't have much in the form of entertainment other than the television and radio. We didn't have satellite or cable television nor were there computers or iPads to keep children entertained.
To entertain us, Madam Mummy would often sing us songs from musicals such as Jesus Christ Superstar, Phantom of the Opera and Cats. To be honest, if it was an Andrew Lloyd Webber musical production, she would have seen it at some point and we would have grown up singing songs from them through our childhood. A bit like the Sound of Music (I watched it so many times that the tape on the video cassette ran out #rememberthosedays).
My love and connection for musicals is still very strong to this day and at every opportunity, I would lock myself in to a show when a big production comes into town. I don't even need company (though it would be nice), but watching musicals for me is all about immersing oneself into the story, drama and music.
To date, my two favourite musicals of all times are Phantom of the Opera and Wicked! Why wouldn't I? The both have great stories, drama, suspense, twists and music!
I have listened to the original West End and Broadway recordings for both these musicals so many times that I could recite and sing them in my sleep.
Imagine my delight when I recently found out that Kristin Chenoweth, who plays the original "Glinda" (with a "Ga") in Wicked is coming down to Melbourne for her Australian debut this June.
Yes! Kristin Chenoweth! Critically acclaimed Tony Awards winner ♥.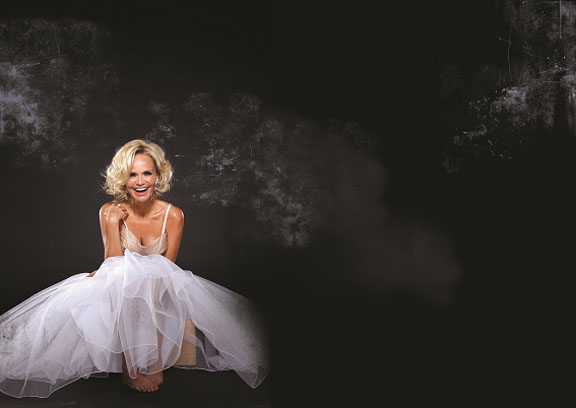 Presented by the Arts Centre Melbourne in association with the Adelaide Cabaret Festival, Kristin Chenoweth will take to the stage at the Arts Centre Melbourne's Hamer Hall at 8pm on Wednesday 12 June 2013 as part of a national tour to Melbourne, Adelaide, Sydney and Brisbane.
I can't wait for her live performance. Together with a live band led by musical director Mary-Mitchell Campbell and directed by Richard Jay-Alexander, Kristin will set the stage on fire!
If you aren't acquainted with just how talented she is and think that she's just your average musical stage actress, think again! With her amazing voice, Kristin Chenoweth not only appeared as a guest judge on the popular American Idol, she has also guest starred on hit musical TV show Glee as April Rhodes (the cowboy ice-skating booty skootin' pain of Will Shuester) .
You may have seen her in many television and film roles as well, including The West Wing as Annabeth Schott and Pushing Daisies as Olive Snook. Last year, Chenoweth starred as the antagonist in GCB, a series based on the novel Good Christian Bitches by Kim Gatlin. She's also guest starred in The Good Wife (where she was injured on set and suffered extensive injuries!).
True to her ever positive and bouncy personality, not only has Kristin made a full recovery, she's launched straight into a her new tour, Kristin Chenoweth in Concert.
Now, we (humble people living in Australia), will be able to see her perform live. What are you waiting for? If you're a fan, get yourselves some tickets now!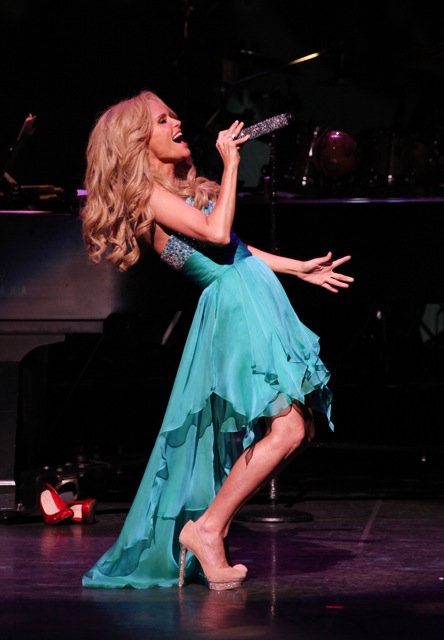 Kristin Chenoweth in Concert, details:
National tour dates: Adelaide Saturday 8 – Sunday 9 June 2013; Brisbane Friday 14 June 2013; Sydney Wednesday 17 June 2013; Melbourne, Hamer Hall 8pm Wednesday 12 June 2013
Melbourne tickets on sale now! Watch Kristin Chenoweth at Melbourne's Art Centre – Hamer Hall at 8pm on Wednesday 12 June 2013
Pricing as follows:
Premium $120
A-Reserve $105
B-Reserve $80 – $90
C-Reserve $60 – $75
Get your Melbourne tickets from: Arts Centre Melbourne or call 1300 182 183