Apart from my love on High Teas (Afternoon Teas) which you all know well by now, my next favourite thing is my love for beautiful props and cutlery. Fancy plates, vintage edges, gold trimmings, silver linings, the works!
So when Grand Hyatt Melbourne joined forces with Cristina Re to create the ultimate high tea extravagant (think gold trimmed teapots), I was there, in a flash!
I have always got fond memories of my very own Bridal Shower at Collins Kitchen at this very same spot. So to come back here for another indulgent afternoon, it made my heart soar!
Introduced at the start of The Good Food Month, the high tea allowed guests to dine on dainty ribbon sandwiches, eat from the amazing array of pastries and cakes and sample some of the savoury options from around the buffet area.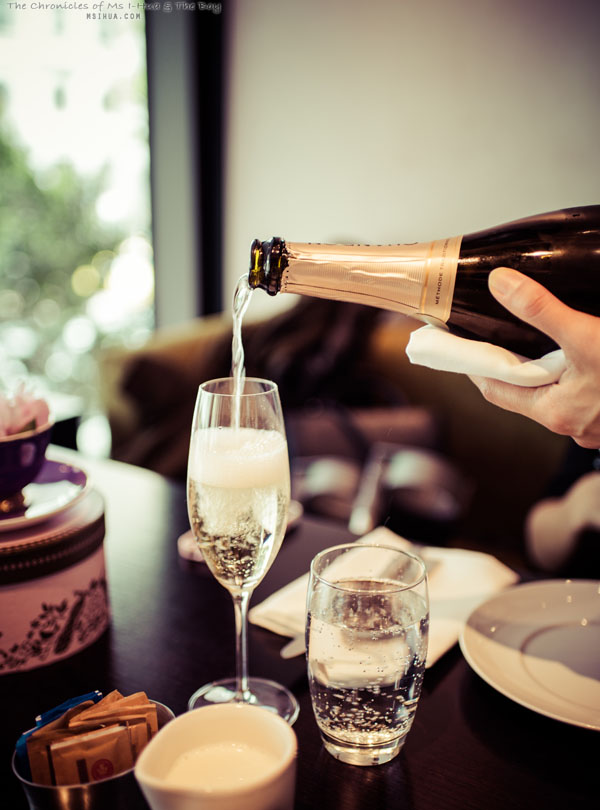 Upon settling down on to your seats at Collins Kitchen where the High Tea would take place, you are greeted with a glass of pure happiness. I mean bubbly wine.
For my date, I invited Daisy from Never Too Sweet to come along. Daisy was the best partner in crime here as she loves dessert! Between us, she ate most of the desserts and I, the savouries! Good teamwork!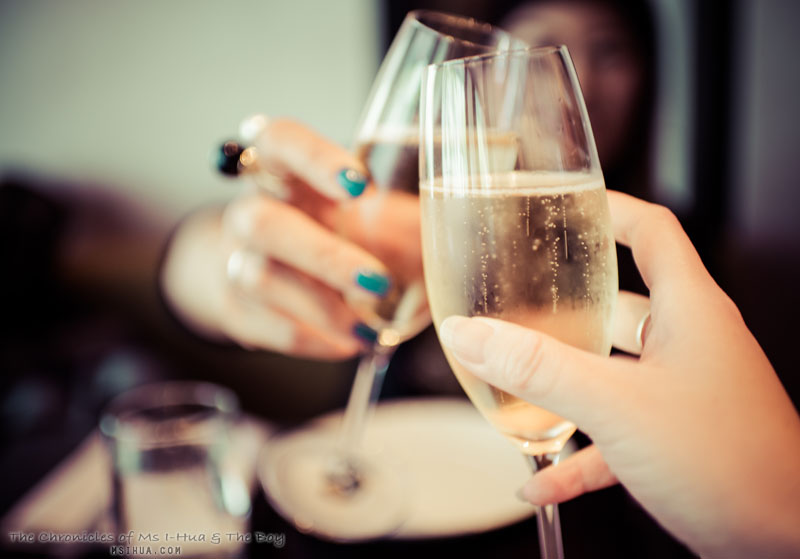 _______________________________________________________________________________________________________________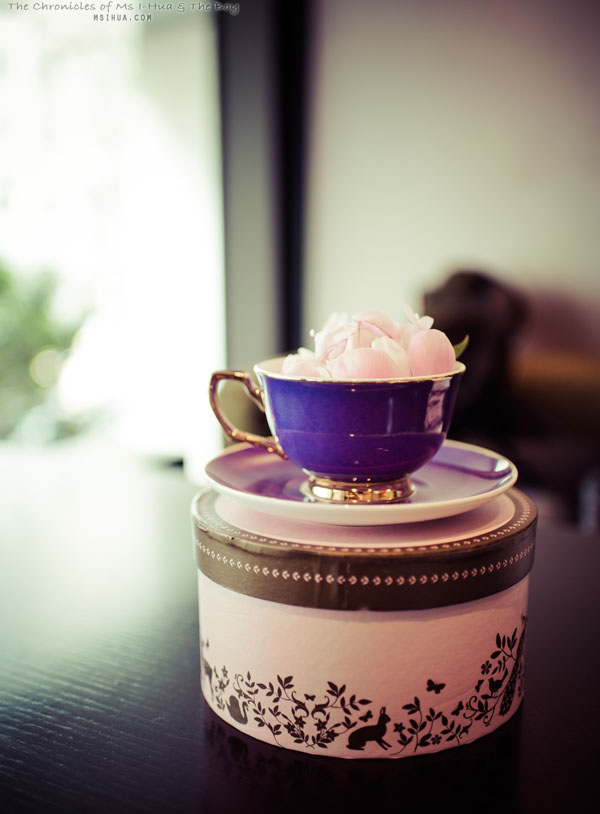 Part of the appeal for this high tea during the Good Food Month, and I do hope they bring it back as it's a great Bridal/Hen's party idea. Each person got to take home a set of Cristina Re cup and saucer as part of their full dining experience here. So cool!
For anyone else dining normally with the Cristina Re High Tea, they don't leave empty handed. They go home with a goody bag of Collins Kitchen Homemade Treats.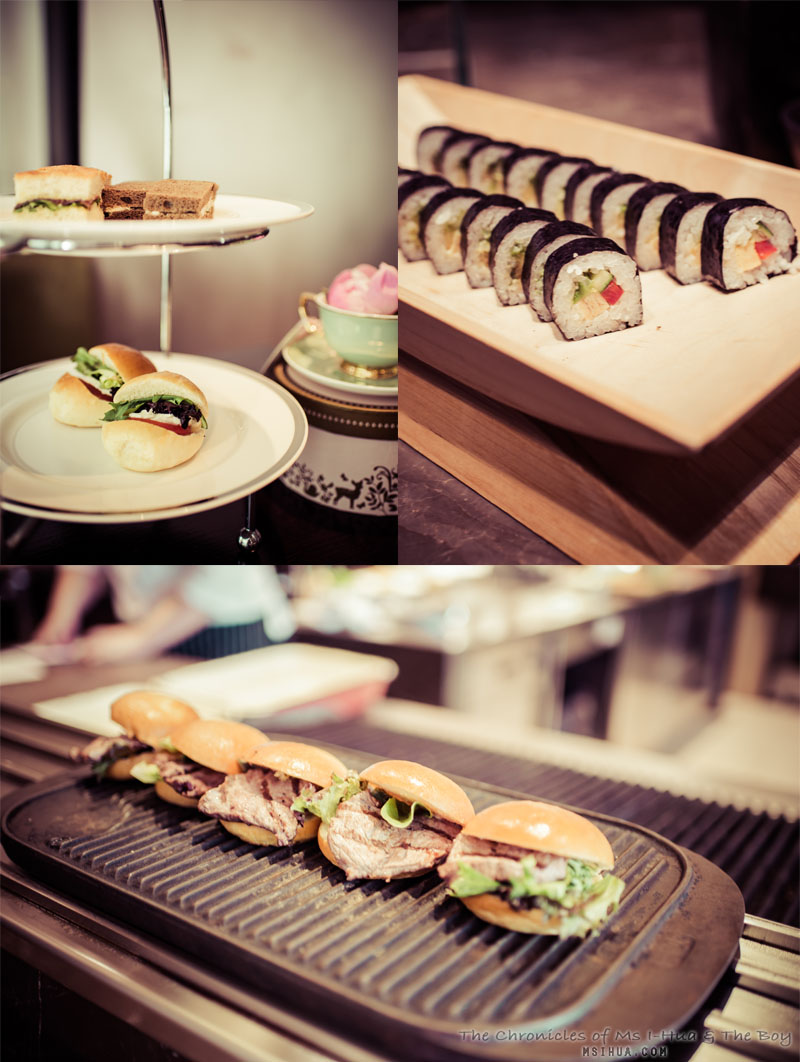 A variety of savouries to get the taste buds going.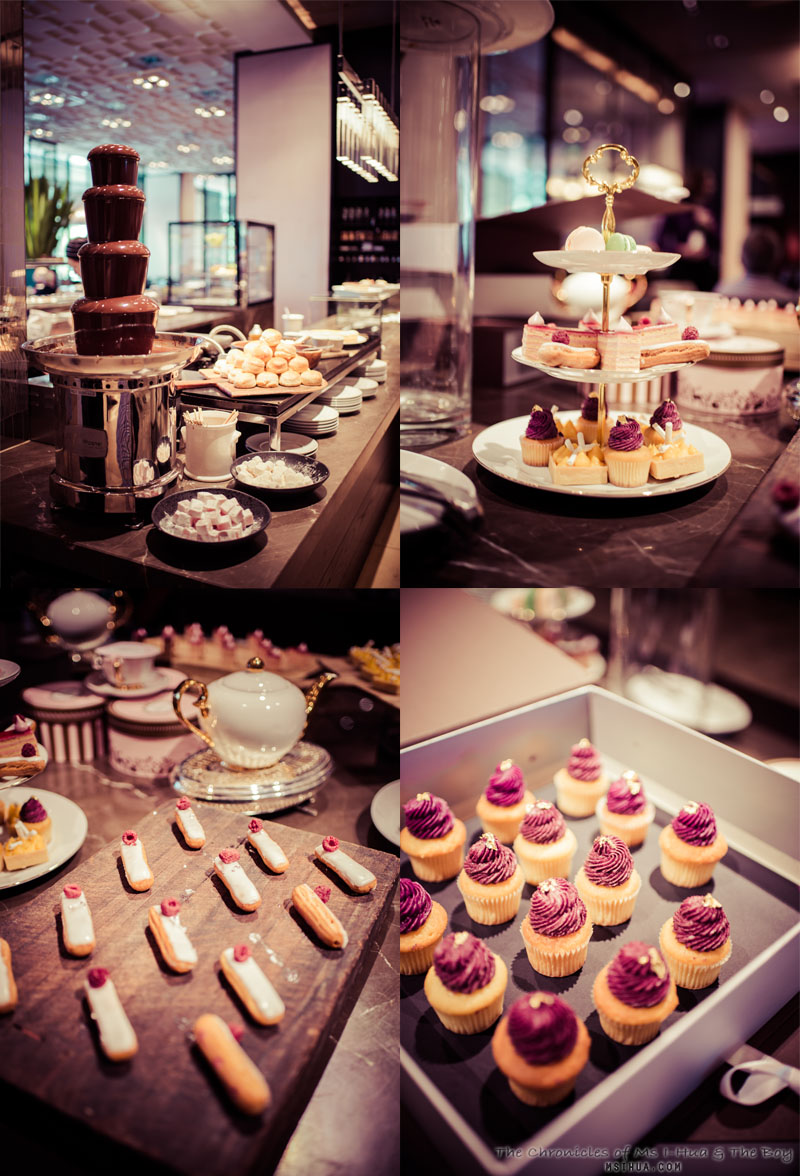 The piecè de résistance! All the beautiful hand made pastries and cakes by the pastry team at Collins Kitchen!
Those eclairs were just too pretty to eat!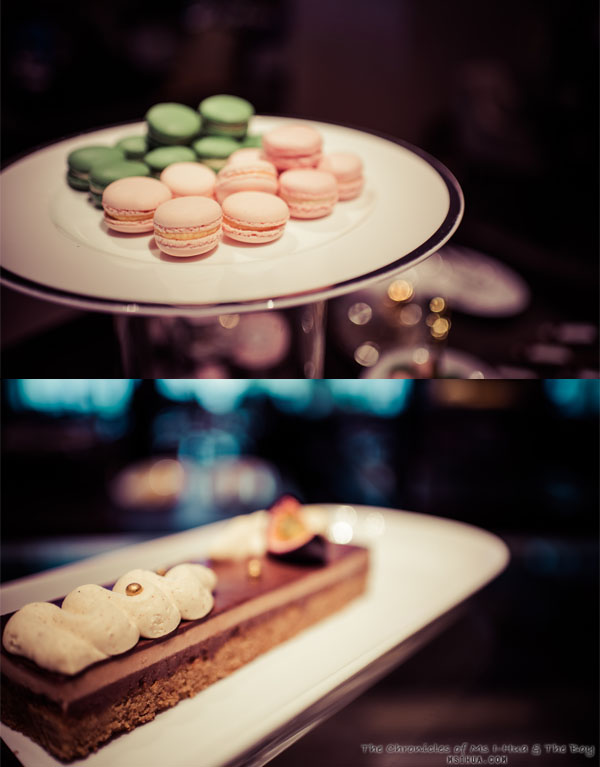 _______________________________________________________________________________________________________________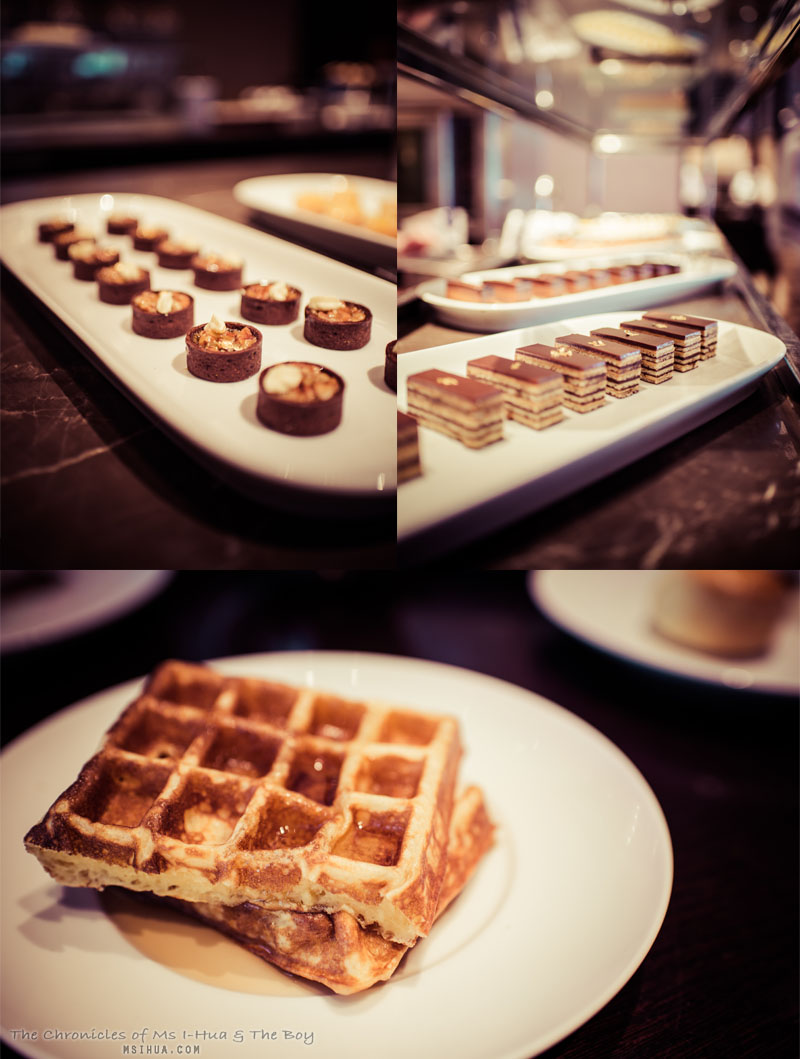 There were even made-to-order waffles! Oh my heart fluttered and was nearly overcome by happiness. Needless to say, I loaded my waffles up with Maple Syrup before hurrying back to the table so that Daisy and I could giggle and laugh and eat our waffles with happiness!
Cristina Re High Tea Details:
This package is ideal for birthdays, anniversaries, Hen's Days and special occasions for groups of 20. Enjoy your own exclusive space in Grand Hyatt's Library as you sip on rosé sparkling and devour a culinary treasure trove of gourmet delicacies all served on designer Cristina Re homewares.
Website: Cristina Re High Tea @ Grand Hyatt
Availability:
Saturday High Tea Sessions 12pm – 2pm and 3pm – 5pm
Sunday High Tea Sessions 12pm – 2pm and 3pm – 5pm
Pricing for this Afternoon Tea Grand Affair is $1,500 for groups of 20 ($75 per person).
For more Afternoon Tea selections at Collins Kitchen, visit their website
[Ms I-Hua and her guest dined as guests of Grand Hyatt Melbourne]