Welcome to the first Playground post for 2015 and what a Playground this is!
Last year, on 'Straya Day, we brought you our version of the great Aussie Pav. This year, we bring you our tastiest furry friend on Australia's Coat of Arms. Yup! You got it right! It's the kangaroo!
We are a sadistic bunch here down under. Let no one tell you otherwise 😛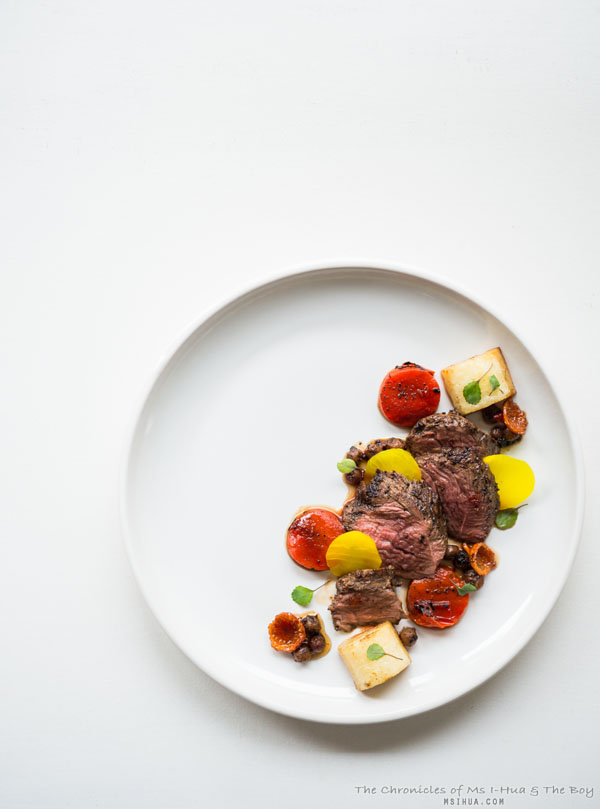 We were sent some tasty Australian spices to try out by Australian Wild and we couldn't think of a better way to showcase them than by cooking with a distinctive Australian meat.
So The Boy and I went hunting at the local grocery (it's really not hard to find kangaroo at all, and it's currently being touted as an alternative meat for all the wellness freaks out there, due to its high protein and lean red meat which the National Heart Foundation approves with a tick).
For more kangaroo meat nutritional fun facts, visit Gourmet Game.
Cooking kangaroo isn't too hard either, you pretty much sear it on each side for a couple of minutes (about 3-4 minutes depending on the thickness of the cut), taking care to keep the meat relatively pink on the inside and to not overcook it.
Elements on the Plate:
Grilled Kangaroo marinated with Saltbush, Native Bush Tomato, Mountain Pepper Berry & Lemon Myrtle.
Served with Char-grilled Capsicums, Pickled Daikon, Quandong, Muntries & Confit Potatoes.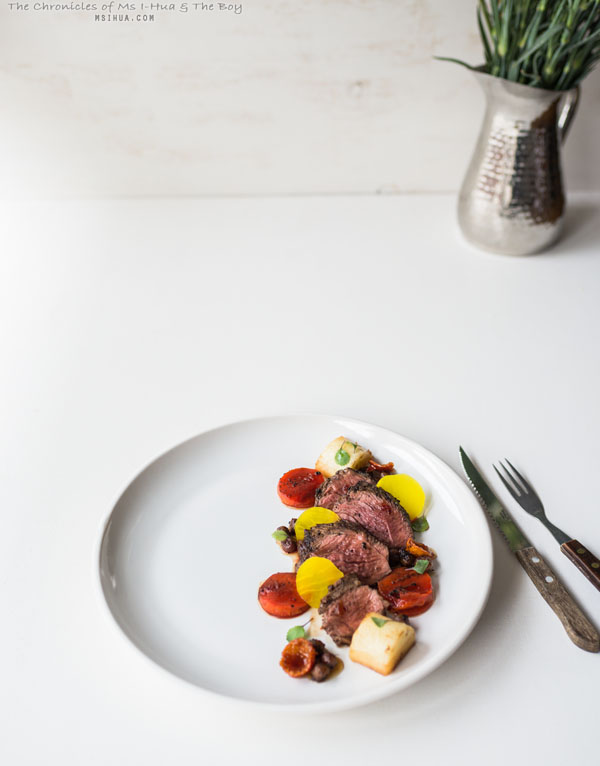 So this Australia Day, fire up your barbie and toss some beautifully marinated kanga on, whilst you take a swig from your beer.
Life doesn't get any better than this!
Happy Long Weekend Folks!
p/s Watch the Kickstarter campaign video which Australian Wild put together here.