Good wonderful lovely Friday! I love short work weeks. I feel so much more revitalised and engaged in my daily life 😛 So thank goodness for the long weekend that just went by. It was a fun-filled weekend and I couldn't have asked for a better way to relax.
As a result of feeling so chirpy, I thought I would finally share with you my secret amazing Blueberry Banana Bread recipe as part of a Flashback Friday post.
Why is it so amazing? Think of all the banana breads you have ever had a chance to eat. What is the one thing about them that stands out to you (besides the taste of banana)?
They are all very dense!
What if I told you, I've discovered a way to make them fluffy? Would you be keen to try a piece? This secret will be a game changer for you!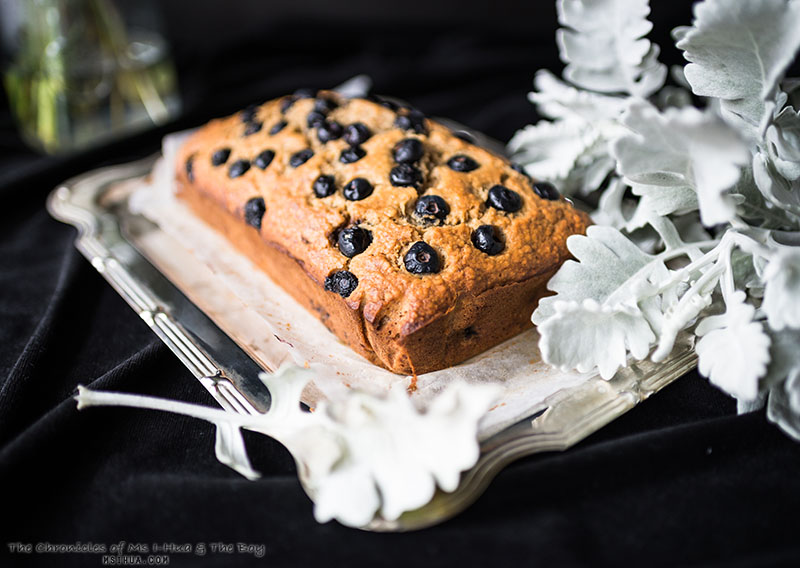 The secret lies with using whipped coconut cream on top of the regular recipe. Yup! Whipped coconut cream.
You need to make sure that the can of coconut cream (or milk) which you buy is at least 80% coconut. For this, I highly recommend the Ayam Brand (not sponsored) brands of coconut cream (100%) and coconut milk (80%).
This will help you achieve a much fluffier whipped cream. Trust me. I tried using random cheaper brands to failed results. It ended up costing me more than if I had just spent the money on buying the expensive stuff in the first place. Bleurgh!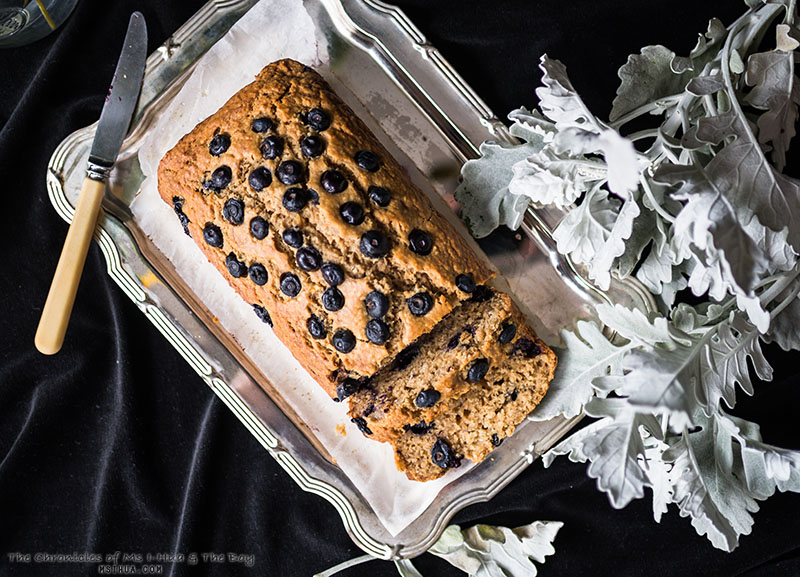 Blueberry Banana Bread Recipe
Ingredients
100

grams

of whipped coconut cream

245

grams

(1 3/4 cup) self-raising flour

35

grams

(1/4 cup) plain flour

100

grams

(1/2 cup) dark brown sugar

100

mls (1/2 cup) of full cream milk

1

teaspoon

(5 grams) of cinnamon powder

2

eggs

beaten

50

grams

of butter

125

grams

of blueberries

1-2

mashed very ripe bananas
Instructions
Pre-heat the oven to 180 degrees Celsius. Spray a loaf pan with vegetable oil, line it with baking paper and set aside.

Melt the butter (in a microwave or a saucepan) and set aside.

In a large bowl, bring together all the dry ingredients.

Into the dry mixture, add in the milk and eggs and mix thoroughly.

Add in the mashed bananas and mix well.

Gently fold in the whipped coconut cream to the mixture.

Pour the cake mixture into the prepared loaf pan.

Sprinkle the blueberries at the top of the banana mixture. This will set nicely once the bread is baked.

Bake in the oven for 45 minutes or until a skewer comes out clean.

Serve warm.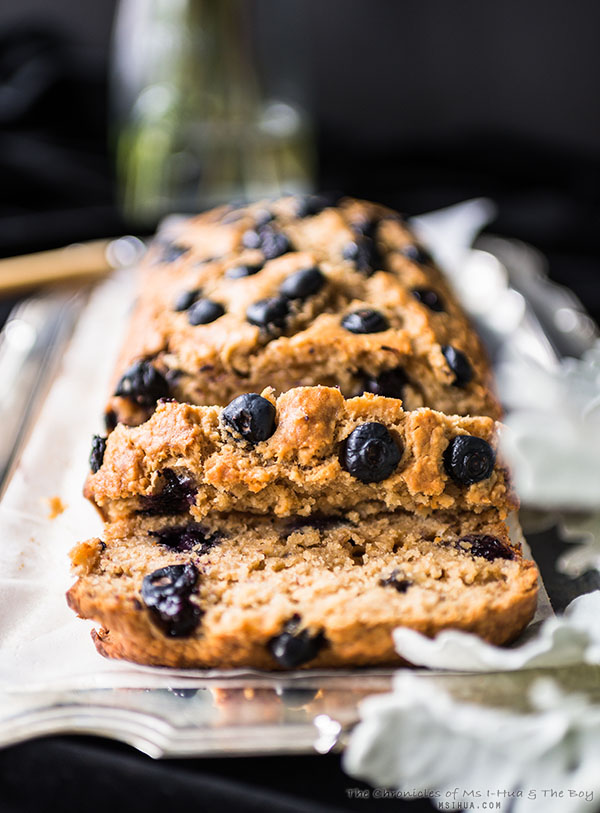 And that's it! That's how simple the secret of my amazing banana bread is. Now I'm sharing it with you and I can't wait for you to share your version of any future breads you make just by adding in this one secret ingredient.
What would you make with this secret ingredient?