Much like falling down the rabbit hole and successfully overcoming a maze, we discovered our new favourite cafe. Seriously Melbourne, you have outdone yourselves this time. Every weekend we feel that we have found the one and the very next weekend, you challenge us to reconsider our choices!
Such is the case with how we found the ultra secret and hidden cafe, fast becoming popular with foodies around Melbourne. If there's a hidden cafe to be found, you can be assured that Melbourne's foodies will find it and the secret won't be kept for long.
Located in a back alley off Raffa Place (just behind the petrol station), The Vertue of the Coffee Drink sits prettily.
Walking down its narrow laneway, you can be forgiven if you thought you had discovered a tiny hole in the wall cafe. Walk through the doors, and you are introduced to another realm. It's a bit like the magical camping tents in the world of Harry Potter. It sure enough felt that once past those doors, an Undetectable Extension Charm had been cast.
The Vertue (for want of a shorter name to call it), is not only a cafe, but a micro roaster as well. So expect good coffees here.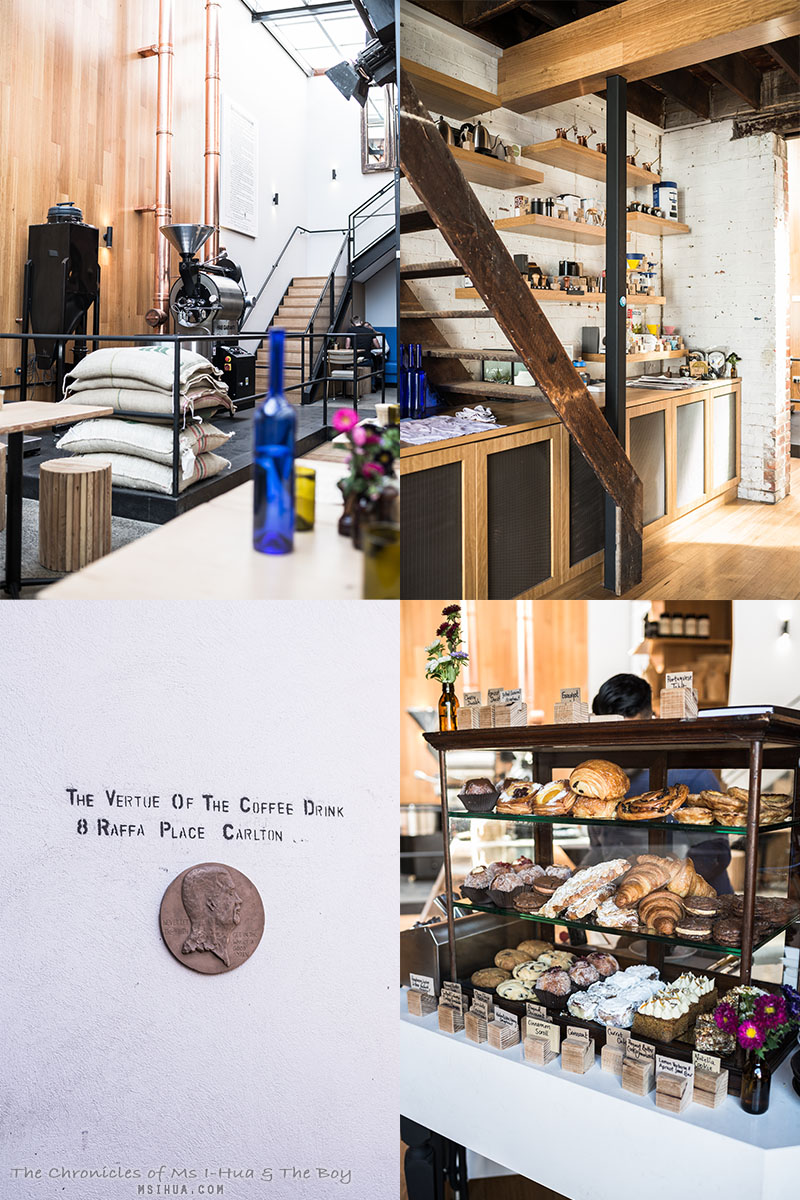 Not only does the interior broaden out to a spacious seating area complete with a beautiful skylight, there is a staircase that leads up to more seating!
Good golly, Miss Molly!
I'm not going to wax lyrical about the beautiful natural sunlight streaming through the skylight, nor will I sing the praises of the beautiful greenery that takes up most of one white wash wall. No. Na-ah. I will not.
Because, you will do that for yourselves when you visit.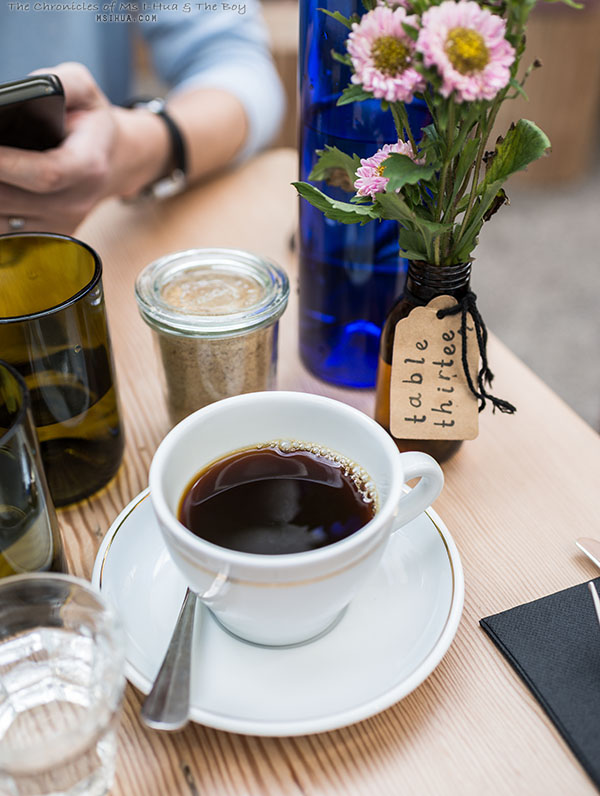 Needing to cut dairy out of my usual routine, I went with the Batch Brew $3.50, and was pleasantly reassured about their skills in the coffee department.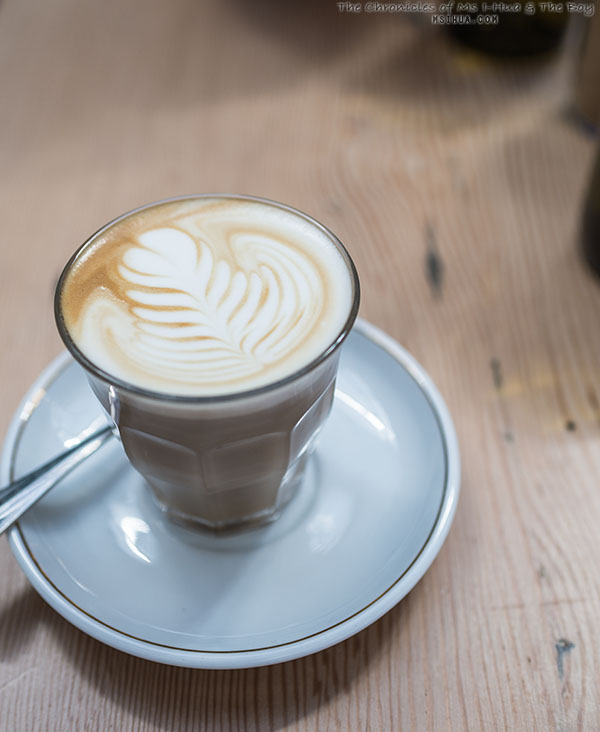 The Boy went with the usual Latte $4 and said that his drink was very smooth.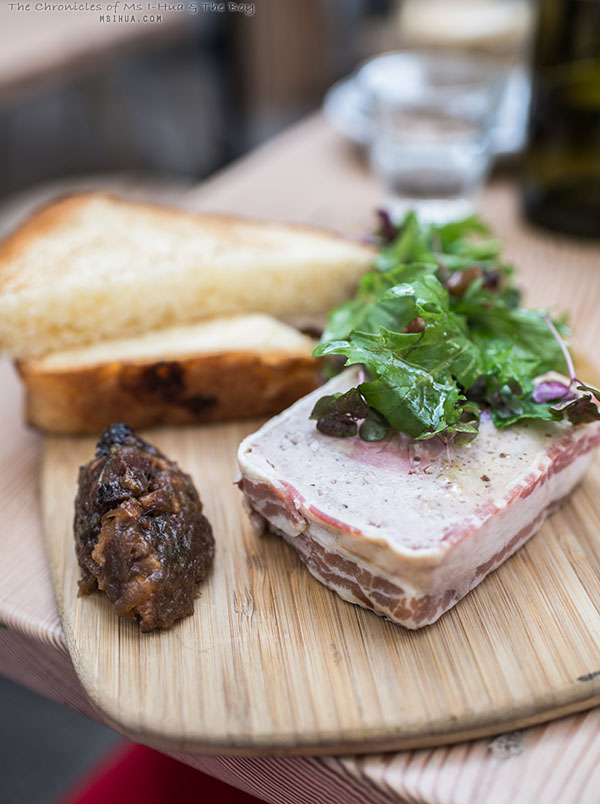 As we were there a little too early to get onto the Lunch menu (so I will be back for that Eight Hour Lamb Shoulder!), I decided to go with a cold breakfast option of Pancetta Wrapped Terrine $19 of pork, ham hock, black pudding, shiitake mushrooms, mizuna, bacon jam and toasted brioche.
Bacon jam! So damn good! Brioche! Oh my, you fluffy thing! So good. I couldn't fault this dish. Maybe, a little bit more bacon jam 😛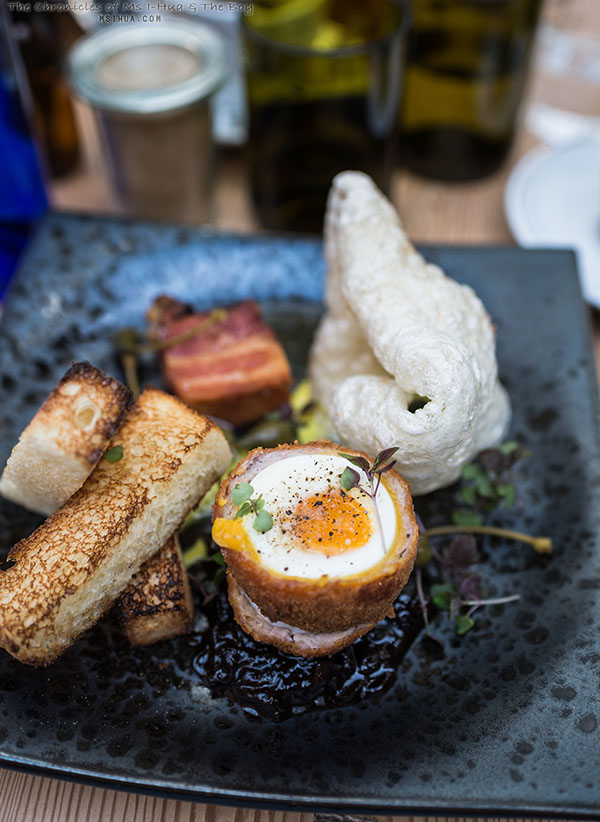 Knowing that the specialty of Head Chef Matt Green centred around Scotch Eggs $21, The Boy duly ordered it. Smoked pork belly, pig skin on cracker, piccalilli mayonnaise, onion marmalade with brioche soldiers.
Not since our foray to Pope Joan, have we been presented with such a playful dish. Soldiers should seriously be an option for adults as well. Not just the children!
And that pig skin cracker! Oh man, I tried convincing the staff to go back into the kitchen to a) smuggle more out for me and b) sell me some in packets! I was unsuccessful on both counts. So that means, we must return soon!
Come soon, the secret is already out. Melburnians are flocking to The Vertue now even as we speak!
*Disclaimer: All food ratings & review are purely based on my own experiences and how I feel about the service, food and quality at the time of visit
Food/ Cuisine: Breakfast, Lunch, Coffee
Dining Style: Cafe
Opening Hours:
Monday to Friday, 7:00am – 4:00pm
Saturday & Sunday, 7:30am – 4:00pm
Address:
8 Raffa Place
Carlton VIC 3053
Tel: (03) 8060 6987
Website: http://vertuecoffee.com.au/
Twitter: @VertueCoffee
How to get there: