Hey!
Guess what time is it?
It's Lemon Tart Thyme of course! Wuhoo!
One day, as I was browsing the web for some creative inspiration, I came across a savoury tart shell recipe on Jules Food (she's amazing guys!). Her recipe called for some rosemary and lemons.
Next thing you know, I was in the kitchen with a dozen lemons in hand (a good friend has a lemon tree and invited us over to gather a bucketload) and snipping away on my little thyme herb pot. I've been meaning to pair savoury herbs with desserts for a long time. Ever since I came across Andrew McConnell's rosemary jelly at Cutler and Co and have been plotting silently, waiting for the right thyme time to attack.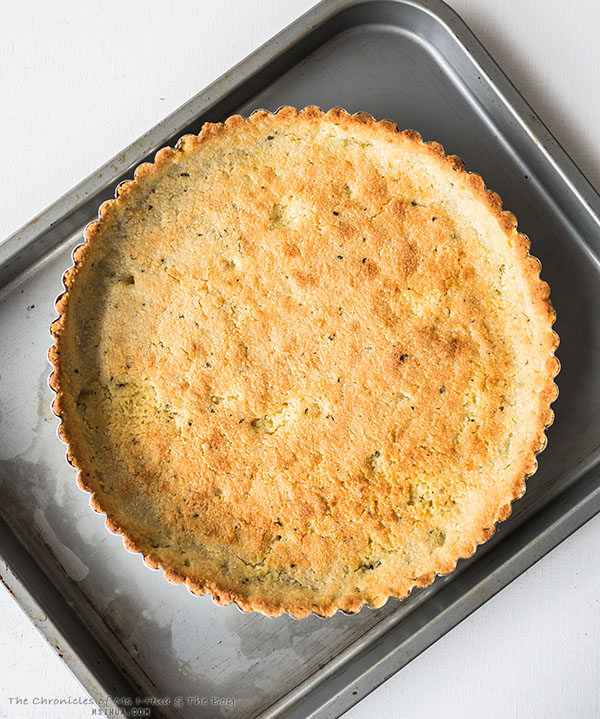 I basically followed the recipe and made some minor modifications. The lemon tart was a hit with my colleagues at work! I hadn't realised that lemon was such a popular flavour!
If you're needing to impress friends and family, this is the tart you need to make. It tastes amazing when freshly made, the only thing I would change is the amount of butter used (which I've modified in the recipe below). Eating the tart the next day proved to be a slight challenge, as the tart base was soaked through and slightly soggy. However, as it was made with almond meal, this didn't affect the taste or texture too much (it would be a completely different outcome if it was a normal flour based tart shell).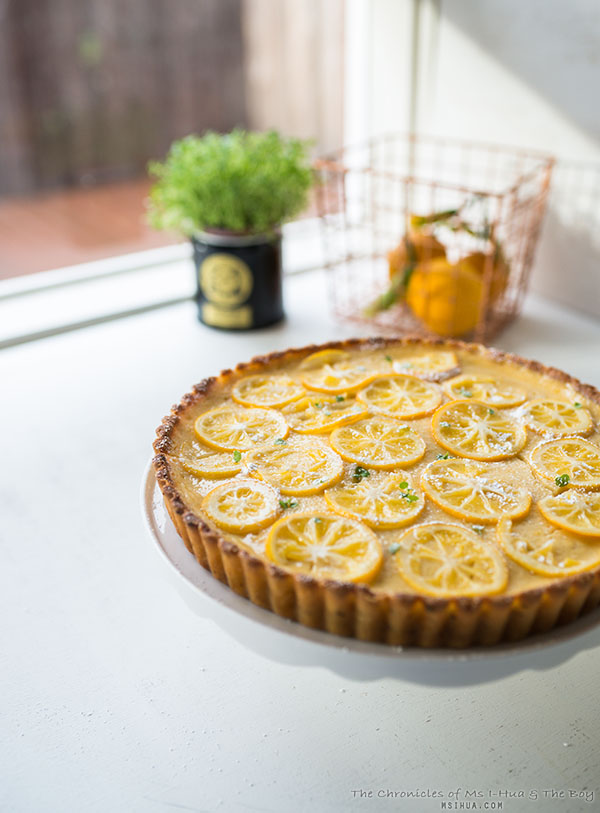 Recipe as inspired by Jules Food's Greek Yoghurt Lemon Tart with Rosemary Almond Crust
Ingredients
for Almond Thyme Tart Shell

195g Almond Flour (meal)
25g of Sugar
Pinch of Sea Salt
1 1/2 tablespoons of Thyme
Egg Whites from a whole egg
100g Butter (cubed)
Zest of 1 Lemon

for Lemon Yoghurt Filling

245g Greek Yoghurt
100g Granulated Sugar
2 Eggs
100 ml of Lemon juice
zest of 1 Lemon
1/2 tsp Vanilla Bean Paste
Instructions
Preheat the oven (no fan force) to 200 degrees Celsius.
In a stand mixer or food processor, mix on slow speed all tart ingredients until it comes together and forms a ball shape.
Remove from mixer and place into tart pan.
Using your hands, press the 'dough' until the tart shell is fully covered. Make sure it is a nice even layer all round.
Bake in the oven for 16-20 minutes, until the colour turns into a lovely golden colour.
Remove and set aside to cool.
In a stand mixer, whisk the yoghurt, sugar and vanilla bean paste together.
Incorporate one egg at a time all the while, mixing on a slow to medium speed.
Add in the lemon juice and lemon zest.
Once the tart shell has fully cooled, pour in the lemon filling mixture and bake for 30-40 minutes at 175 degrees Celsius.
Once baked (jiggly), remove and set in the fridge to chill for an hour or two.
Decorate with home made candied lemon slices and sprinkle with fresh thyme and icing sugar.
http://msihua.com/2015/12/lemon-thyme-tart-recipe/
And there you have it folks, a Lemon Thyme Tart.