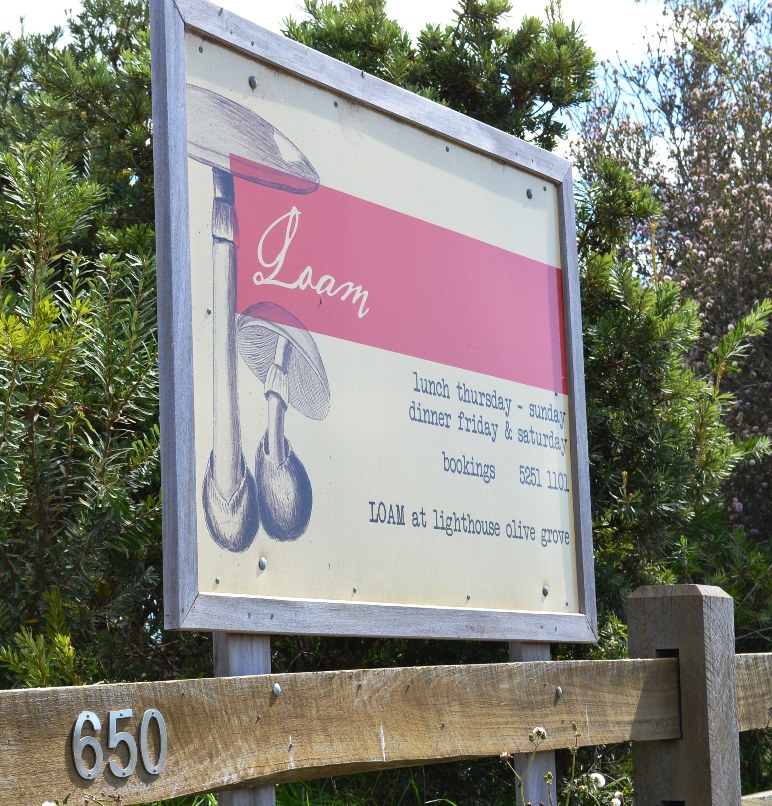 And here you have it my friends… the last instalment of the Birthday Week series (I'm so spoiled, I know!)… Apologies for my short hiatus… been busy spending quality time with family and friends over the Chinese New Year season (we are on day 12 out of the 15 days)…so to all my readers who celebrate CNY, Gong Hei Fatt Choy!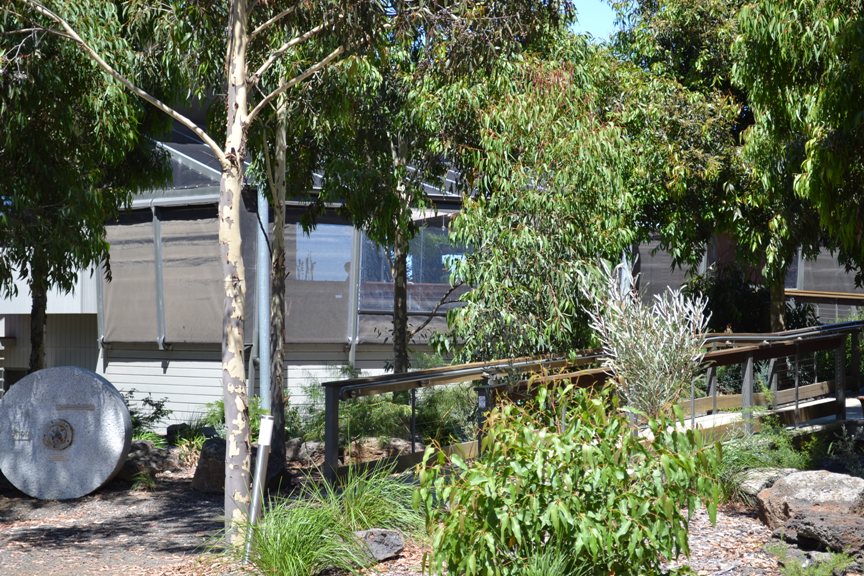 For the Sunday of my Birthday Week, the Boy had arranged for a day trip down to Drysdale … located past Geelong on the way to Port Arlington or Queenscliffe, known as the Bellarine Peninsula… this little township hosts one very well known restaurant in the middle of the Lighthouse Olive Grove. To get there, one has to be prepared to:
a.) Drive a long distance (unless of course you already live in that area)
b.) Be prepared to drive on gravel roads
c.) Be prepared to fight over directions on how to get there (and possibly get lost)
d.) Be prepared to drive home on a full happy stomach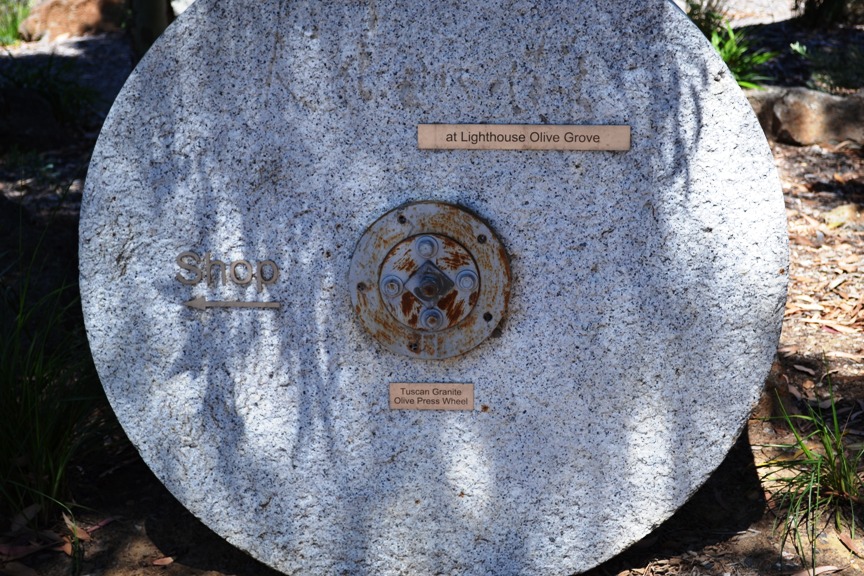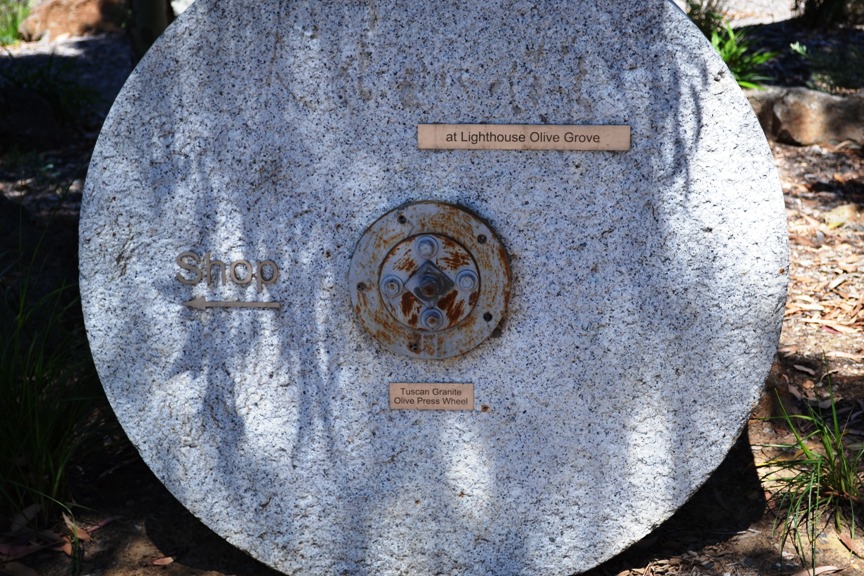 If you've ticked all of the above, then welcome to a great culinary journey… Loam was awarded Best New Country Restaurant 2010 by The Age Good Food Guide… so it definitely draws a crowd (there is a waiting period of about 3 weeks if you want the weekend sessions)…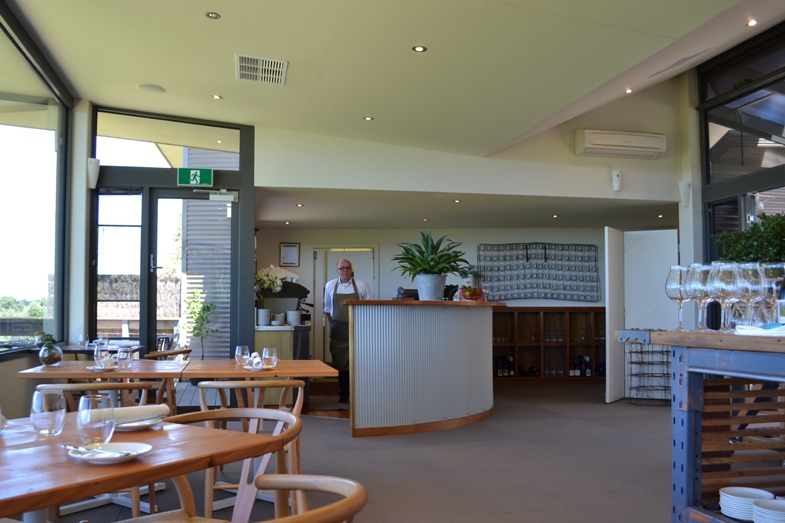 When we arrived (5 minutes late as we'd missed the turning), we were greeted by the friendly staff who promptly wished me a very happy birthday! Our waiter was a bubbly character with a good sense of humour and patience (we made him repeat ingredients a couple of times, just because the explanations were so long!)… I ended up typing up notes on my phone and the Boy memorising the other half of the introduction to each of the dishes.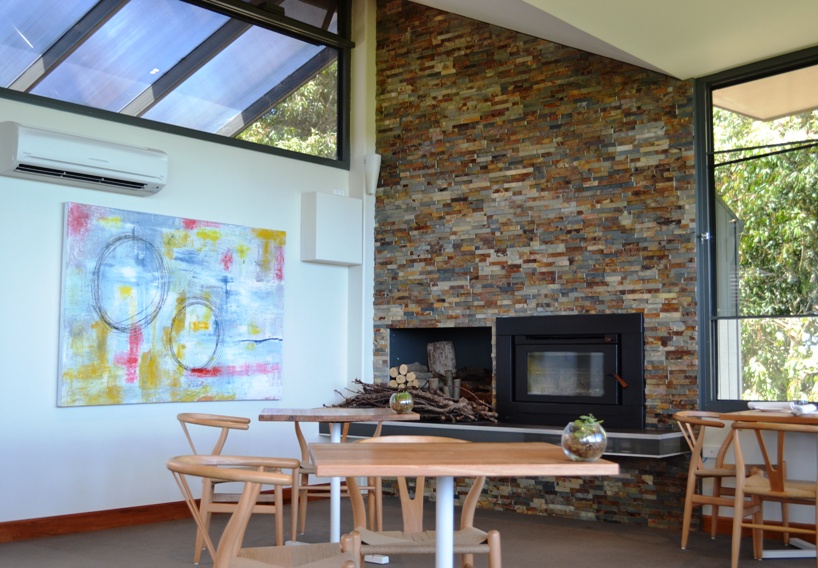 Being one of the first guests to arrive, I happily took my camera out and began taking snaps of the homey restaurant!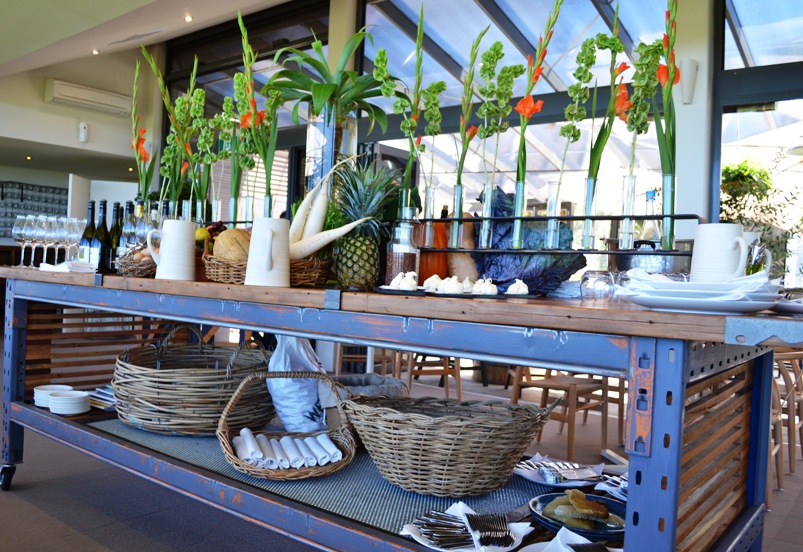 I couldn't help noticing the lovely feature bench in the middle of the restaurant. Displayed were the ingredients of the day, flowers, cutlery and the gorgeously whipped butter…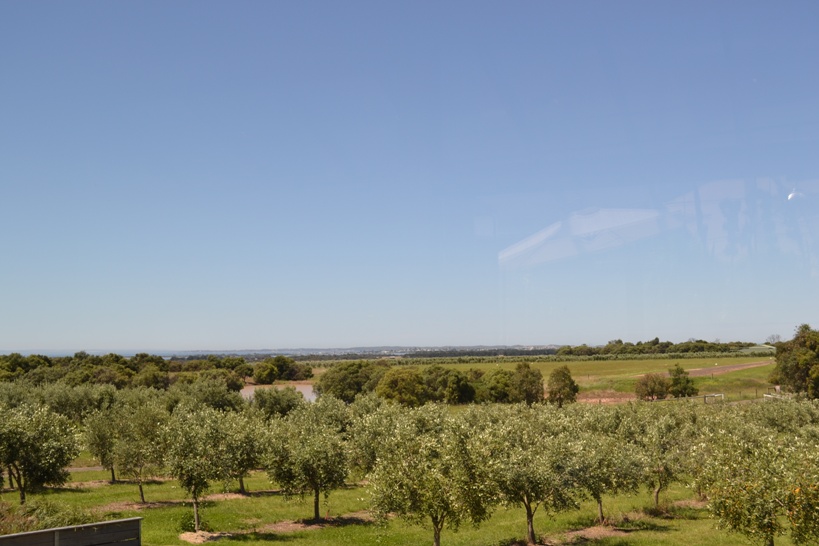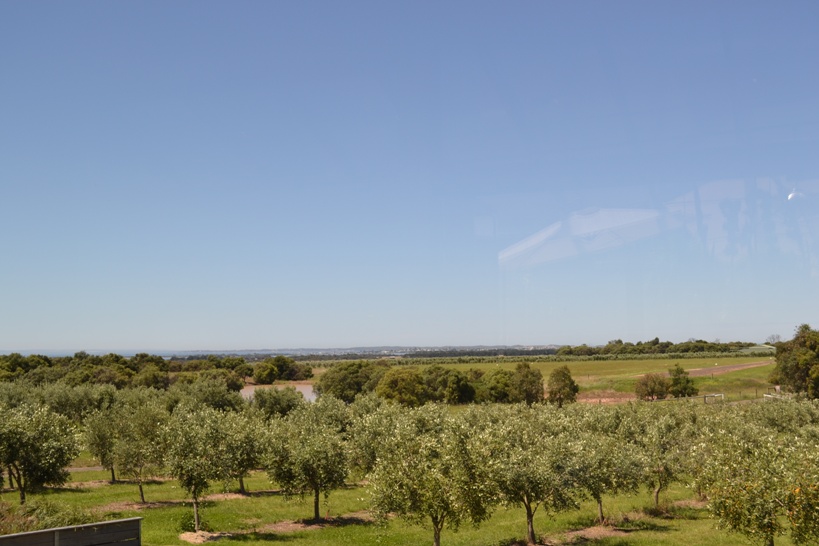 Because I was special (I'm awesome!) and it was my Birthday, we got seated at one of the best tables of the house… we had an excellent view of the beautiful olive groves right in front of us. The weather was also perfect (hot outside, cool inside, sunny blue skies)… it was a sign of good things to come!    
Whilst our waiter explained the menu to us, we had a bottle of Cape Grim's beautiful, clean sparkling water… (from Tasmania, it is reputedly the home of the cleanest air and water on earth!!)
The menu at Loam is simple… you are presented with a list of ingredients and you choose what you do not want… if you have any questions about any herb, plant (or any other ingredient), you are presented with a picnic basket from the display bench whereby you will pick and sniff at each item, whilst the wait staff walk you through it… Once you've selected the ingredients you would like to opt out, you then choose if you would like to go with the 2 course ($40), 4 course ($65) or 7 course ($95) tasting menu… (if you're there for dinner, you get a 9 courser ($110)
You are also able (if tummy space permits), to opt in for as many extra courses for an additional fee of $15 per dish, per person. We overheard that the most anyone has ever gone for was a whopping 13 courses! That's amazing!!
The Boy and I were a little less optimistic and decided to go for the 7 courser (and would think about it when the time came, if we wanted more!)… so we were to have 5 savoury courses and 2 sweets… we told the waiter that we didn't want cheese for dessert… so we got something different from the rest as well!!    
For our amuse bouche, we were given to French Breakfast radishes served with a smoked miso butter (to die for!)… The last time I had such delicious butter was when we went to Maze (when it first opened!)…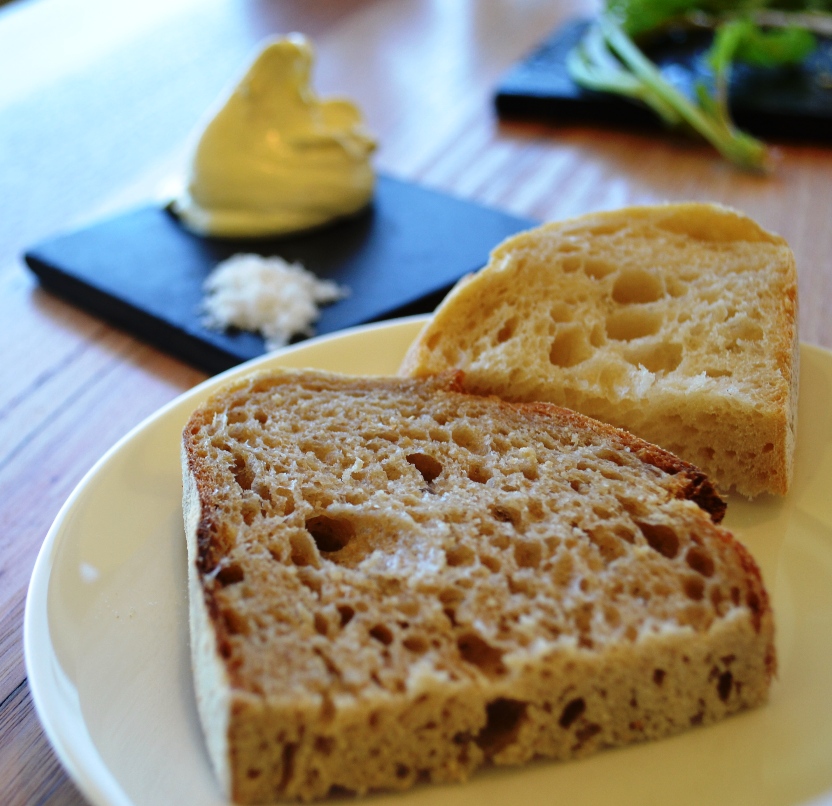 Throughout our meal, we were given delicious sourdough bread from Torquay… served with double whipped butter and salt from the Pink Lake in Meningie, South Australia. Again, another delicious butter which I am completely in love with!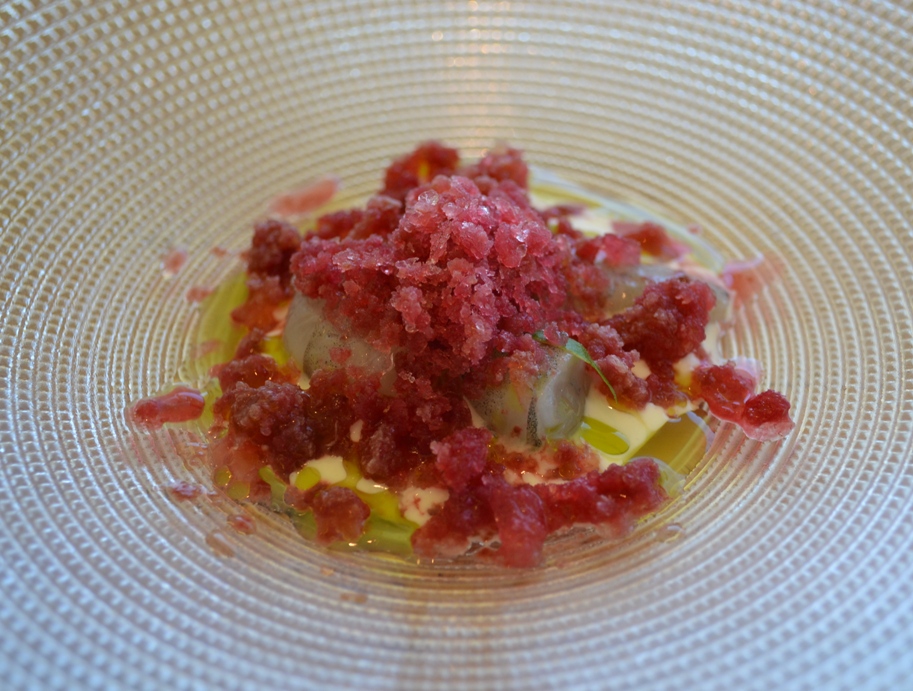 For our first course, we were served Sashimi grade Crystal Bay prawns with grass and a rhubarb granita. This dish was so divine! Fresh and cold (perfect for the extremely hot weather), this dish had a subtle hint of the morning (courtesy of the grass, I'm sure)… It was funny to hear the same exclamations from different tables when the word grass was mentioned…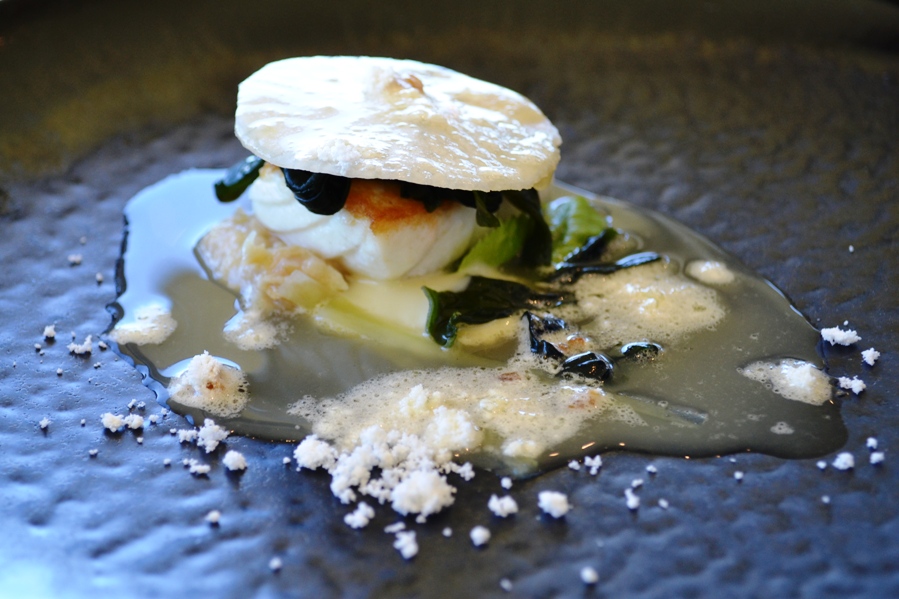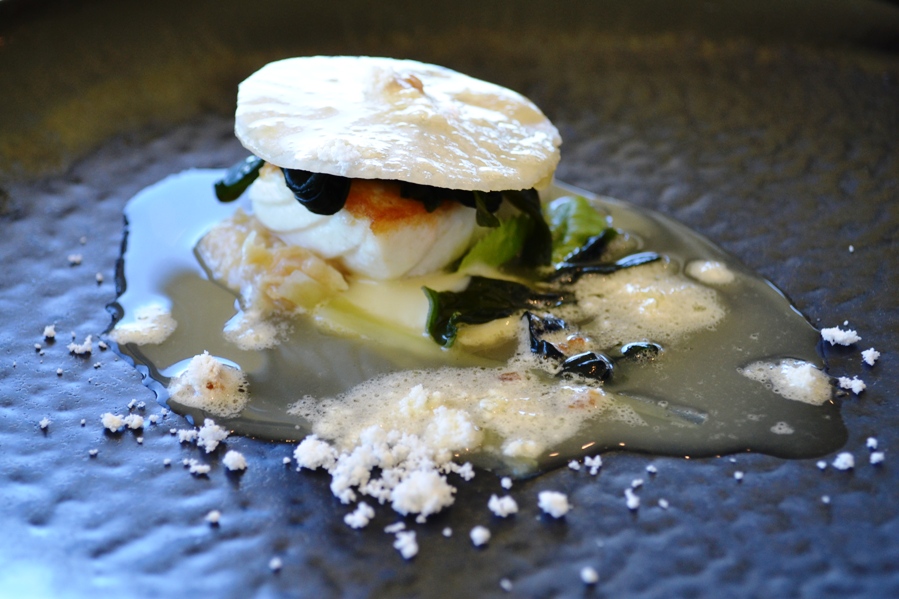 Next, we had the Blue eye cod from Portland, pan seared and served with it's own bones, wakame seaweed, smoked garlic, celery mayonnaise, white turnip and topped with fresh chicken stock.    
Yes, you read right.    
Topped with its own bones! Grounded to a fine powder and sprinkled generously over its pan seared flesh… it added a new dimension to this dish.    
We were encouraged to mop up all the glorious juices and stock with more sourdough. Delicious!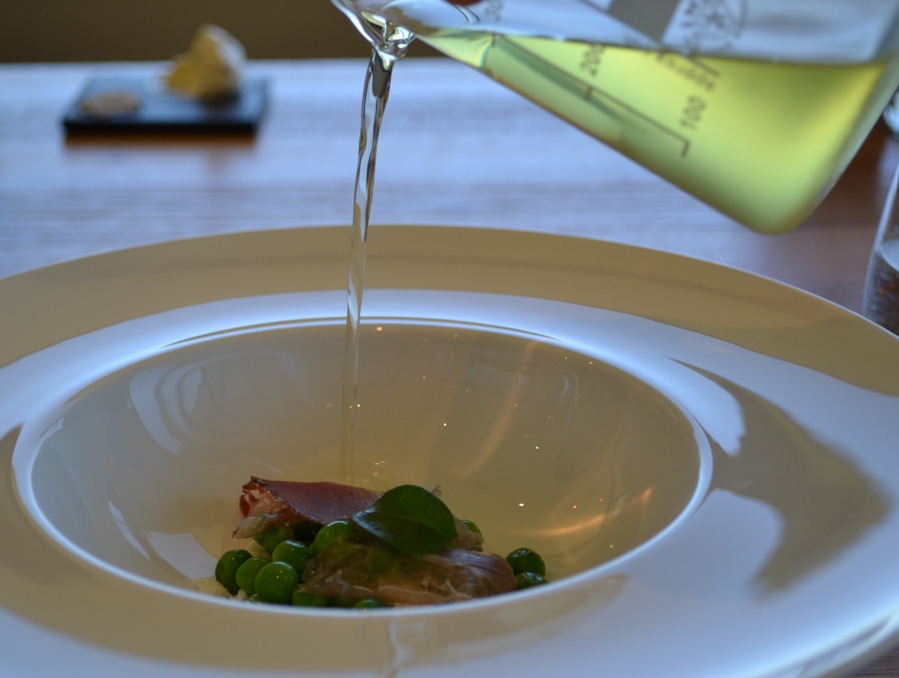 When the next dish of Freshly shelled peas, mushy peas, seawater cheese, capicola, sun rose (a herb also known as pigface!) and beautifully topped with a smoked Roma Tomato consomme… I was a bit cautious…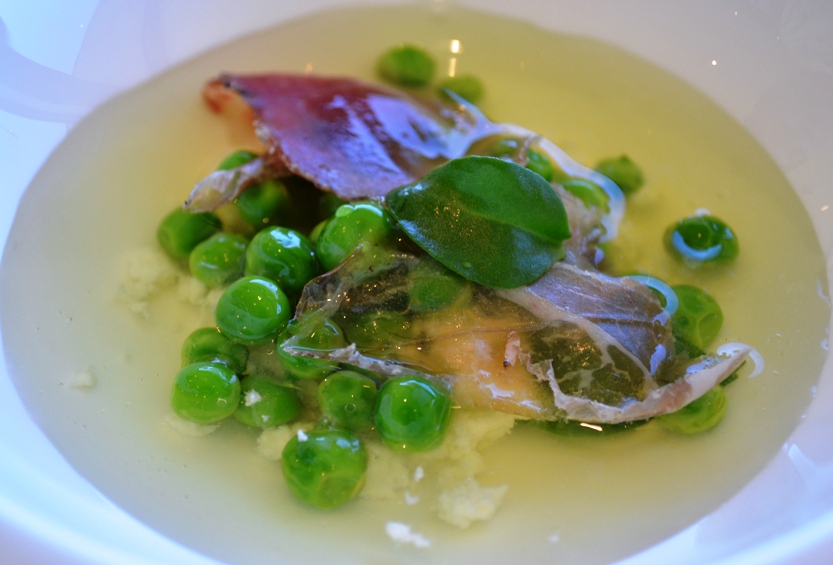 Fine dining hatted restaurants seem to want to impose fresh peas at me all the time… I dislike peas. I don't do peas but the Boy does. However, this is not your everyday pea soup. The capicola was beautifully cured piece of pork neck. The seawater cheese was fresh and the consomme… was light, salty and tangy… like an afternoon sea breeze at the coast…    
The seawater cheese, we were told is made very easily. It consists of 50/50 seawater (it helps if you have it readily accessible 😛 ) and full cream milk. Add it together to boil at 88 degrees Celcius (or closer to boiling point to get rid of impurities), strain and voila! Instant Ricotta cheese!!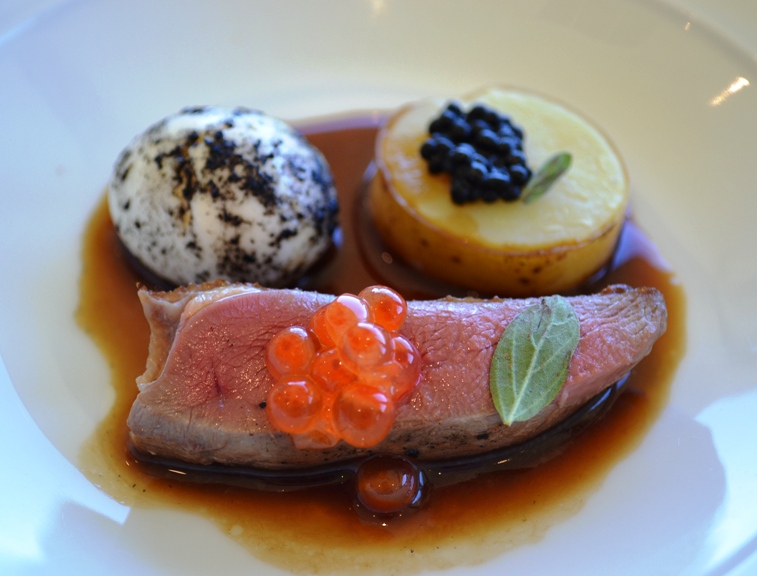 For the first meat course, we were offered a Squab cooked sous vide topped with marjoram and Yarra Valley salmon roe, served with pink fir potato with black caviar (herring roe), a quail egg covered in leek ash served with a bitter onion sauce.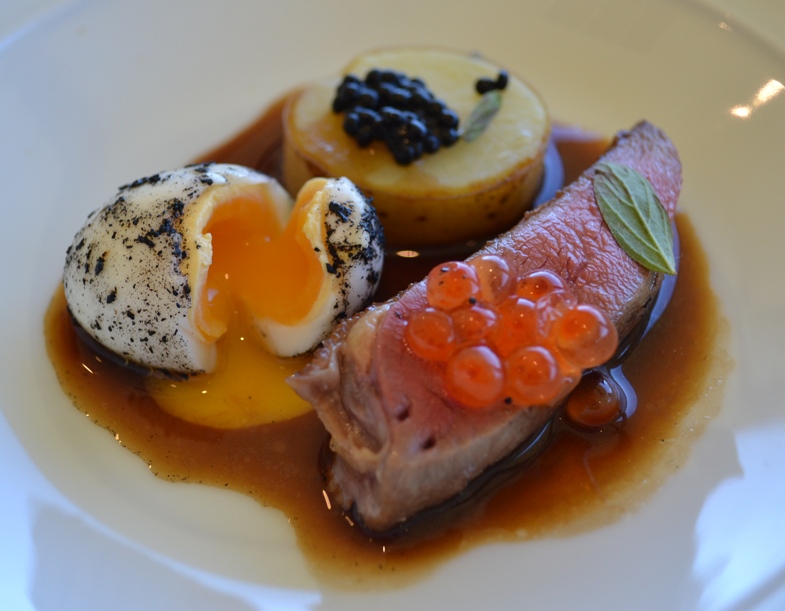 After my first taste of squab at Attica (which was served with Licorice), I've been a fan of this baby bird! And I wasn't sure if it could be matched anywhere else in terms of taste and texture. And not surprisingly, I think Loam did a better job with the squab! Don't you just love that each main item on this plate had a little eggy element on it? L-O-V-E!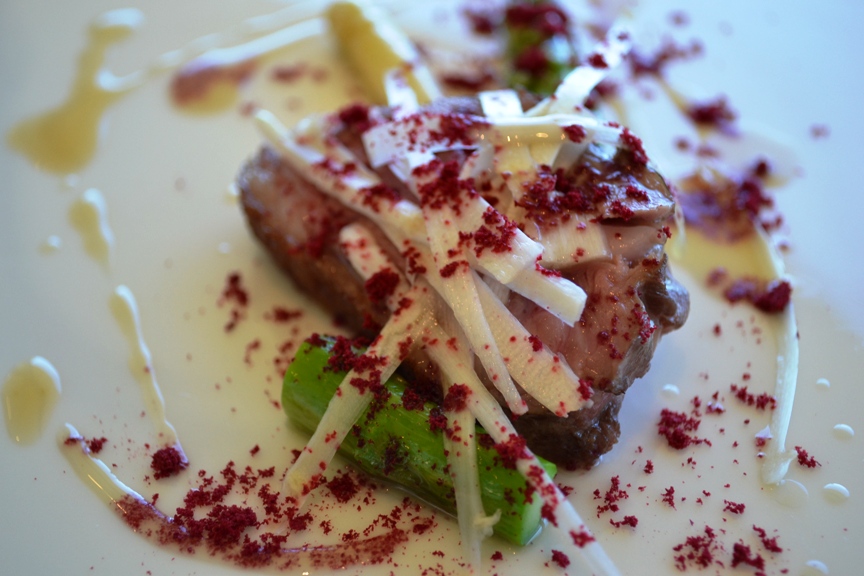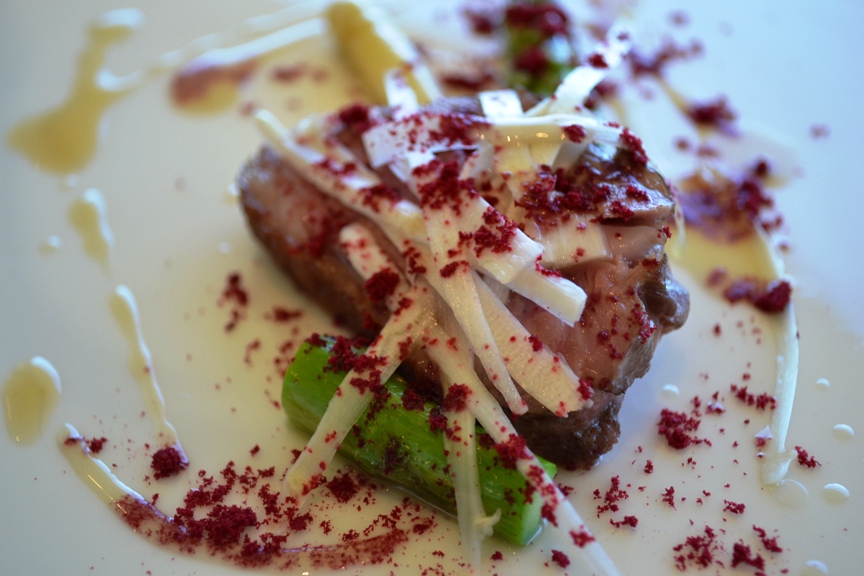 For the last savoury course, we had another sous vide dish. This time, a Western Australian lamb rump slow cooked under vacuum with eucalyptus for 3 hours, white and green asparagus served raw and charred with dehydrated plum.    
The Boy not being a fan of lamb, was taken away by how delicious this dish was. Is he a convert to lamb now? Not quite yet… because he says, if he is served lamb cooked this way each time, he will gladly eat it… so… he is a high class lamb eater… go figure…    
I thought the lamb was superb… extremely tender (duh)… and moist, the texture of the asparagus and dehydrated plum went along together so well… you can't compare this to a normal grilled piece of lamb.. you have to think outside the box and think.., if Mary had a little lamb… and wanted it to die happy… she'd cook it this way (morbid? How so?)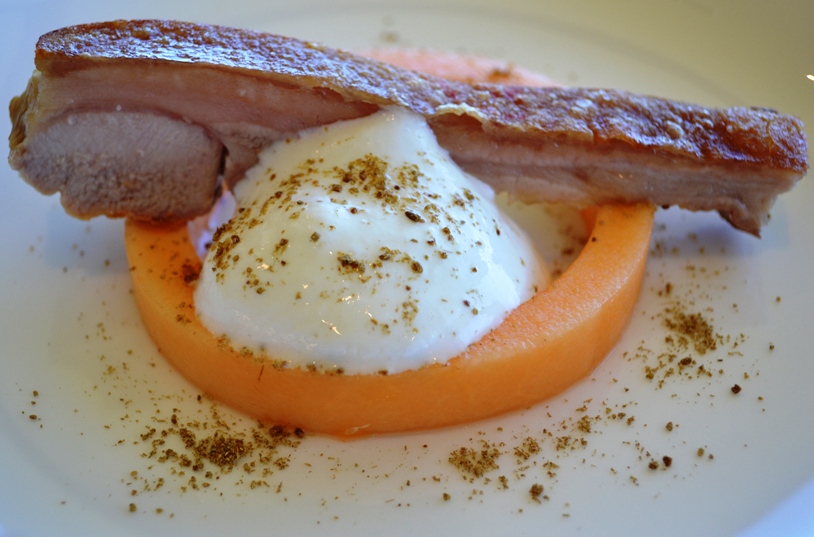 Did I say last savoury course? The Boy and I felt that we could go one more dish! And our waiter surprised us with this beautiful, Western plain suckling pig, served with aerated Drysdale goat's yoghurt, cantaloupe, and wild fennel seeds.    
Seared skin side down and roasted in the oven for just 15 minutes, it was one delicious piggy dish! The crackling was sooooo thin and crispy… I wonder if this was the dish that won the "Dish of the Year 2010" for The Age Good Food Guide?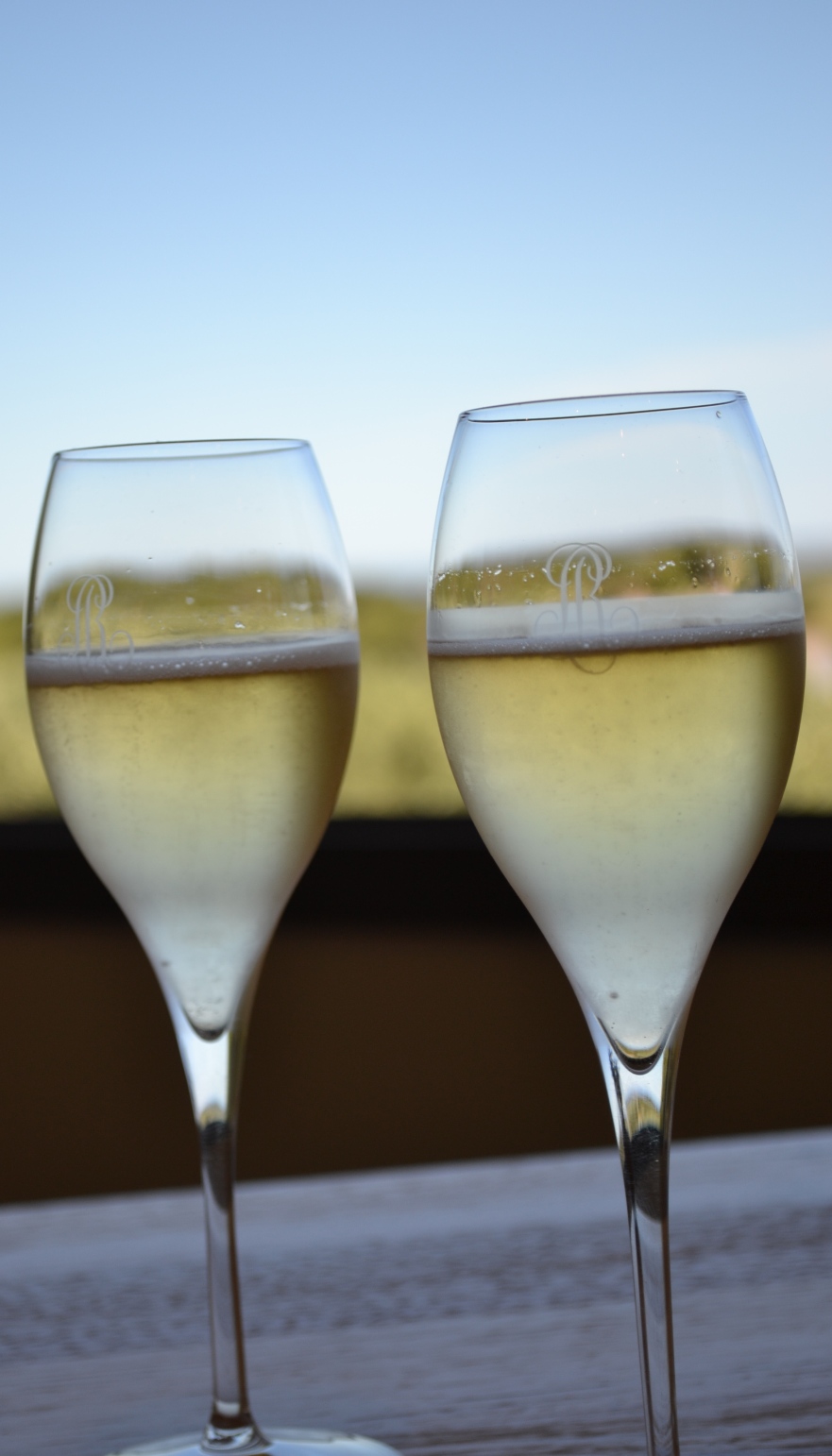 And then came the desserts, by now the Boy and I were hoping for something light and refreshing.    
Our waiter surprised us with a little gift to go along the first dessert. A glass of 2009 Eric Bordelet Pore Granit. A beautiful pear cider from Normandy (North of France)… made with 7 types of pears (who knew there were so many types of pears!) and some from 300 year old pear trees!    
With only 3.5% alcohol content, it was safe enough for the Boy and the journey home. It was such a beautiful cider and really accentuated the dessert it was paired with!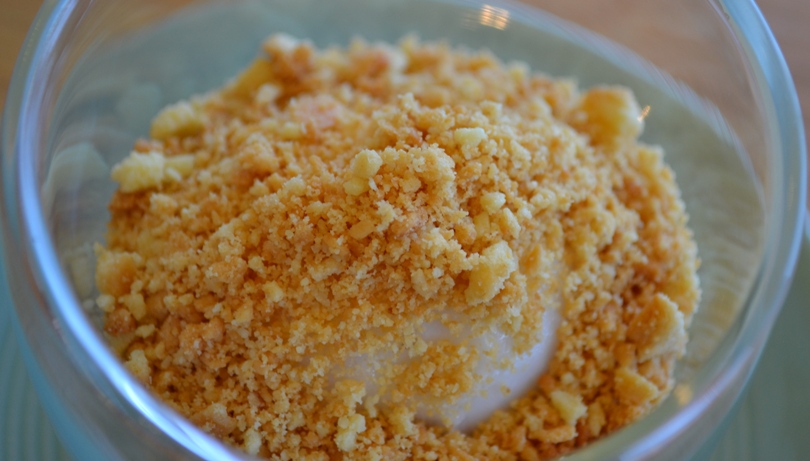 For our first dessert, we were served Rice milk, kiwifruit, white tea and almonds. We wanted a refreshing dessert and we got just that. When it arrived, I couldn't help likening it to Peter Gilmore's snow egg…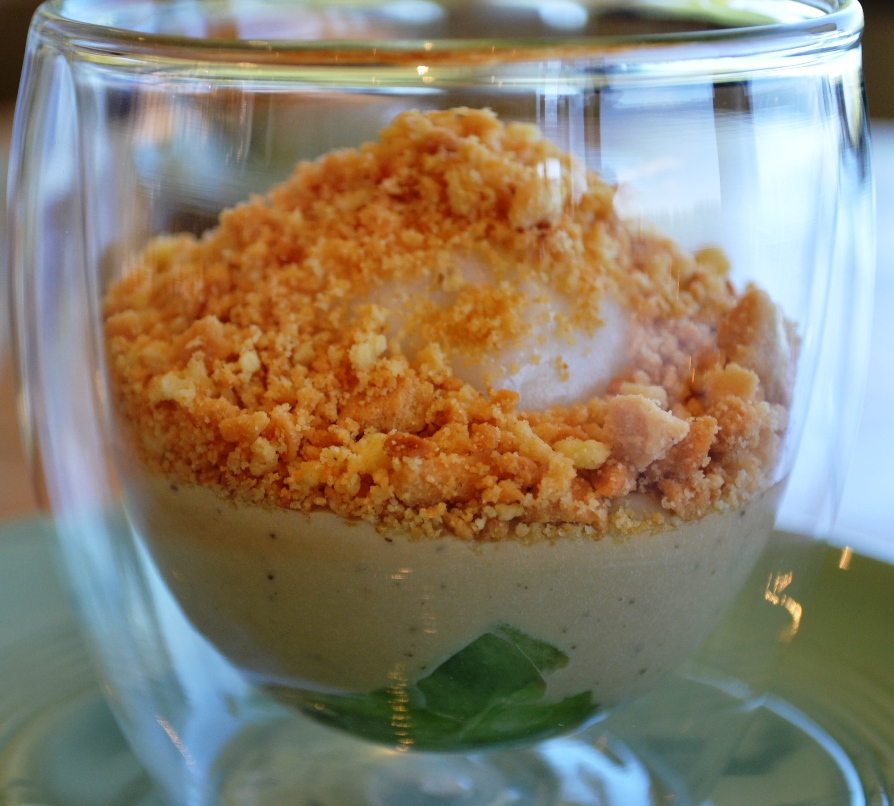 The light hint of the white tea together with the rice milk was an interesting interpretation of how one should drink tea… along with crumbly almonds and sour kiwifruit… it worked really well!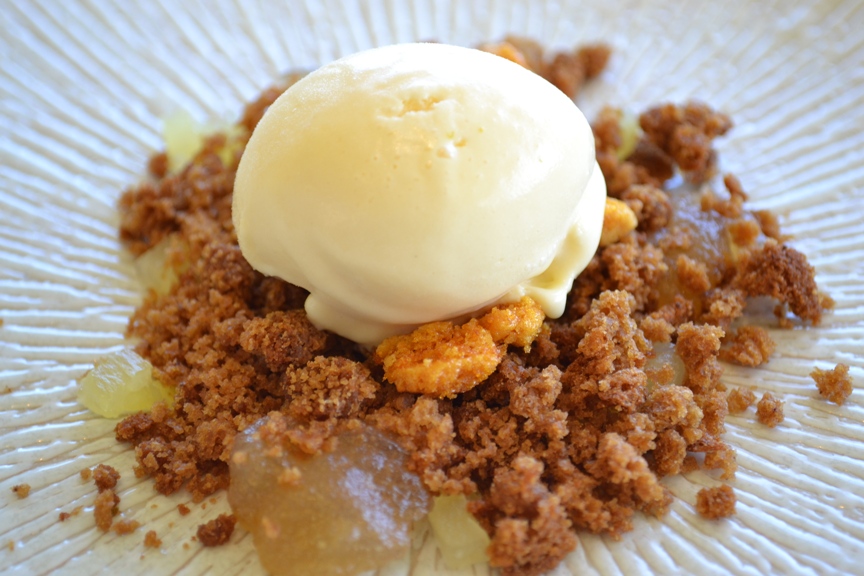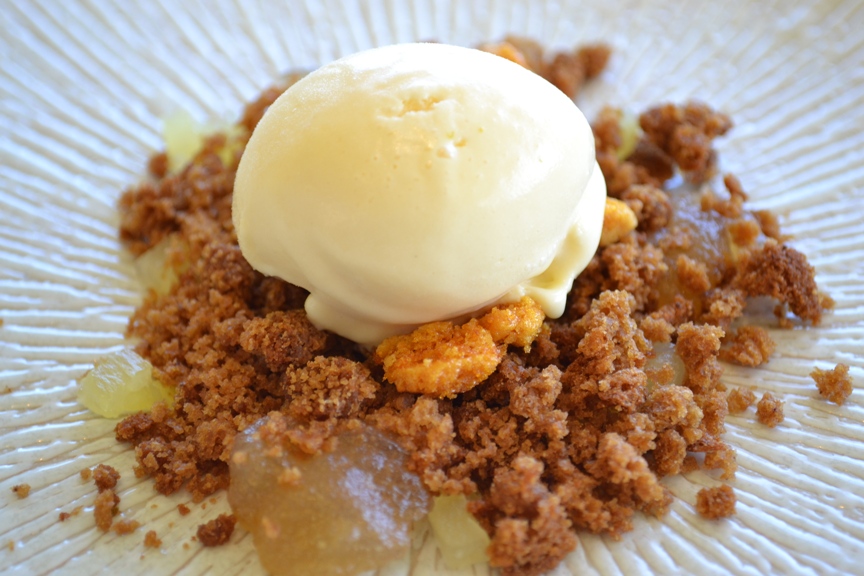 And finally, we reached the last dish…I didn't want it to end! But to eat anymore, would be gluttony!    
So we ate our wild fennel pollen ice-cream, with clove bread, house made honeycomb, honey gel and pineapple happily, knowing we didn't over-ate and that we had a really superb meal.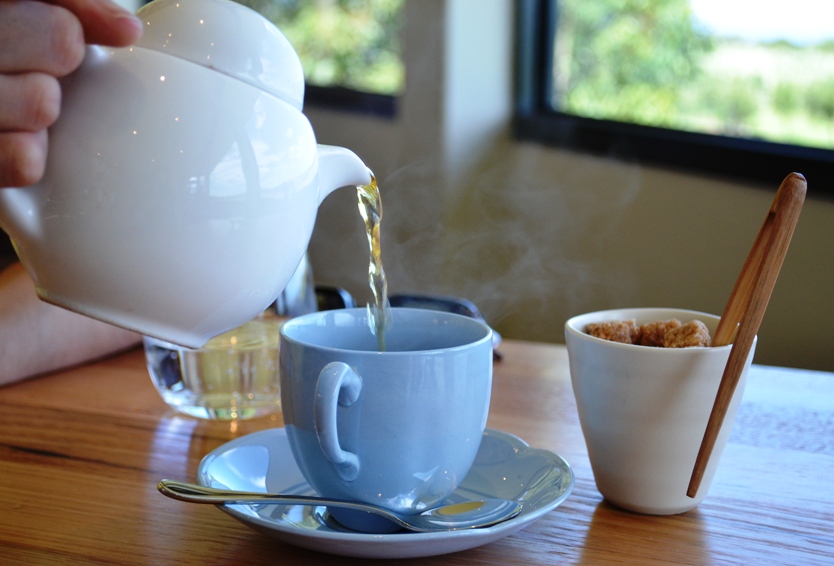 We finished our meal with a hot cup of English Breakfast Tea (yes, you guessed it! For the Boy!) and a nice strong cup of Caffe Latte for me.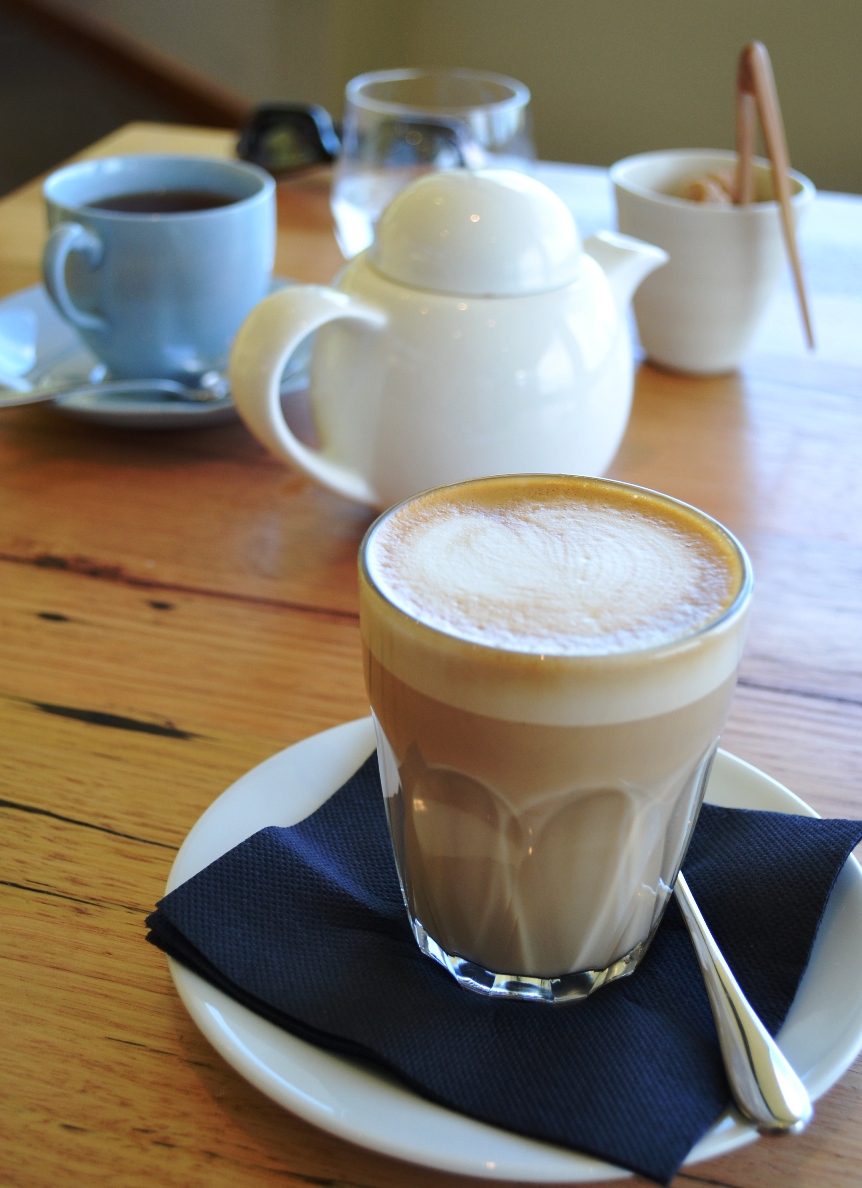 At the end of it all, when the bill arrived, we were each given a printout of the dishes we had, complete with wine choices… Mine had a personalised Birthday greeting at the bottom 🙂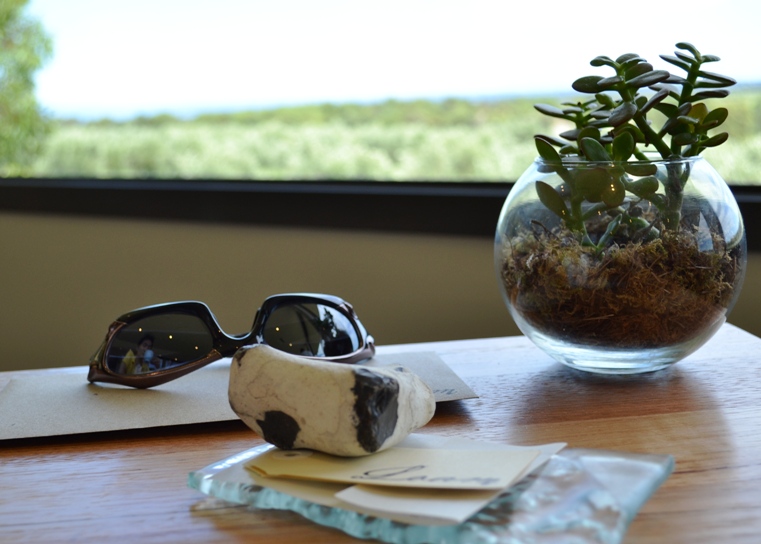 Before we left, we had a quick visit at The Lighthouse Olive Mill Shop…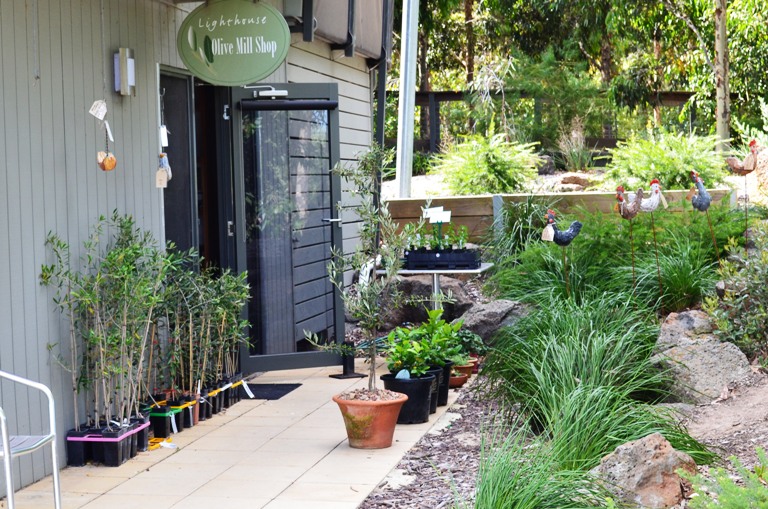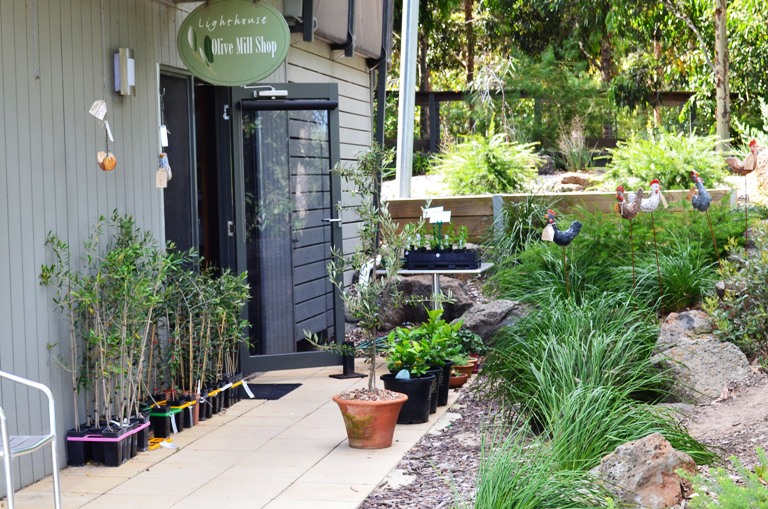 What drew my attention in the shop were the Awards framed on the back wall for Olive Oil! I must admit that I was too full to try these prize winning oils when offered and was a bit disappointed 🙁 I really wanted to!    
The other thing that drew my attention were the display chickens standing outside the entrance.. very cute!    
Besides the shelves of olive oil on sale, the shop also sold other food related items…    
And then it was back outside, to the magnificent view that accompanied me on this glorious Sunday afternoon…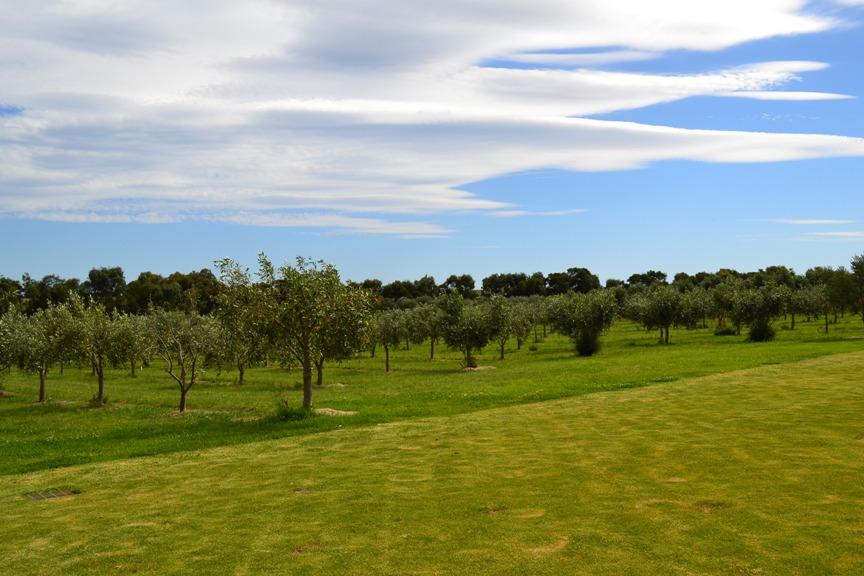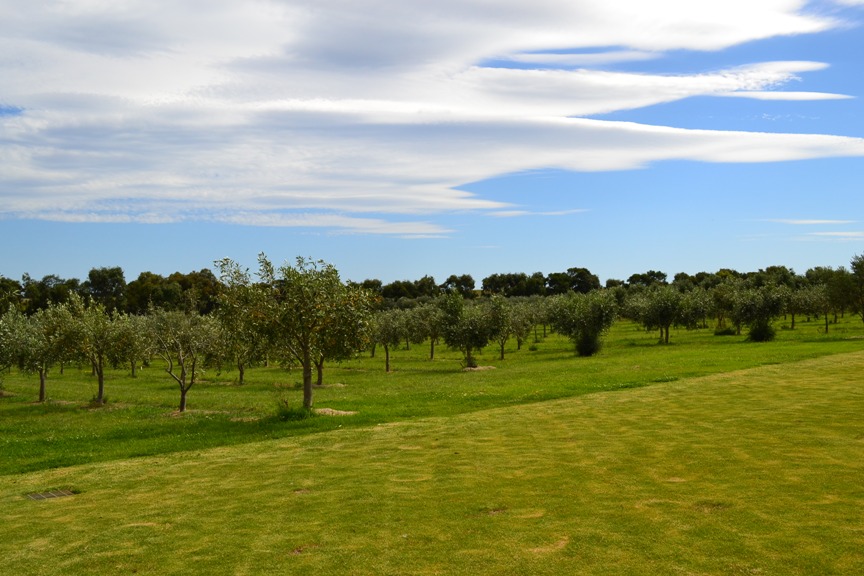 Thank you to the wonderful Chef Aaron Turner… and to the wonderful Astrid & staff.. and of course to our waiter, who decided our entire meal… Thank you 🙂
And that my friends, is how to completely spoil a girl on her birthday!! I hope you enjoyed reading about my Birthday week as much as I enjoyed re-telling it 🙂    
*Disclaimer: All food ratings are purely based on my own experiences and how I feel about the service, food and quality    
Food/ Cuisine: Modern Australian
Dining Style: Fine dining
Overall Food Rating (Based on the Dining style): 9/10
Restaurant ambiance: 9/10 
Service/ Attitude: 9/10 (staff were excellent! Knowledgeable and friendly… a very good team!)
Value for money: 9/10 (each course worked out to be around $13 excluding drinks, etc)   
Address:
650 Andersons Road
Drysdale VIC 3222
Tel: (03) 5251 1101
Website:   http://www.loamrestaurant.blogspot.com/
Loam is open for lunch Thursday to Sunday, and
for dinner Friday and Saturday evenings