It's certainly a Melbourne thing when you stroll down a random laneway and encounter a hidden cafe tucked away. If there is an empty spot that seems semi-decent, you can count on the fact that the next time you walk past that area, it's been overtaken by a barista and a coffee counter.
Coffee is Melbourne's life source. Find a good coffee spot, and you'll find its people.
Little Rogue, Drewery Lane
Once such laneway is Drewery Lane, just around the corner from Melbourne Central, in the same lane where Baroque resides in. As you arrive at the cobblestone laneway, you might be tempted to turn away and say, "there's nothing here!". But I assure you, keep walking until you find a cherry blue framed door with a number 12 on it.
Walk up the tiny steps and you'll be introduced to the tiny and quaint, Little Rogue.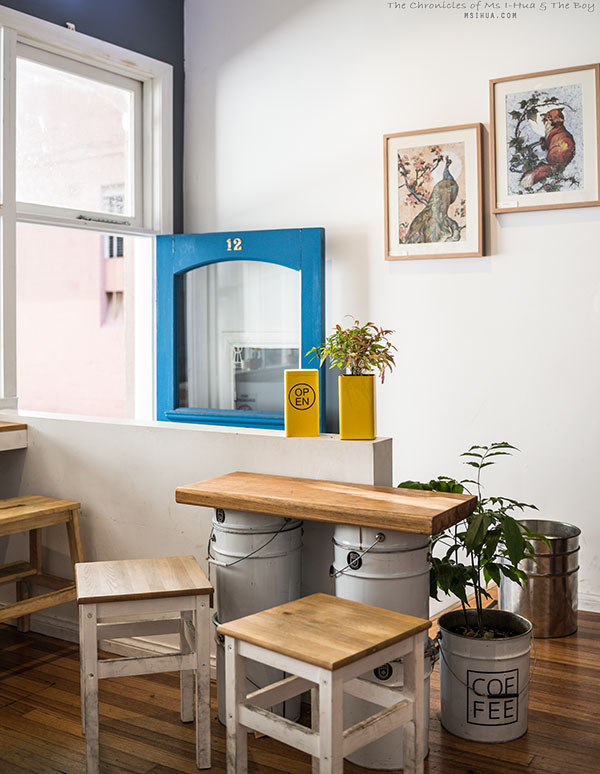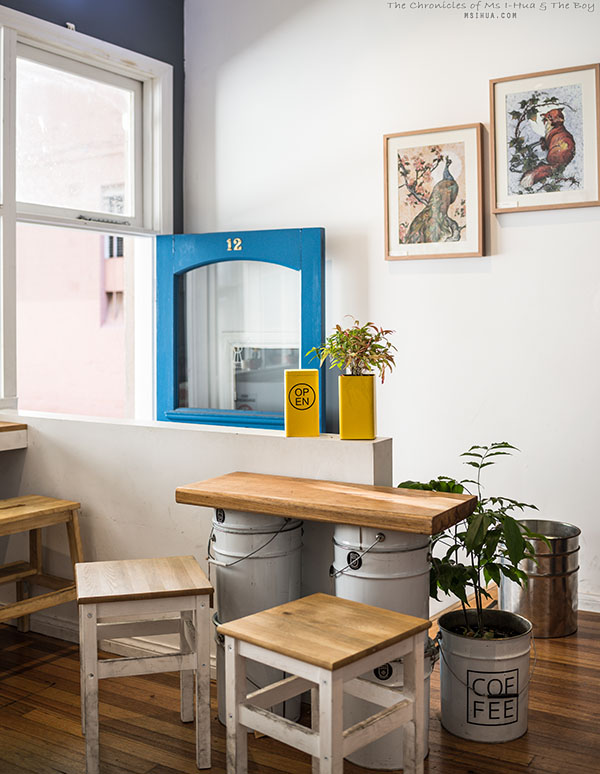 The fit-out is pretty simple. Timber with stark white walls. Paintings by local artists sit in frames ready for purchase.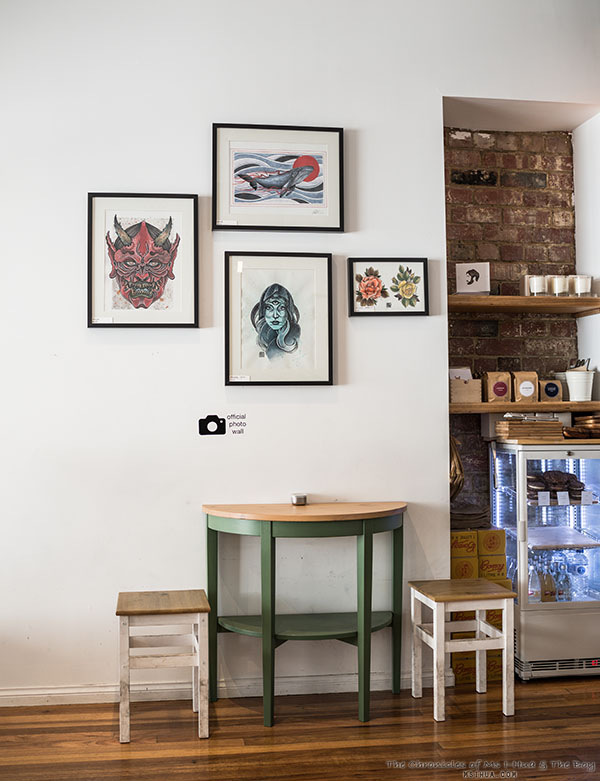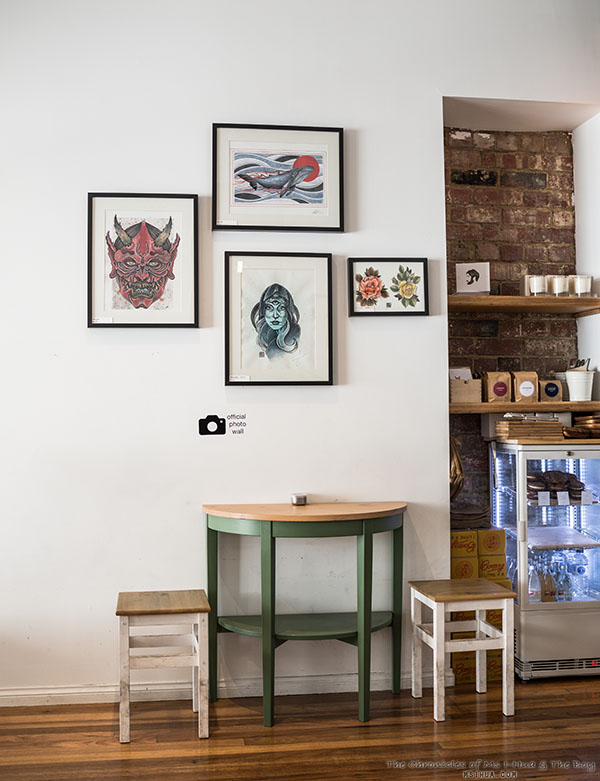 If you think the faces behind the La Marzocco look awfully familiar, then you're not seeing things. Both Leo and Calvin are ex-Plantation baristas, with less crazy hair 😛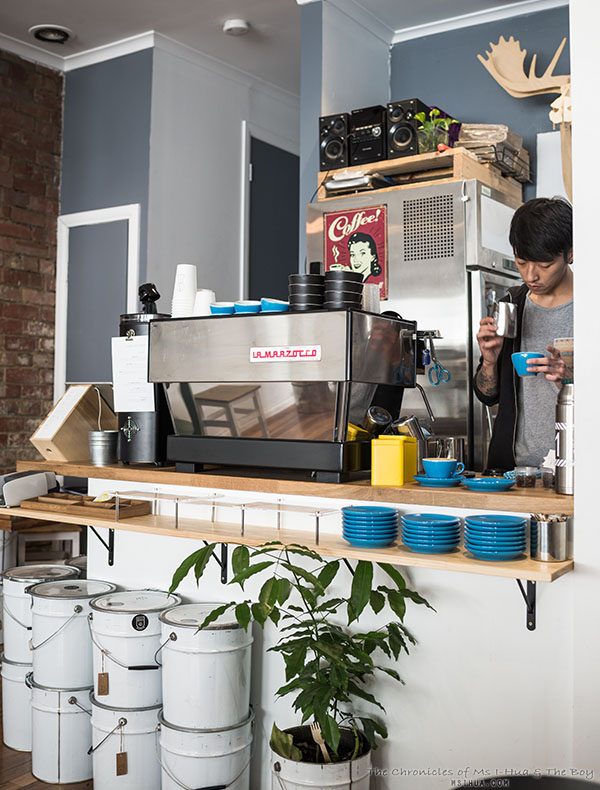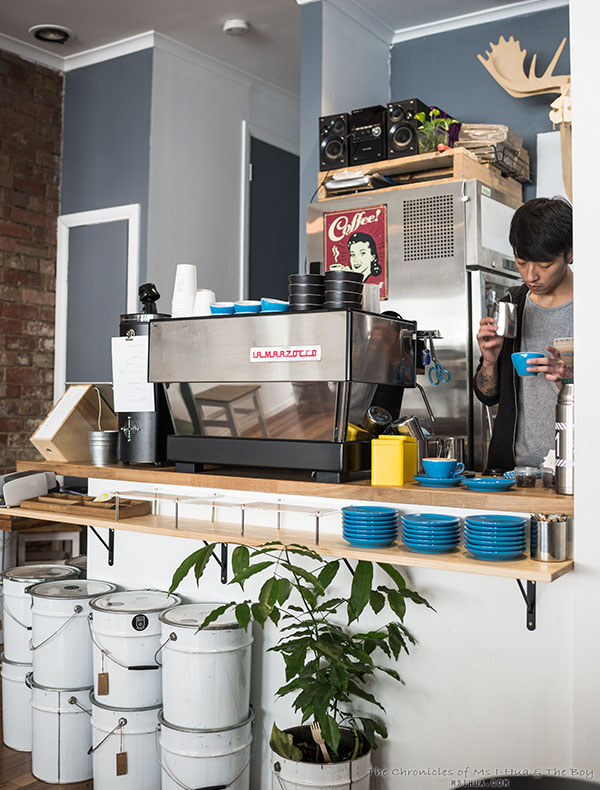 Serving coffee from Small Batch, hot teas, and hot chocolate from Mork, you can be assured of getting a good cup of hot beverage here.
Come also to get your hands on the sweets on offer. They have scrolls from Pop Up Scroll, Crepe Cakes from Mille & B, and cookies from Butterbing.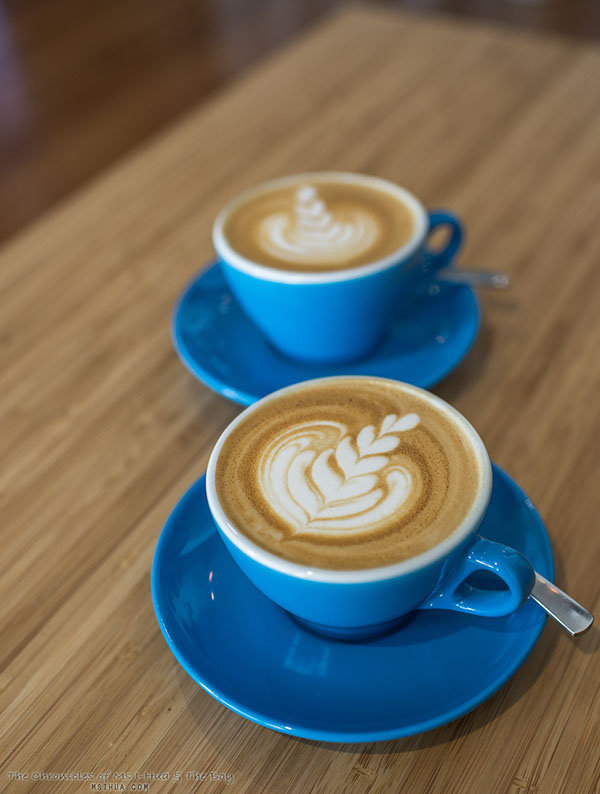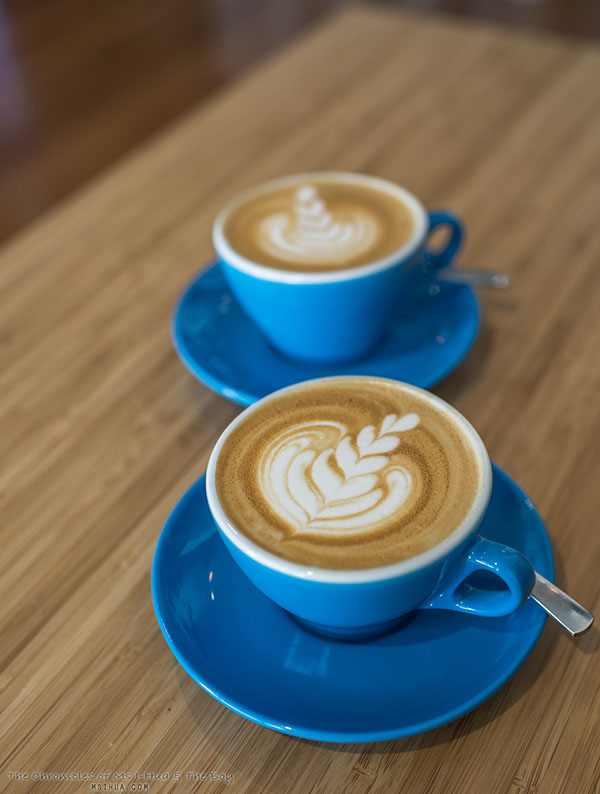 Come also for the hidden cafe experience and to unwind with a beautiful cup of coffee.
Depending on the time of visit, you could have a slice of tranquility or be seated with a gaggle of chirping girls taking a break from their shopping.
*Disclaimer: All food ratings & review are purely based on my own experiences and how I feel about the service, food and quality at the time of visit
Food/ Cuisine: Coffee, Light Snacks
Dining Style: Cafe
Opening Hours:
Monday to Friday, 7:00am – 7:00pm
Saturday & Sunday, 9:00am – 5:00pm
Address:
12 Drewery Lane
Melbourne VIC 3000
Tel: (03) 9028 7755
Facebook: https://www.facebook.com/LittleRogueMelbourne
_____________________________________________________________________________________________________________
Lt. Nic, Lonsdale St
Next on our list, is Lt. Nic, just around the corner from Little Rogue on Lonsdale Street.
I can't imagine why, but The Boy and I have wandered past it so many times in the last couple of months, but never ventured in.
It's the cutest little cafe, slightly out of place on the busy quirky end of Lonsdale Street and you really have to adjust your eyes as you walk in.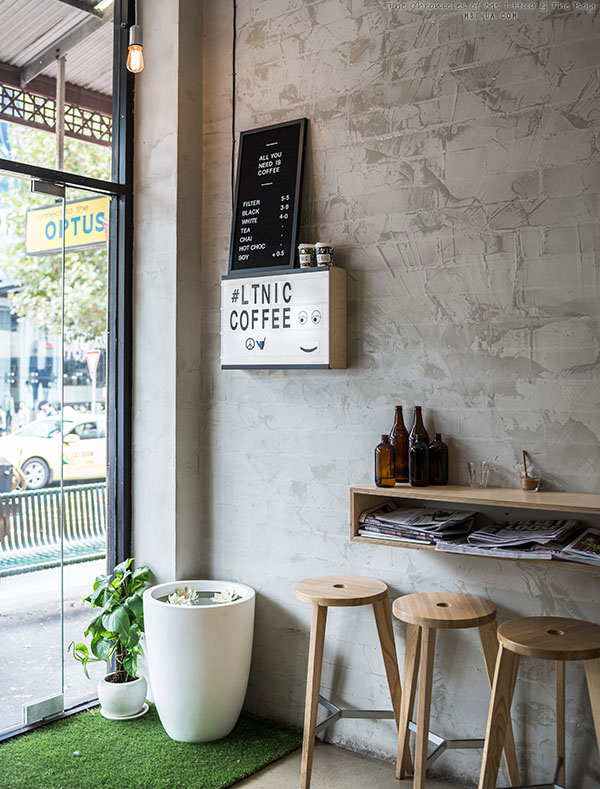 The fit out is Melbourne's classic industrial with timber and white walls scene. We loved the simplicity and the welcoming vibe it provided to us.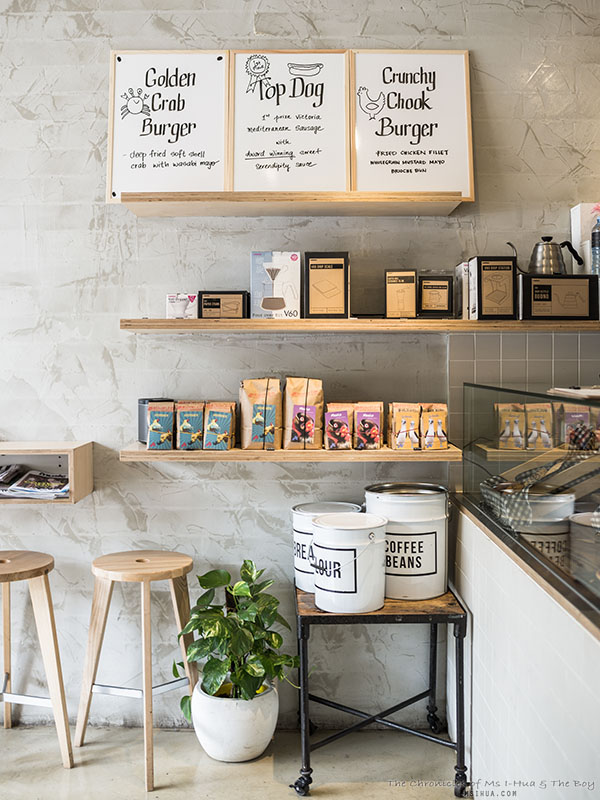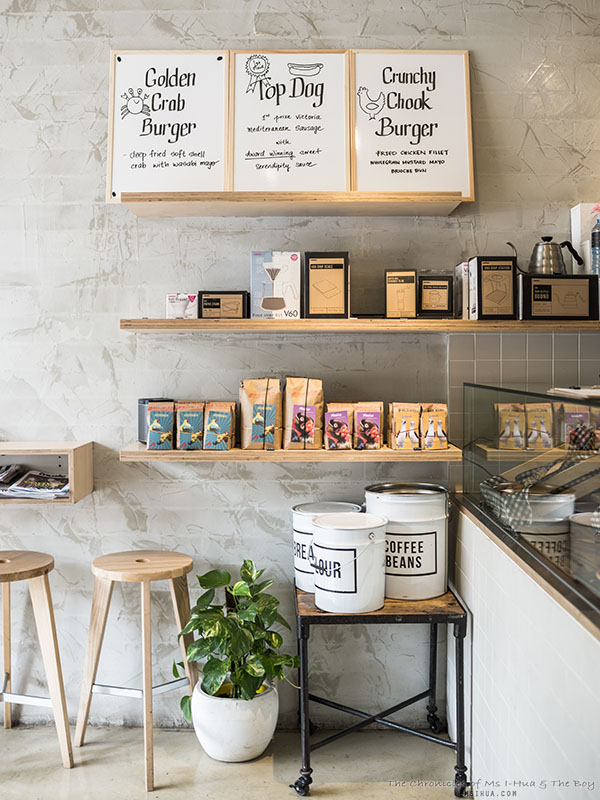 Upon speaking to one of the faces behind Lt. Nic, it was to my surprise that he's a housemate to one of my long lost good friends. Small world!
If the menu sounds familiar to you as well, it's because Lt. Nic is the new brainchild of Brandon Chin and Kevin Wei from Breakfast Thieves (one of them is a brother to my high school mate as well!). I'm starting to feel really under accomplished with my life!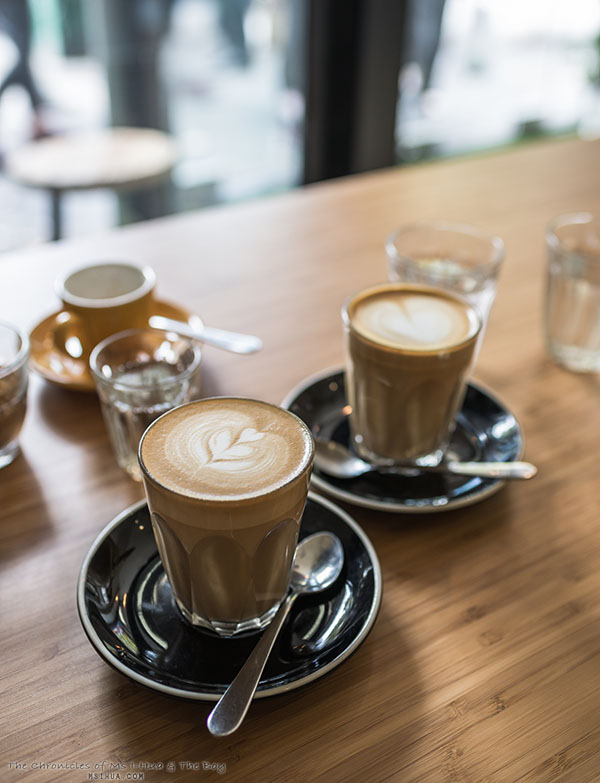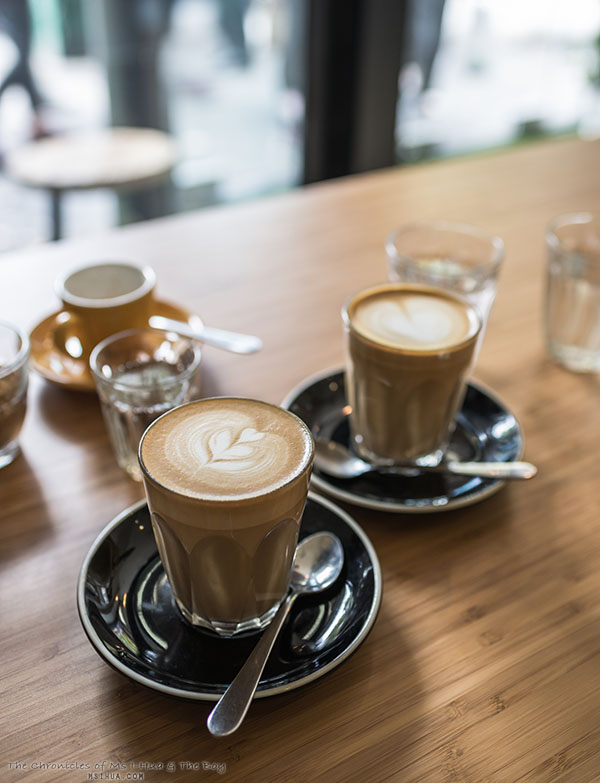 On the day we came for a visit, Wince ordered a short machiatto whilst The Boy and I went with the normal lattes. Lt. Nic serves coffee from Rumble Coffee Roasters and the resulting brew is strong, with an almost bitter finish.
All I want to do is come back for another visit and order the Soft Shell Crab burger! mMMmmm.
*Disclaimer: All food ratings & review are purely based on my own experiences and how I feel about the service, food and quality at the time of visit
Food/ Cuisine: Coffee, Snacks
Dining Style: Cafe
Opening Hours:
Monday to Friday, 7:30am – 4:00pm
Saturday & Sunday, 9:00am – 5:00pm
Address:
262 Lonsdale Street
Melbourne VIC 3000
Tel: (03) 9044 6985
Website: http://www.ltnic.com.au/
Instagram: @LTNIC
_____________________________________________________________________________________________________________
How to get there: