It's been a while since we visited Hammer & Tong. It wasn't because we weren't inclined to, but more so that we couldn't be bothered dealing with the crazy crowds that gather on their doorstep every weekend.
During the recent lull due to the Christmas, New Year's and school break (this was a while ago!), The Boy and I decided to try our luck and visit Fitzroy, with the only hope that people were all away on holidays.
Luckily for us, we were right! We arrived close to 10:30am and managed to stroll in to a table. Usually by this time, the wait would be an hour long!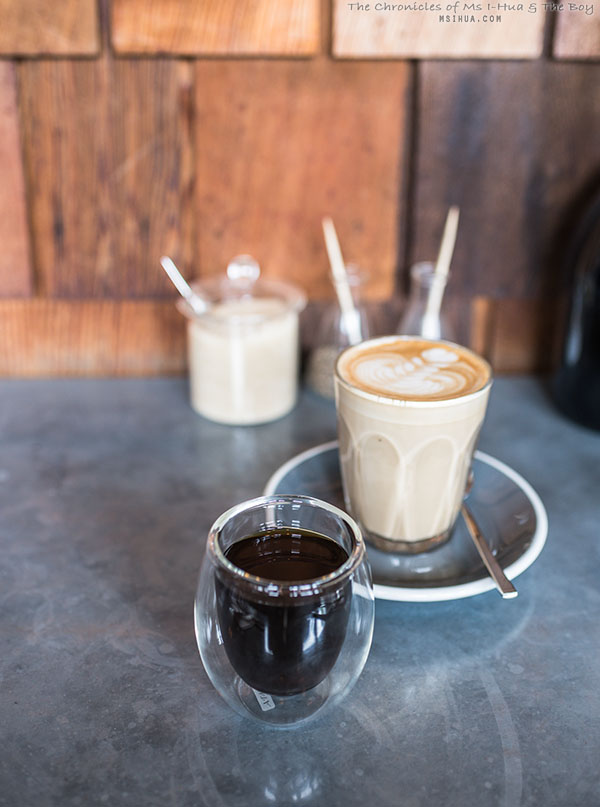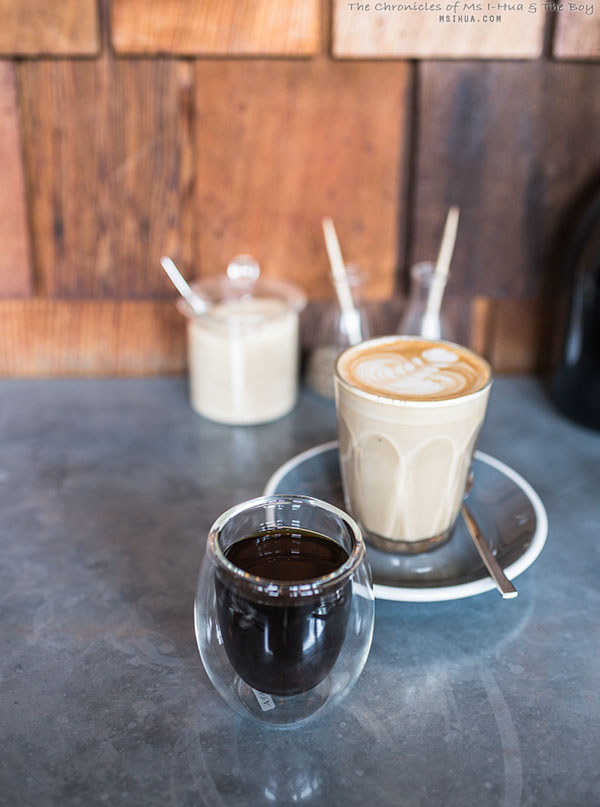 As I wasn't feeling too well that weekend (in fact I'd been hit by a mild flu), I was glad for the breakfast menu at Hammer & Tong. I was a bit deaf and a bit zoned out, I think the waitress just thought that I was hungover. Indeed, I felt like I was but without having enjoyed a decent night out!
For drinks, The Boy had a latte $3.80 and I had a cold drip $4.50.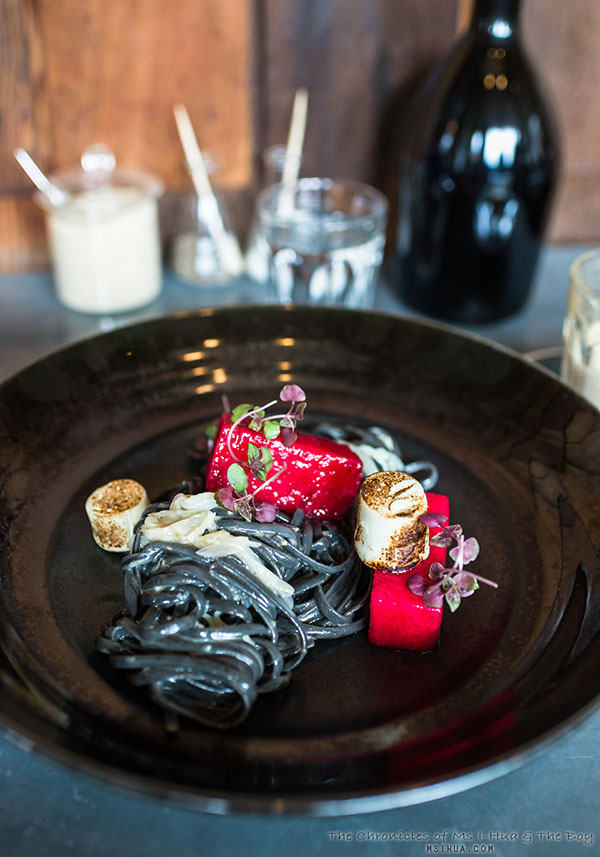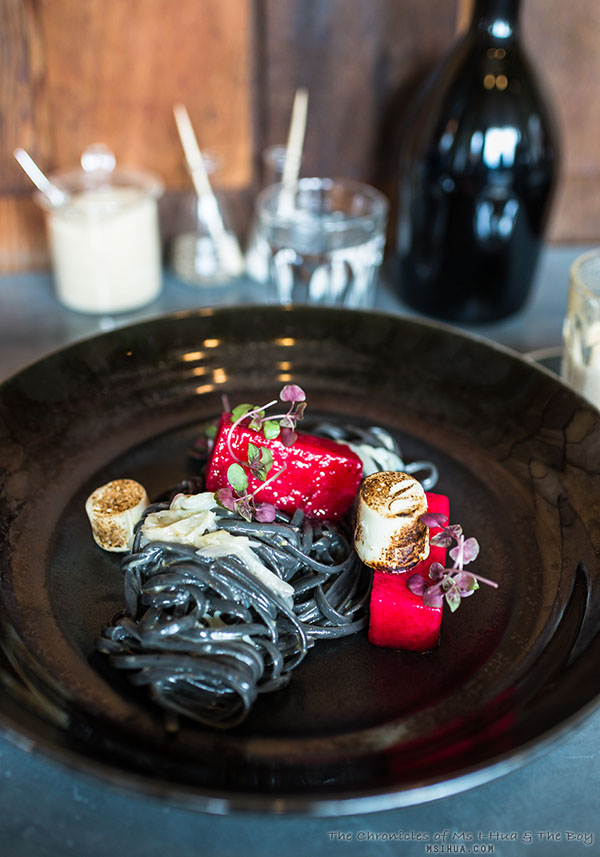 The Boy ordered the rather odd sounding Squid Ink Linguini with shaved calamari, beetroot pickled watermelon & goats cheese marshmallow $28.
It certainly arrived very beautifully plated with all the colours popping and attention grabbing. I'm not sure if he picked the right dish though as he wasn't too impressed with the flavour combinations!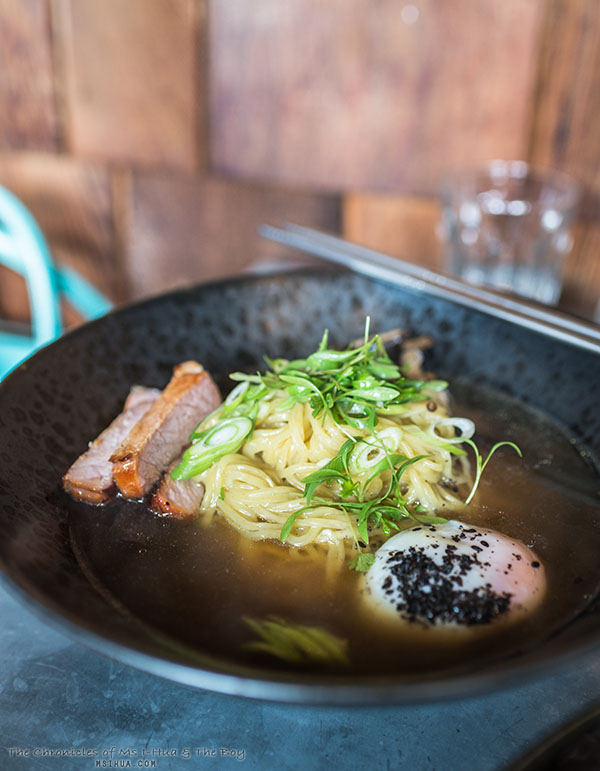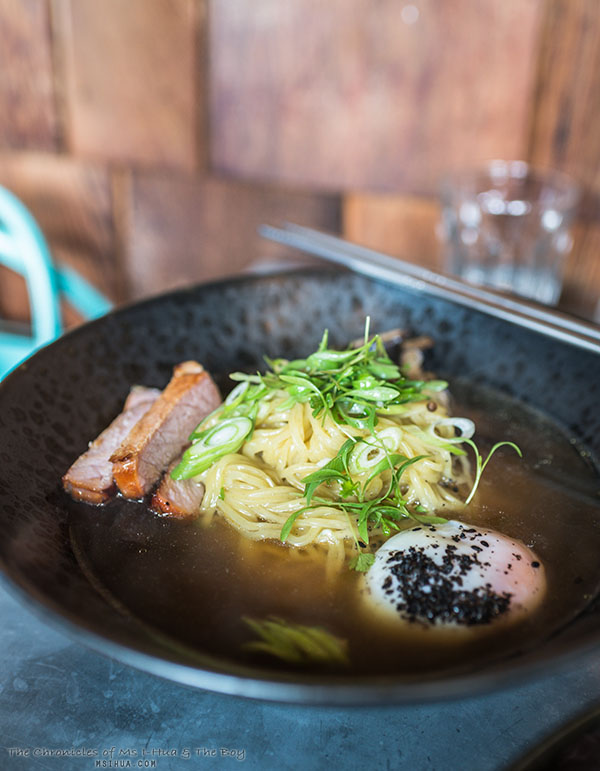 _____________________________________________________________________________________________________________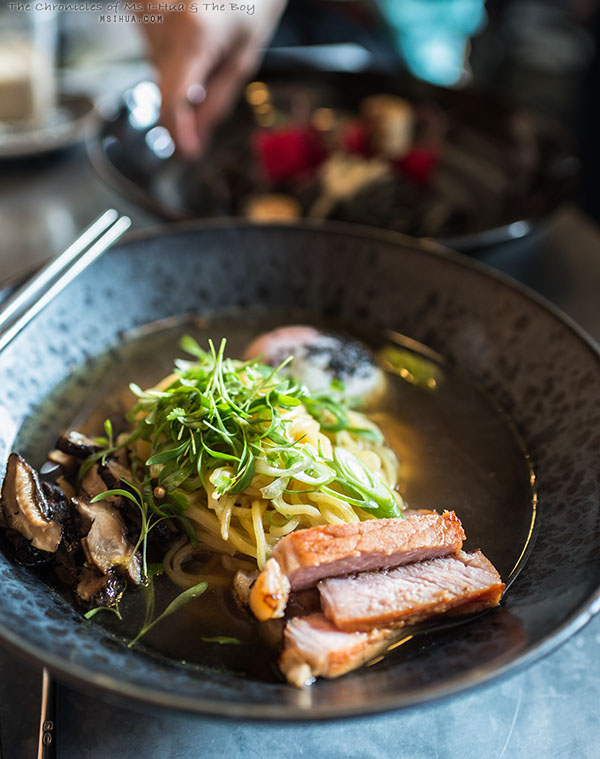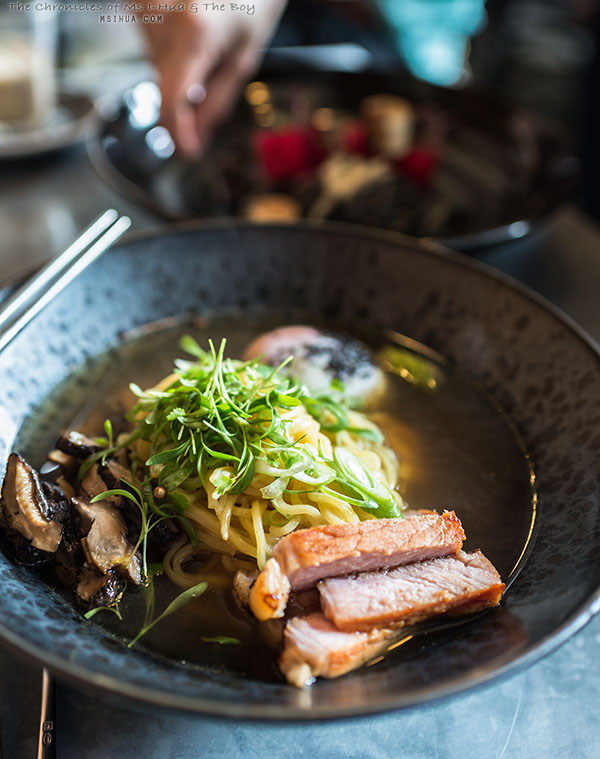 I on the other hand was a genius and ordered the very amazing and delicious Breakfast Ramen complete with 62 degrees Celcius hens egg, bacon, shiitake mushroom, spring onions and bacon dashi $19.
The ramen broth was exactly what I needed and I highly recommend this dish as a great hangover cure. It seemeth to me that when we got up to pay at the counter that everyone else was already on to this and the kitchen was doing a fine job in catering non-stop ramen to its customers!
*Disclaimer: All food ratings & review are purely based on my own experiences and how I feel about the service, food and quality at the time of visit
Food/ Cuisine: Modern Australian & Breakfast/Brunch
Dining Style: Casual Dining
Opening Hours:
Sunday to Monday, 7:00am – 4:00pm
Tuesday to Saturday, 7:00am – late
Address:
Rear 412 Brunswick Street
(Enter from Westgarth Street)
Fitzroy VIC 3065
Tel: (03) 9041 6033
Website: http://www.hammerandtong412.com.au/

Twitter: @HammerandTong

How to get there: