So we return to the third and final instalment of the Taste of Melbourne 2012 event this year.
Once again, thank you to the fabulous team at Hot House Media for the entry tickets as it meant we got to spend more money on the important stuff!! Yayy for indulgent eating and drinking in fabulous surroundings 🙂
With #ToM2012 this year, I couldn't but help give a silent prayer each day we were there to the heavens above to not give us one of Melbourne's unpredictable foul moods.
Looks like I wasn't the only one praying as we were blessed with nothing but blue blue skies!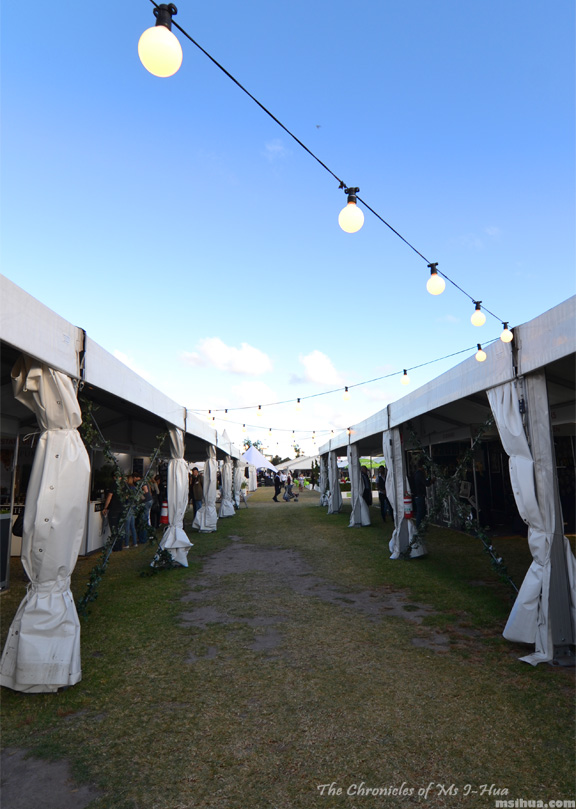 I would strongly advise all future punters to next year's event (if it is still held at Albert Park) to dress smartly for a day out in the field and avoid at all costs heels of any sort with the exception of wedges.
The ground being quite uneven, provided some tricky navigation even for me and I was in sandals! Either that or I'm just bad at walking properly 😛
We saw so much and want to share with you all our experiences. So we've decided to put what we experienced in a gallery for you 🙂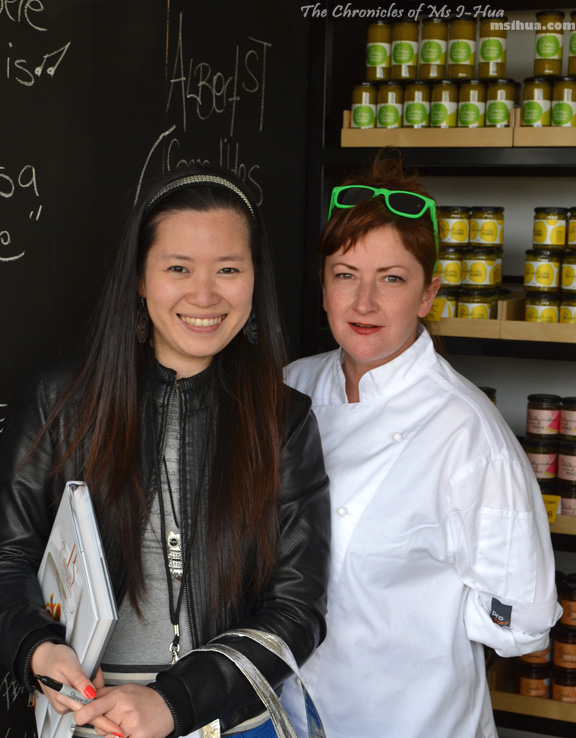 What I do love about ToM events is that most of the head chefs and celebrity chefs who have their restaurants taking part in the event are usually around to sign their cookbooks and take pictures with their 'fans!'.
I use to run after rock stars and pop stars, but now I run after famous chefs! Go me!
Look how happy I am with Ms Sibley (from Albert St Food & Wine)! Ho hum 🙂 Loved her funky cool green glasses as well 🙂
I hope you've enjoyed our visits this year as much as you can from the pictures and previous posts we put up as much as we enjoyed attending and recording down our memories 🙂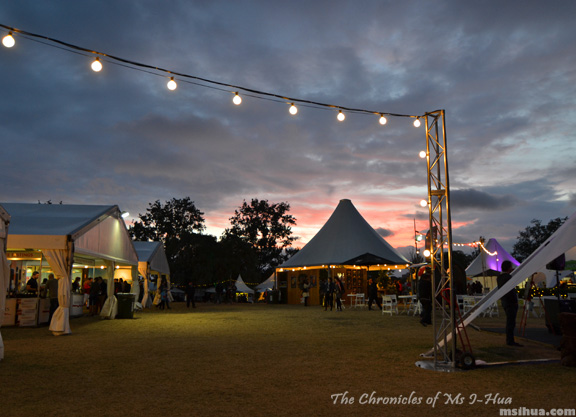 Until next year's Taste of Melbourne 🙂
You certainly have lived up to expectations this year! I can't wait for 2013!
BRING IT ON!
For previous TOM 2012 posts:
Taste of Melbourne Part I (Gala Night and What We Did!)
Taste of Melbourne Part II (What We Ate!)