There are some days when I get an idea in my head and I simply will not rest until the idea has been successfully executed.
There are days when I am so determined to achieve the desired outcome, that I purposefully don blinkers on to achieve what I have to.
It can be for a work project, personal accomplishments or in our kitchen.
The Boy knows that when I've got my focus on, that it is pointless to distract me until I've completed what I set out to achieve.
I don't always achieve what I set out initially, due to constraints, reality and/or practicality, but I'm always happy with the end result.
This is the story of the Blueberry cake which started off as a tart, then transpired to a cheesecake and ended up as a yoghurt cake.
The idea at the time, was simply, "Bake something with blueberries before they go out of season".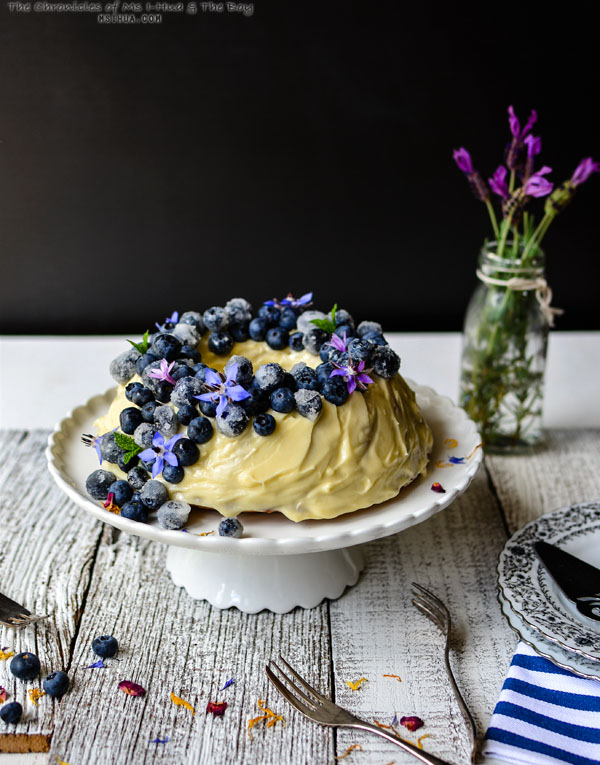 So I did. As you know, I am a great fan of yoghurt cakes and when I ran out of time to bake a cheesecake (I also didn't have the willpower to make one), I fell back on my trusty yoghurt cake recipe.
The addition of the cream cheese frosting satisfied my cravings for the cream cheese bit. All in all, I thought the cake turned out rather pretty 🙂
It kind of reminds me of a ball gown with embroidered crystals running down spectacularly.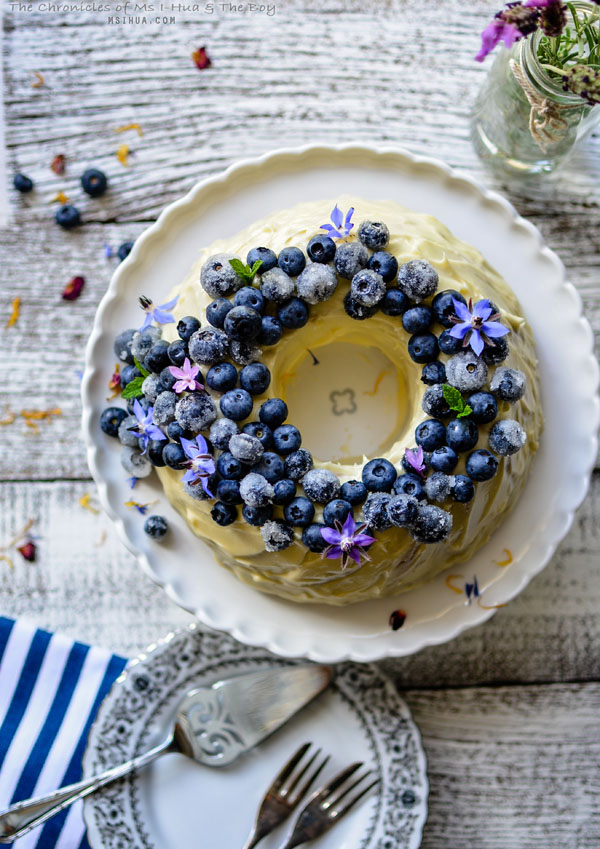 There is three parts to this recipe with none of them complicated. You just need to plan ahead, get yourself organised and be ready for some creativity. So here's the Blueberry Yoghurt Cake with Cream Cheese Frosting and Crystallised Blueberries recipe: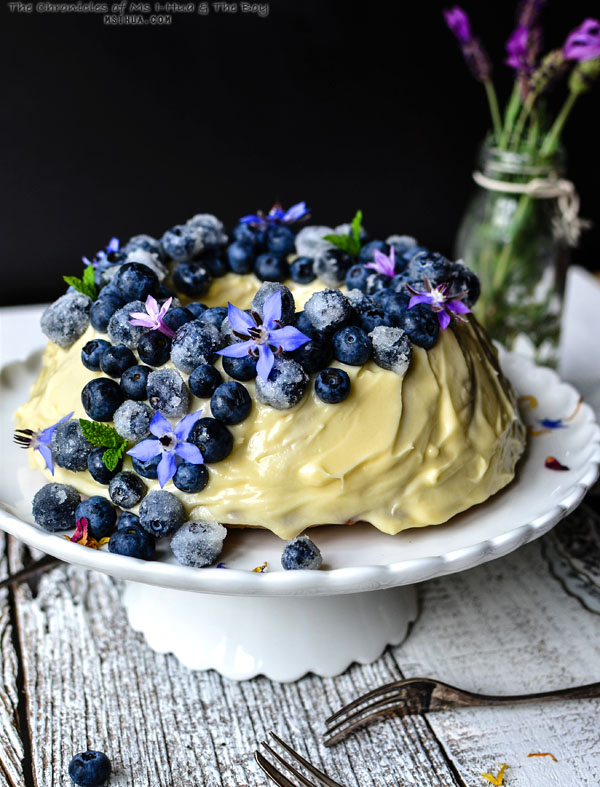 It sounds complicated and that there are many steps, but take it from me, the hardest part of preparing for this cake is the blueberries as they take forever to dip and coat and dry. I am not a woman of patience.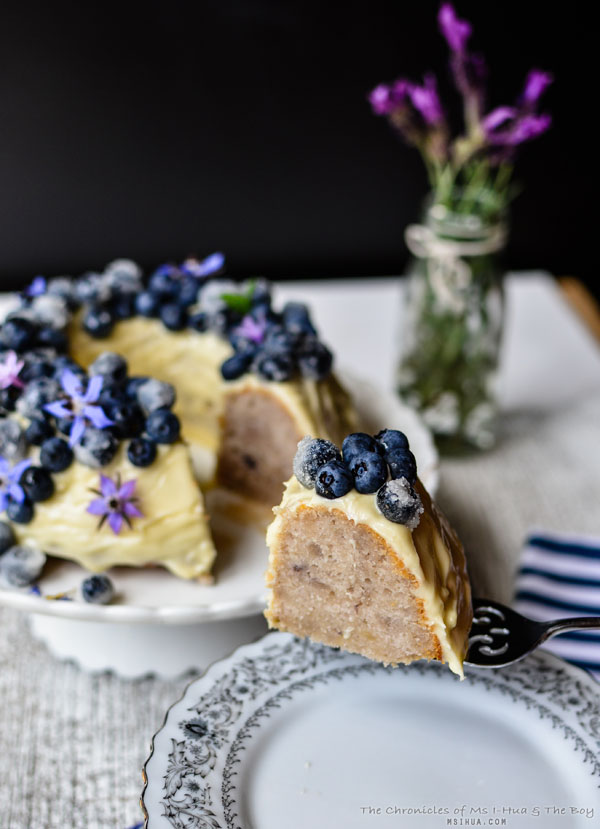 _______________________________________________________________________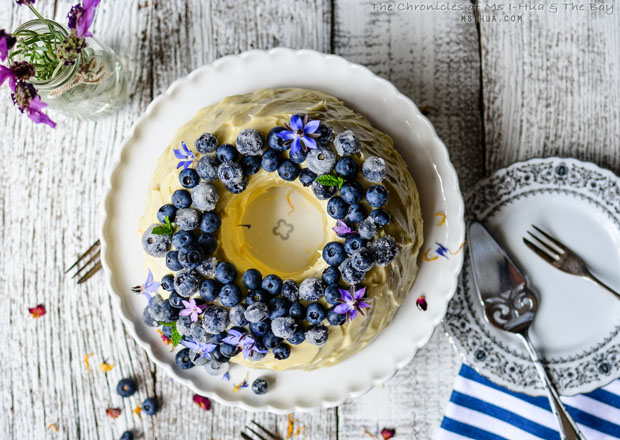 Have you discovered the beauty of crystallising berries? I picked this up from the inspirational Iron Chef Shellie and think it's the best thing since sliced bread! Incidentally, Betty White is older than sliced bread (FACT) 😛