As part of this year's Melbourne Food and Wine Festival, the Melbourne Racing Club team have partnered up with a few notables in the hipster food arena to come together at Caulfield Racecourse in conjunction with its Blue Diamond Stakes Day to host Flavours of Asia Market Festival.
We were lucky enough to be invited for a preview tasting of what the event may entail.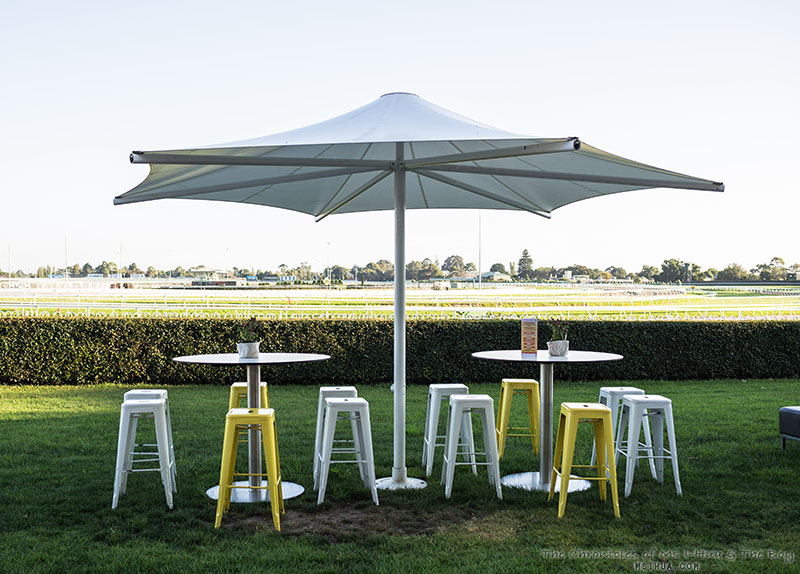 On the night we attended the preview, the weather was beautiful. A perfect summer evening, sunny but not hot. Hopefully, the weather this weekend will prevail and the event will go off without a hitch!
Luckily for all you food lovers who will be attending, the Flavours of Asia Market Festival will take place undercover in a giant tent. So fear not!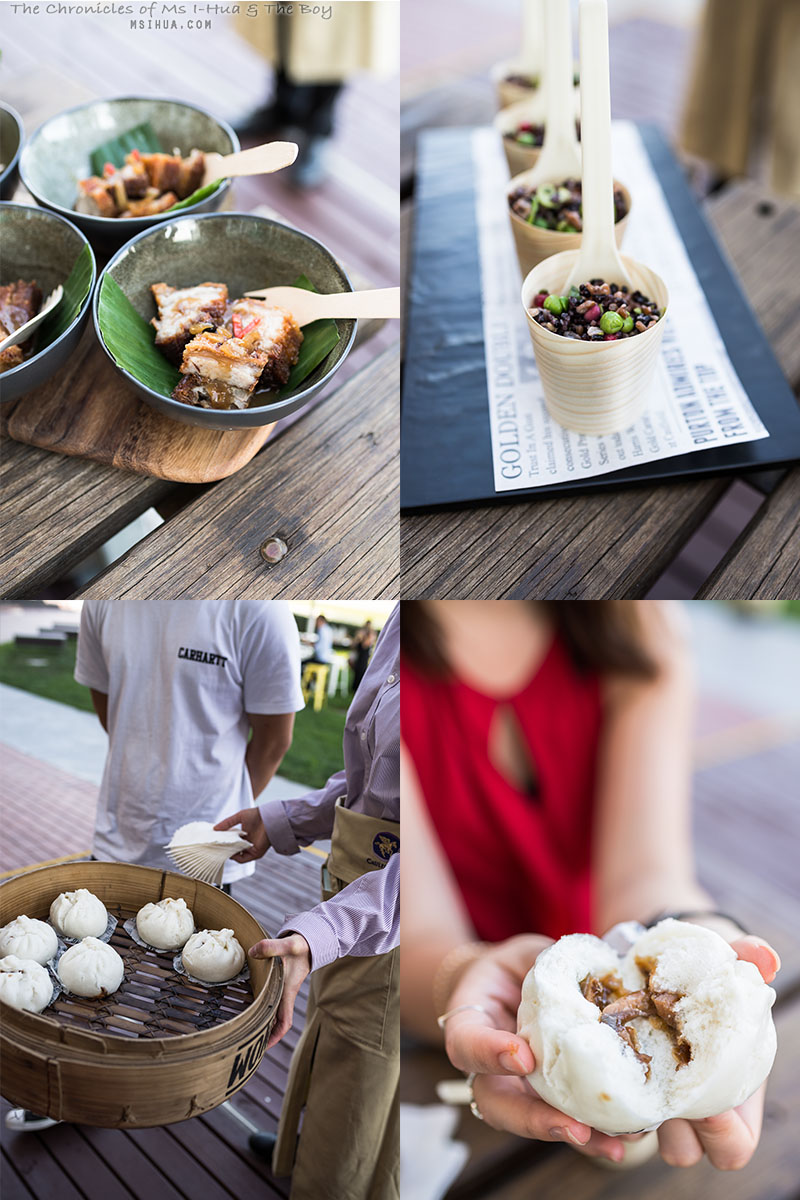 What's in store? With popular names in which you may have come across in the Food Truck or Food Festival realms, are Hammer & Tong, Hoy Pinoy and Wonderbao, you can rest assured that the quality of food on that day will be smashing!
On the preview night, we sampled the following canapés and the Flavours of Asia Market Festival's feature cocktail:
Our favourite canapés that evening went to Hoy Pinoy's slow braised and crispy pork belly with buco (coconut), chilli & yemma sauce. You can't go wrong with a twice cooked pork belly!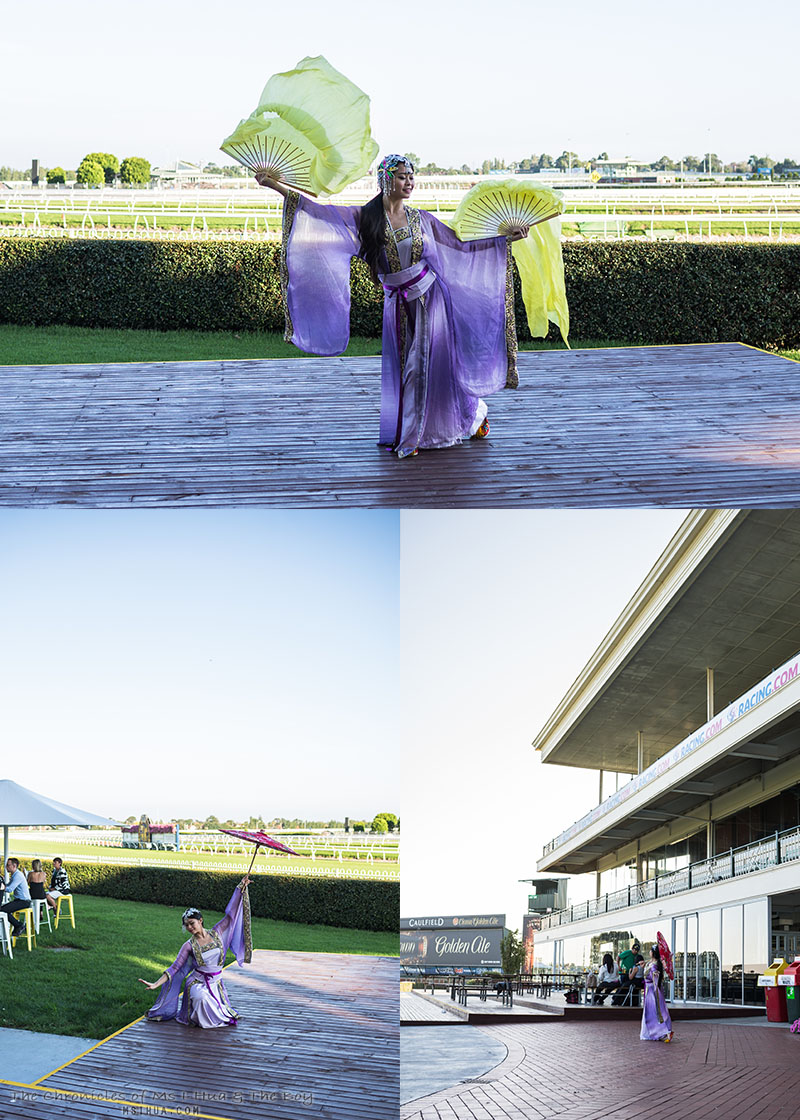 The day of the preview also coincided with the very first day of the Lunar New Year celebration, so it was fun to see that they catered for the event with a traditional oriental dance! I'm not sure how much attention the poor dancer got as we were all much too focused on the food that was being served to us.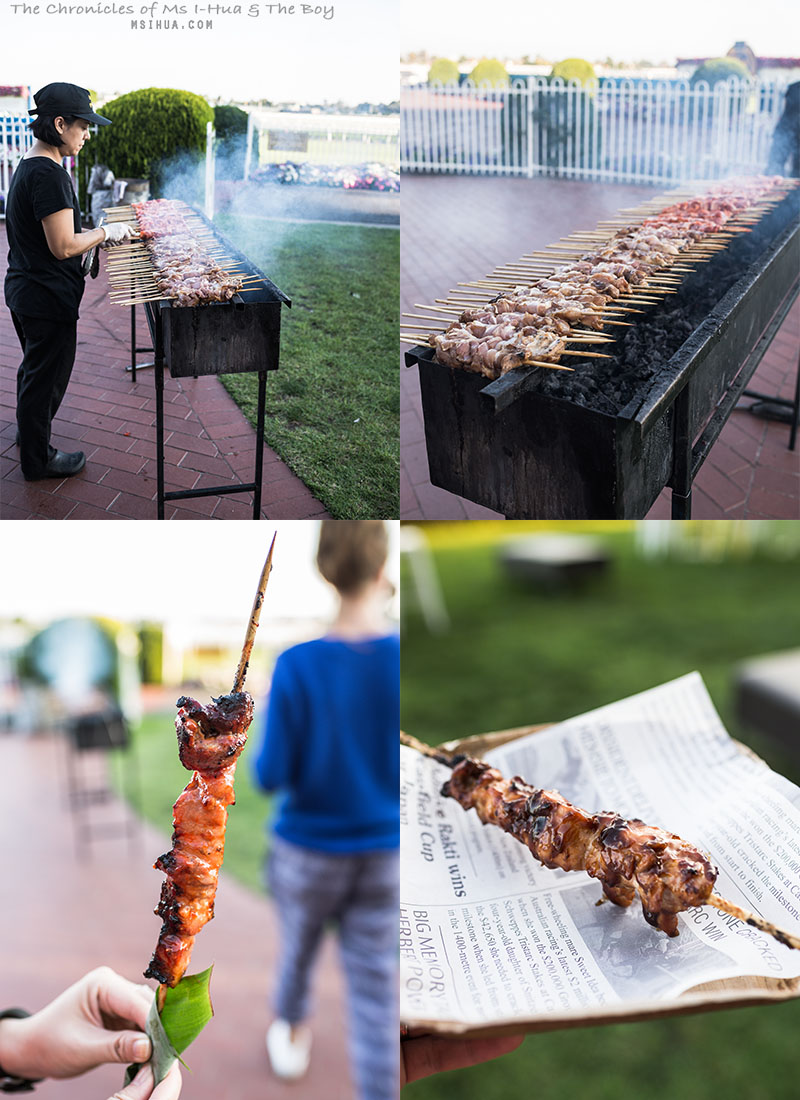 The excitement didn't end there. When the wind changed direction, we suddenly noticed the smell of the barbecue going. As we looked on further down the track, we noticed lots of meat on a stick. As if we were being pulled by puppet strings, we got up and were led by our noses towards the heavenly smells drifting our way.
Laurice Fajardo, head chef of Hoy Pinoy definitely knew how to work up the crowd with her magnificent skewer attraction. She informed us that there were two types of meat on a stick.
The Inihaw na Baboy (pork belly skewers in banana ketchup glaze) and Inihaw na Manok (chicken skewers in traditional soy glaze). Oh my god! These are so good!
As I never make it in time to visit the Queen Victoria Night Markets, I was extremely excited to try Hoy Pinoy's famed skewers. They definitely did not disappoint! We are definitely returning for these babies.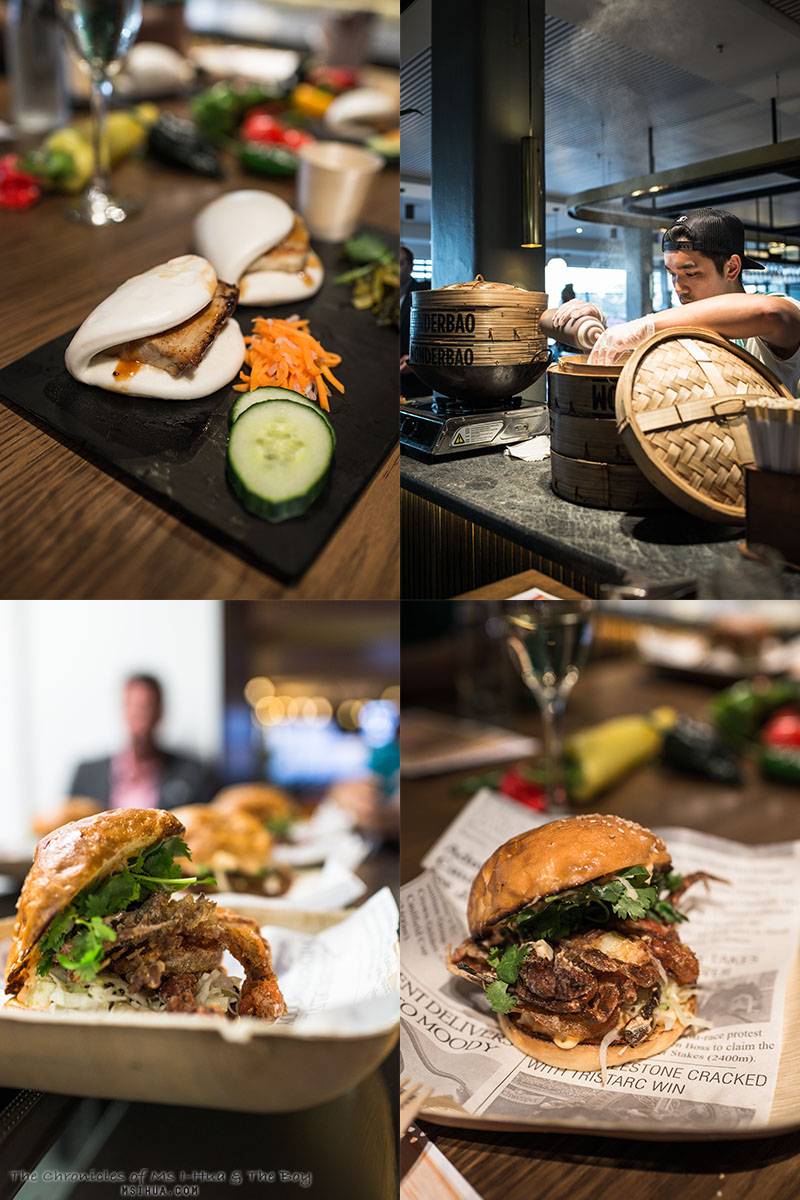 Just when we thought we were at the end of the tasting menu, we were brought into the fold of the Medallion Bar.
Inside, were taken through an interactive, make-your-own-bao session with Andrew Wong fom Wonderbao. We got to try the famous Braised Pork Belly Gua Bao with pickled mustard, coriander and crushed peanuts as well as the Fried Silky Tofu Gua Bao.
After stuffing our faces silly with more pork belly, we were then introduced to Andrew and Simon Ward of Hammer & Tong who cooked us each their famous Soft Shell Crab Burger. So so so delicious!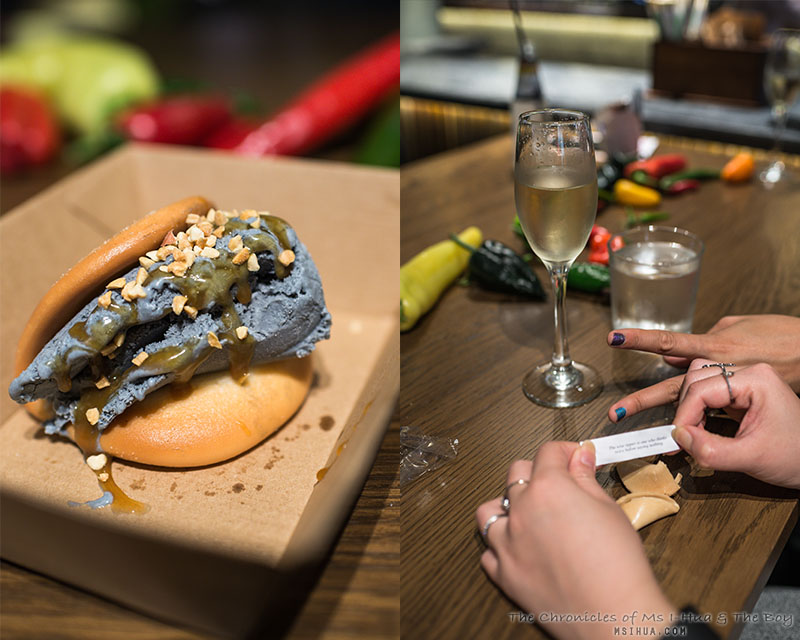 But wait! There was still the matter of dessert! We finished off with Wonderbao's Ice-cream Gua Bao by Cream Supreme. Surprisingly, super yum!
We were also each given a fortune cookie. When I opened mine, it read "Unfortunately, your fortune is found in another cookie".
So Azzie and I promptly took The Boy's cookie and broke it (what pun?). I can't remember what it said, but it was something pretty lame. Ahhh… fortune cookies and Christmas crackers, they never fail to amuse!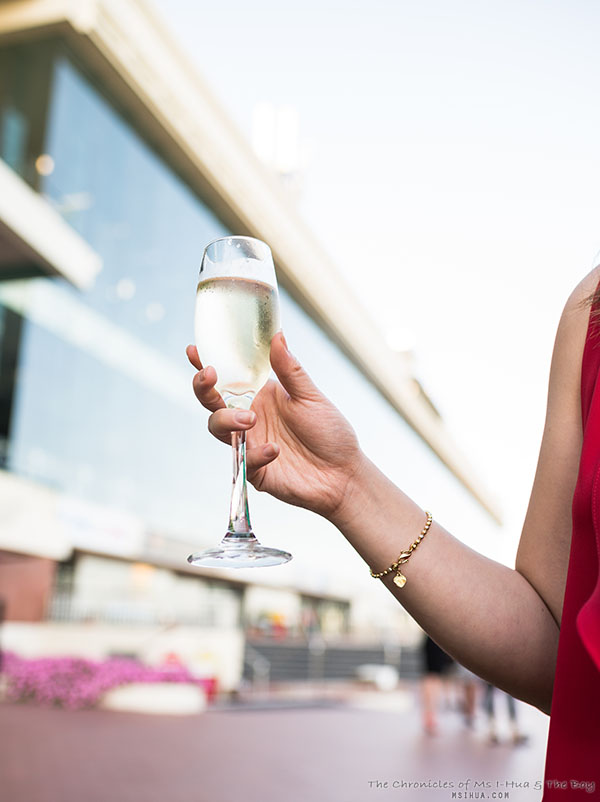 Details:
Ticket Pricing for the Blue Diamond Stakes Day (includes entry fee to the Flavours of Asia Market Festival)
Racecourse general admission, food and beverages available for purchase $20 per person
Concession Racecourse Admission $10
Children under 14 Free
Time: 12:00pm – 5:30pm
Address:
Caulfield Racecourse
Station Street
Caulfield East VIC 3145
For more information, visit:
[Ms I-Hua and The Boy attended the Flavours of Asia Market Festival as guests of Melbourne Racing Club and Haystac]