Now everyone should by now, know that I'm not prone to saying no to a friendly tipple every now and again.
So much so when it's vodka. Vodka and I are really good friends, she even nick-named me Nadia as an inside joke *hur hur*.
So when we were invited to a Taste by Appointment by Grey Goose, I couldn't very well say no! Matched with the fact that it was in conjunction with Saint Crispin, even The Boy was excited. I was doubly excited as it meant I got twice as much to drink.
I swear, I don't have a drinking problem *wink*.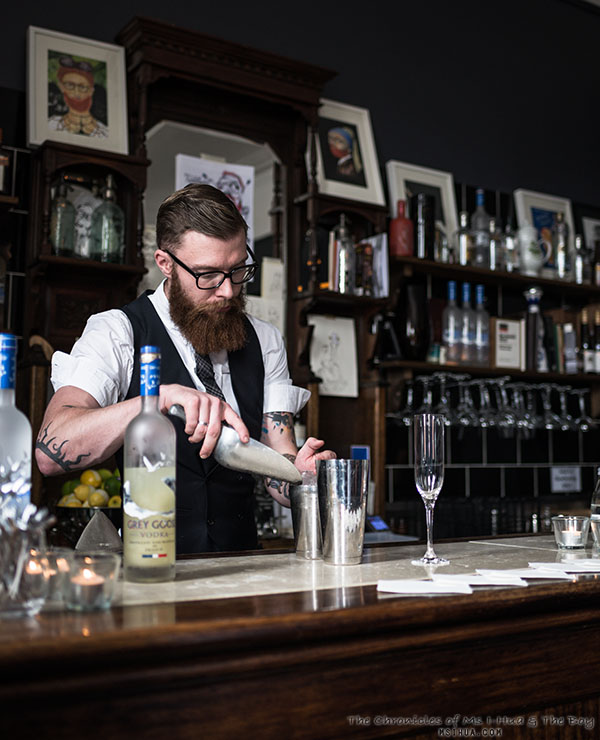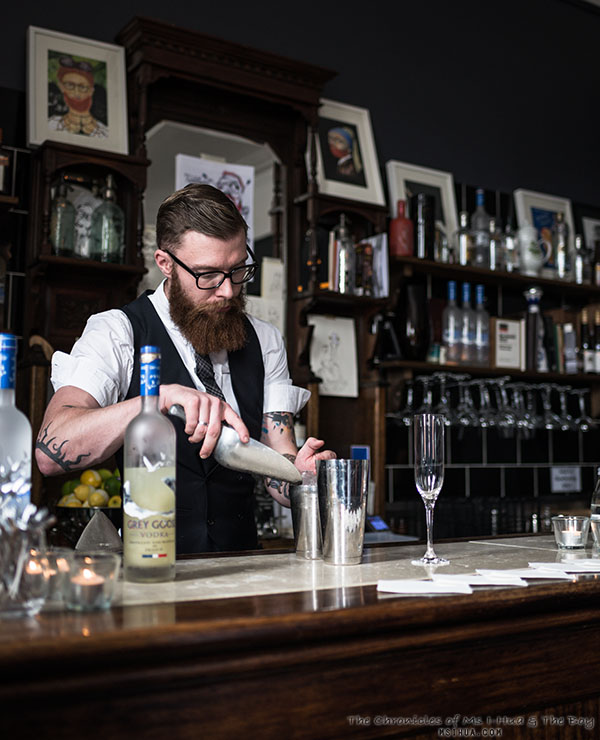 The Taste by Appointment event is an exclusive seasonal event hosted by Grey Goose at Saint Crispin in Melbourne.
The whole event is around a taste and sensory experience partnered with a cocktail dining menu focussed on seasonal produce.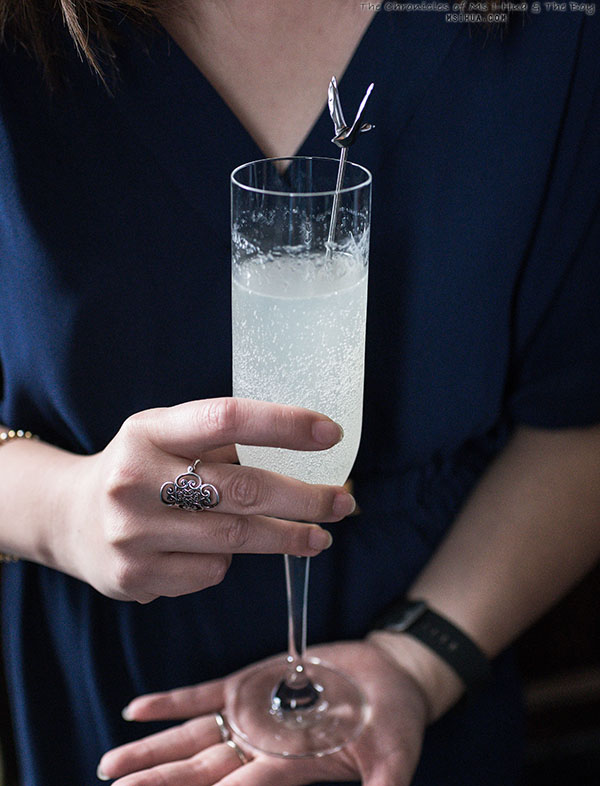 As we arrived at Saint Crispin, we were brought up the windiest and narrowest set of staircase I've encountered in heels. Ladies beware!
Upon reaching the top floor, we were greeted with smiles and another short walk to a hidden bar at the back (or front) of the restaurant. Our bartender for the evening delivered several glasses of the Grey Goose Le Fizz which were tremendously enjoyable. Later on in the evening, I would discover why I loved it so much!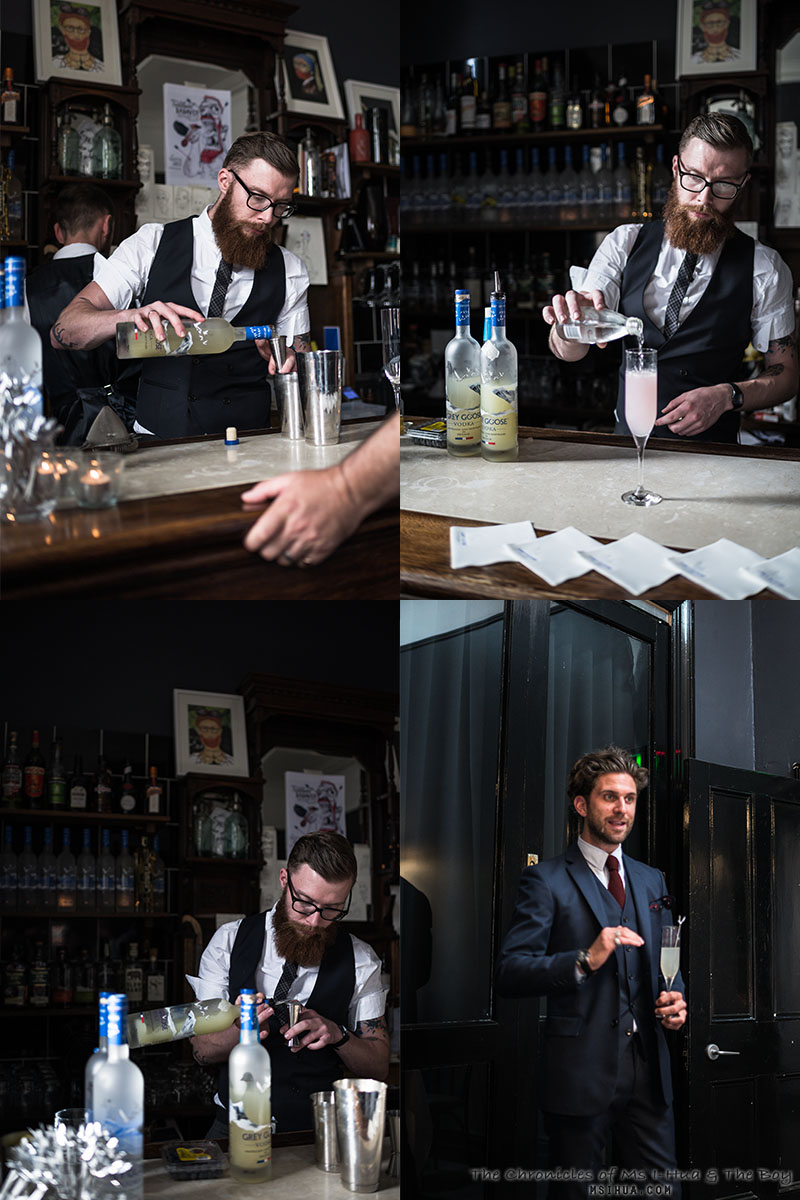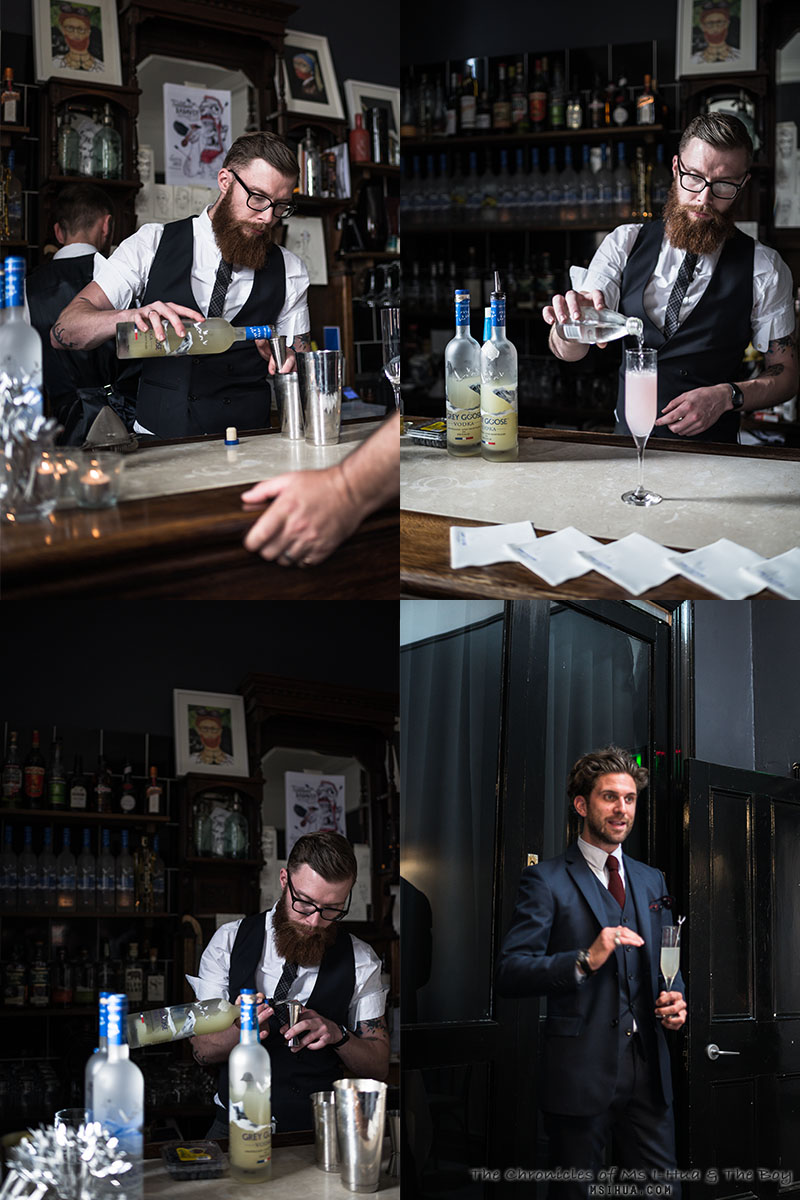 Our bartender, cheeky sort of fellow he was, decided to put on a show and showcased his skills when he noticed Maz and I taking photos of him. We couldn't help but point out (as if he had never heard it before) that he bore a strong resemblance to the portrait directly above him!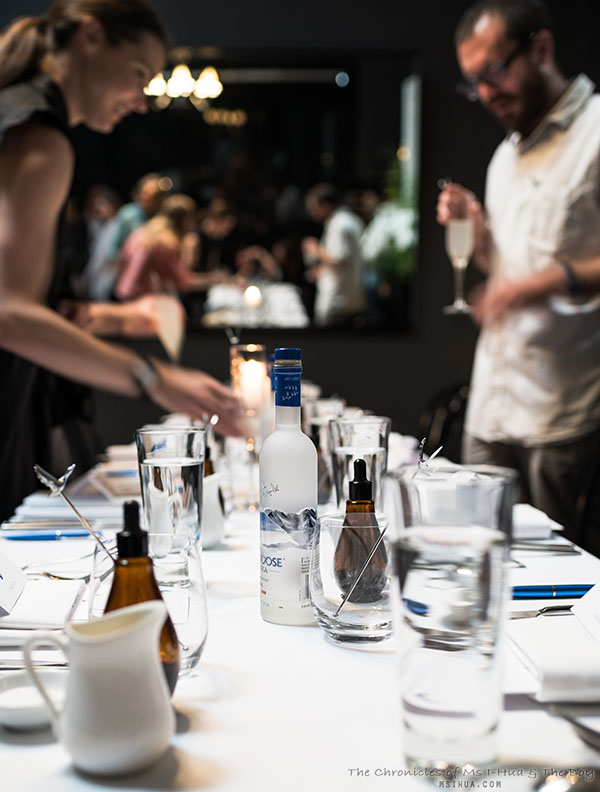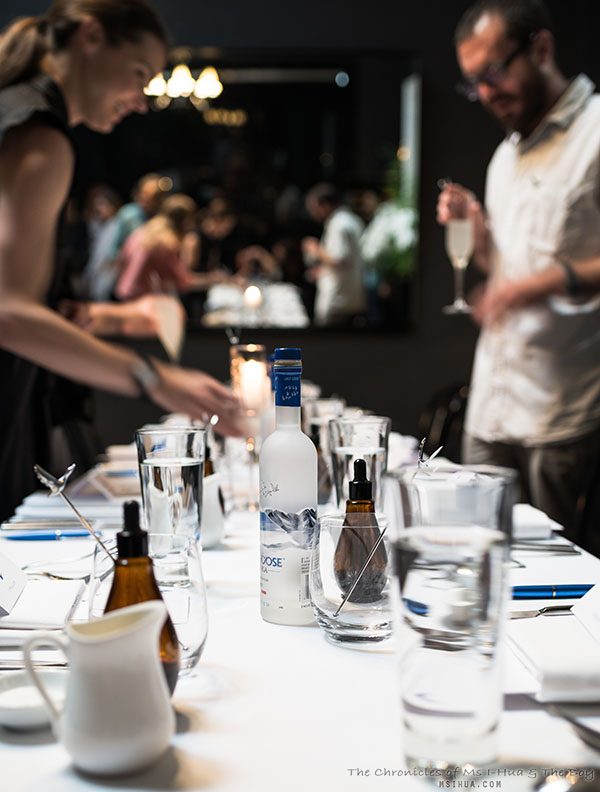 All too soon, after two, or was it three, glasses, we were brought into the private dining room area. Laid out for all our merriment, were bottles of mini Grey Goose, jugs, glasses and bitters.
Having been involved in other Bacardi brand events before, I clapped my hands in glee when I realised that we would be playing with alcohol!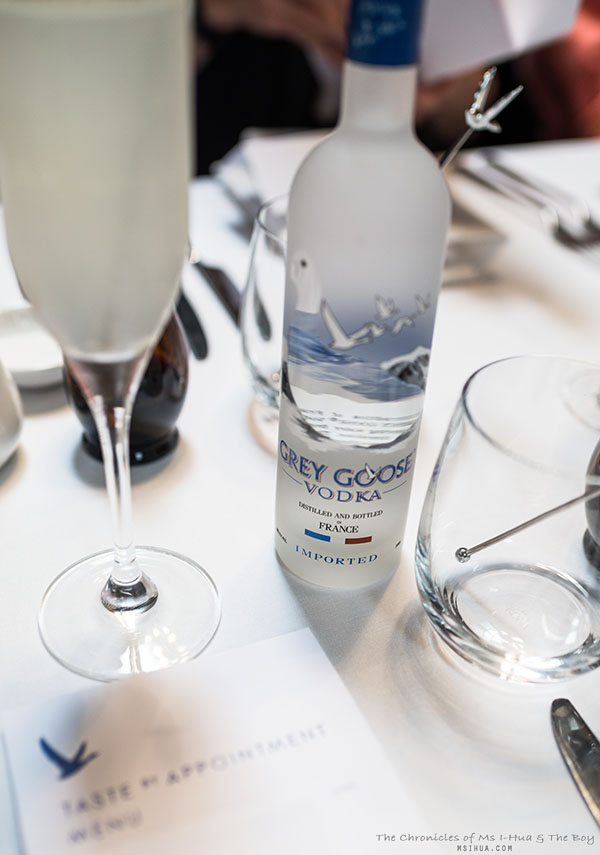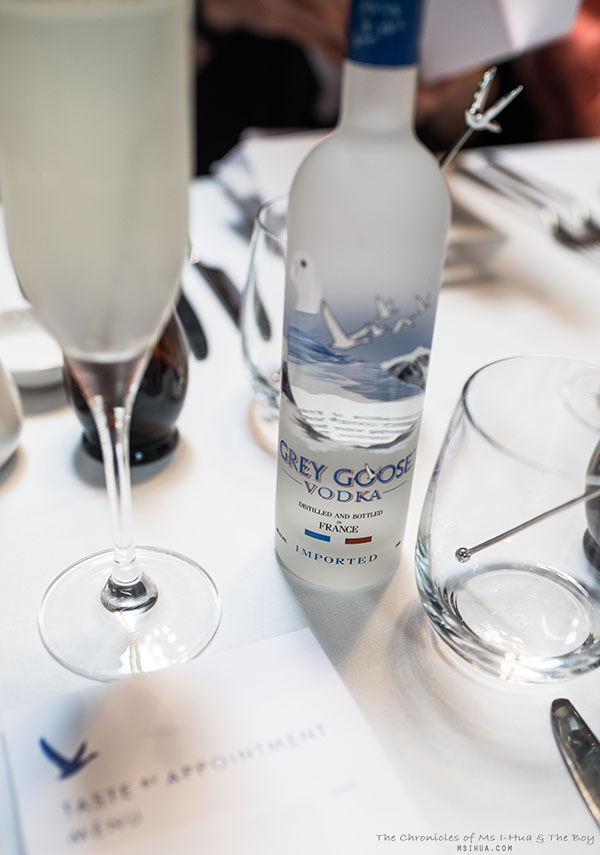 Our host for that evening, would be none other than Grey Goose's Ambassador, Andy Wren. Andy took us on an educational vodka journey throughout the night.
As any good ambassador should, Andy explained to the group why Grey Goose vodka is the world's best tasting vodka (as awarded in 1998 by the Beverage Testing Institute).
The secret lies in two parts. Firstly, the source of its EU Protected spring waters which is filtered through Champagne limestone. The second is from its superior-bread quality wheat used in the fermentation process.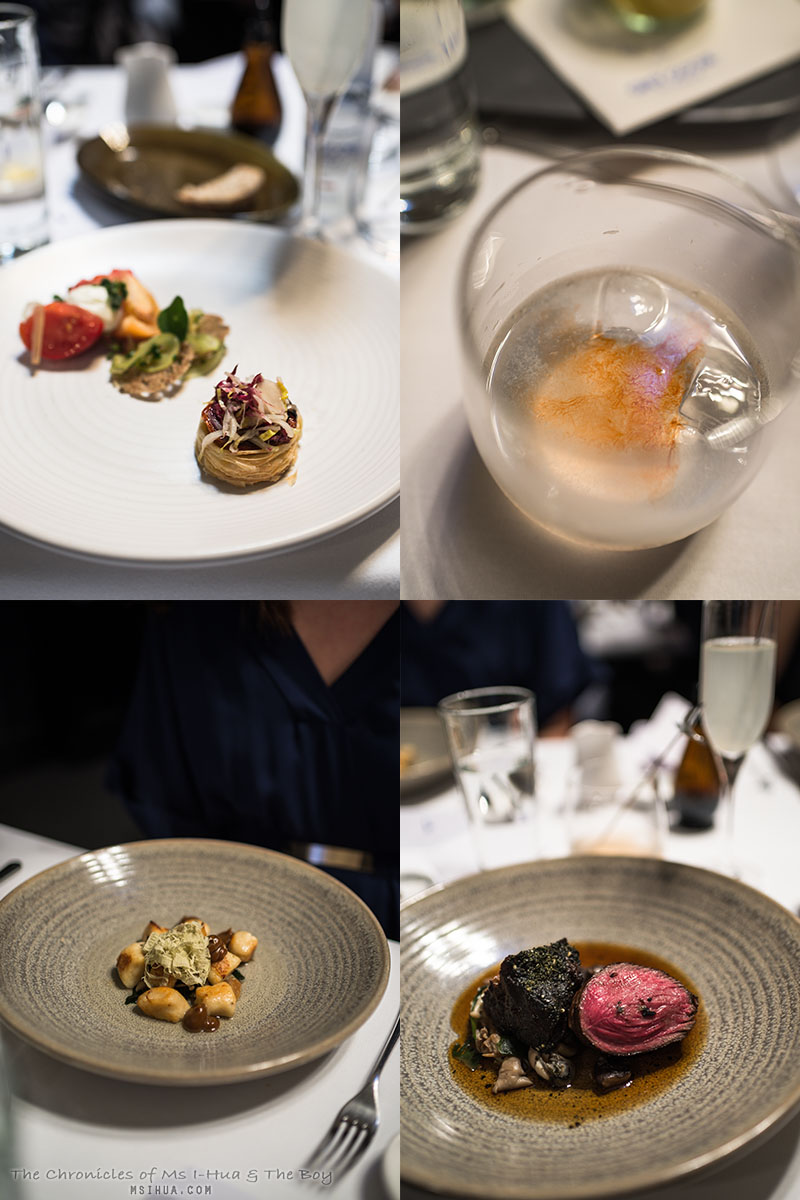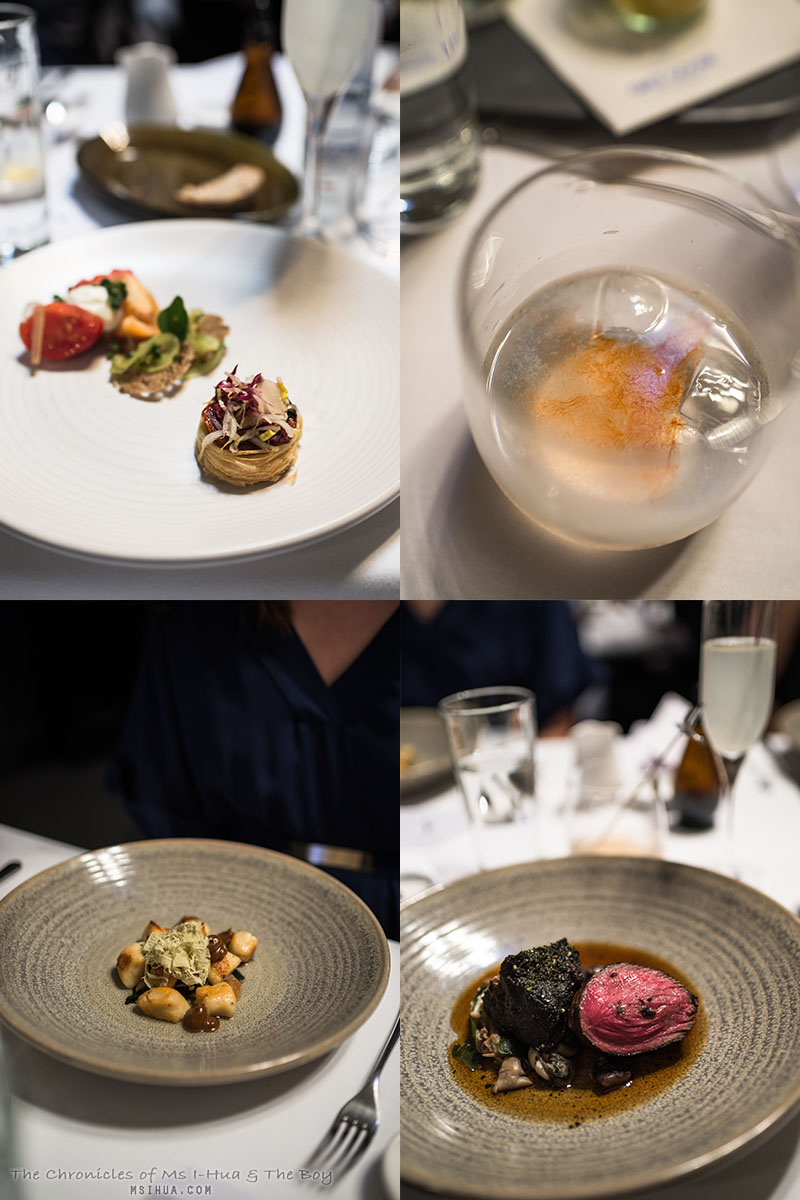 [Amuse Bouche: Tomato Plate of Sweet (Joe Grbac's home grown tomato and watermelon salad with strawberries); Sour (Under-ripe green tomato dressed with a lime and tomato consommé vinaigrette); and Bitter (Bitter tart of tomato with a salad of shaved radicchio and endive).
Main Course: Vegetarian option (Roasted parmesan consommé and gnocchi, fricassee of cultivated mushrooms with miso eggplant puree); and Meat option (Wagyu beef fillet and cheek, soy and roasted onion consommé, wakame and mushroom fricassee with Pacific Oyster and sesame seed crunch)]
For our first course, we were presented with an Amuse Bouche of Tomato plate. Before we could raise a forkful to our mouths, Andy harkened us to pause and reflect on the three sensory flavours of Sweet, Sour and Bitter and why these were so important to us through our evolution.
Sweet, a taste that reminded us of our mother's milk. Sour, a safety against things going off or poisonous. Bitter, also a protection against poison.
With this in mind, we were let loose with the alcoholic condiments on our table on making our own Grey Goose Le Fizz. With the tables divided strongly on sweet and sour, it wasn't too hard for me to choose the sour option. Then it clicked. That's why I loved the Le Fizz so much!
For our mains, our minds were completely blown with the Umami matched vodka cocktail.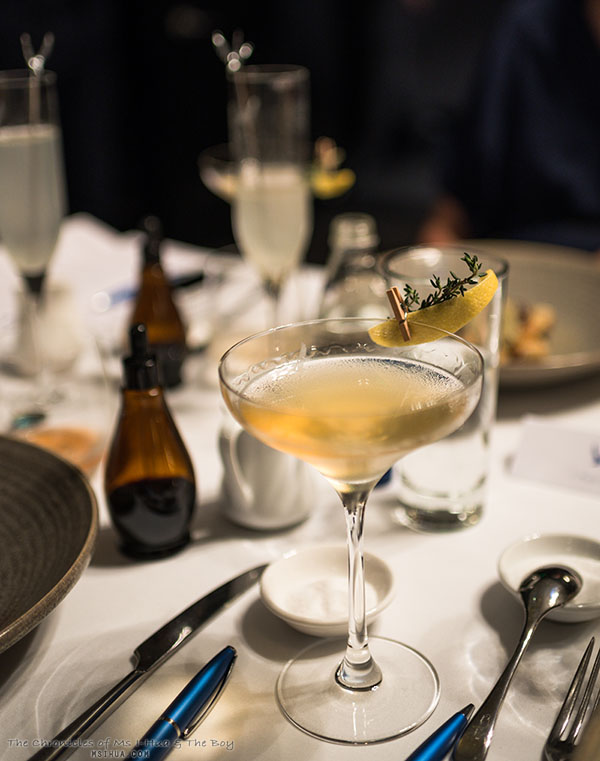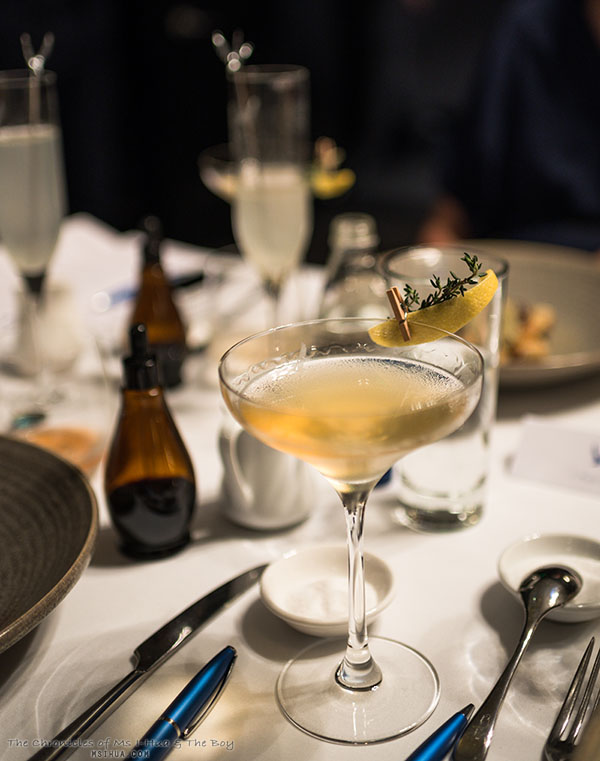 Whilst my vegetarian main was paired with the Grey Goose Beurre Brulee (vodka with burnt butter, cherry tomato and carrot medley with Noily Prat stirred with a dash of thyme and lemon peel vinegar), everyone else enjoying their Wagyu beef was paired with the Grey Goose Umami Poulet.
The what? Yes! The only difference with mine and theirs was the use of roast chicken stock! And it was amazing! I can't even describe it. It was the ultimate savoury cocktail for me.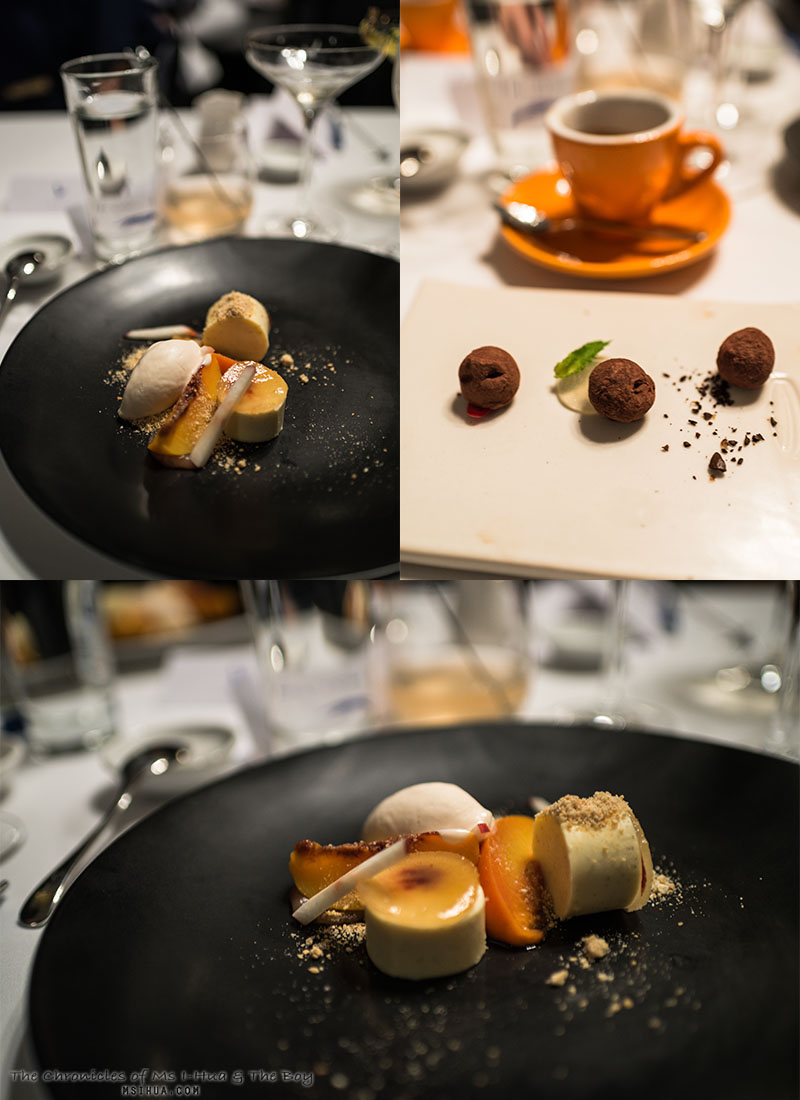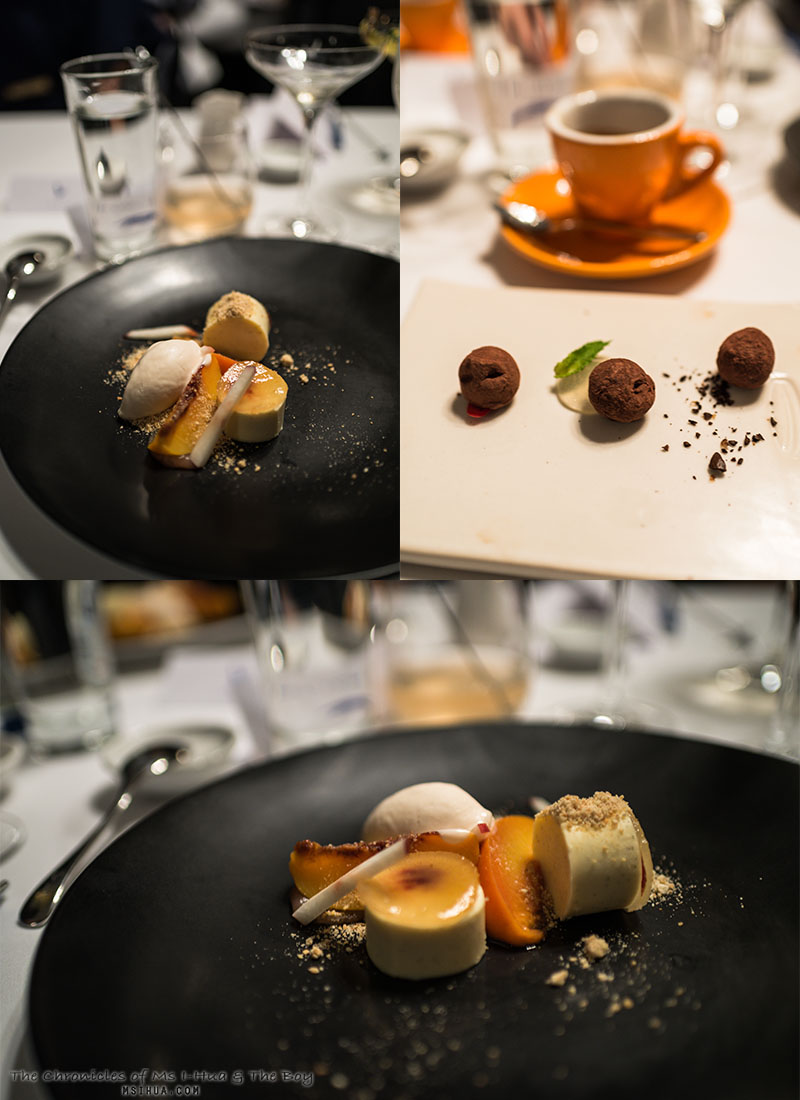 For dessert, we were served a White and Yellow Stone Fruit, Vanilla Panna Cotta, Oat and Almond Praline served with warm peach tea.
For the cocktail element, we were paired with the Grey Goose la Poire (vodka with a crisp smooth taste and the freshness of an Anjou pear). Another very delicious drink.
Some of the naughtier guests at the table spiked their peach tea with more vodka and those that sampled this said it was very good as well!
Whilst we were embarking on our dessert expedition, Andy explained to us about the three T's of Texture, Temperature and Trigeminal (face sensation).
This was explained further with the petit fours that were dropped off in front of us. Trigeminal chocolates of coffee, mint and chilli. The trigeminal nerve is responsible for sensations in the face and mouth as well as motor functions relating to biting and chewing.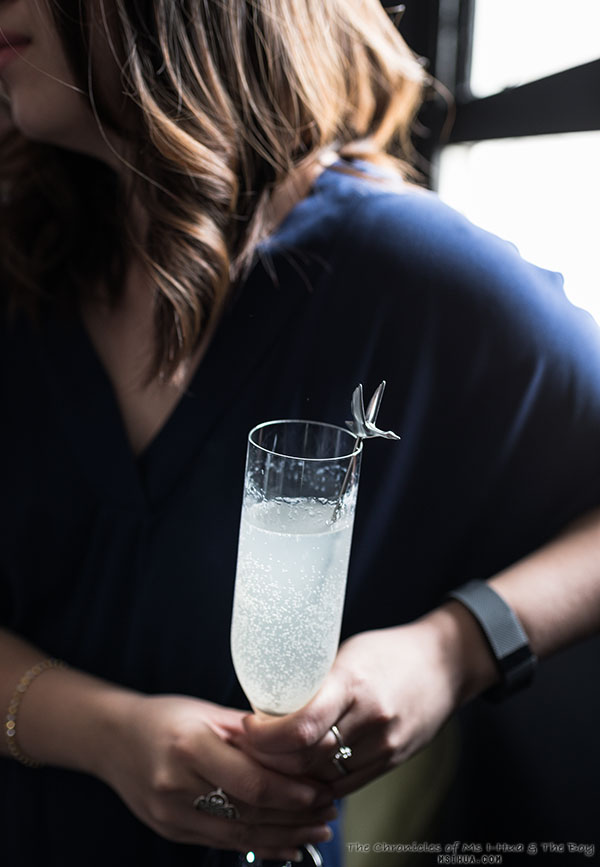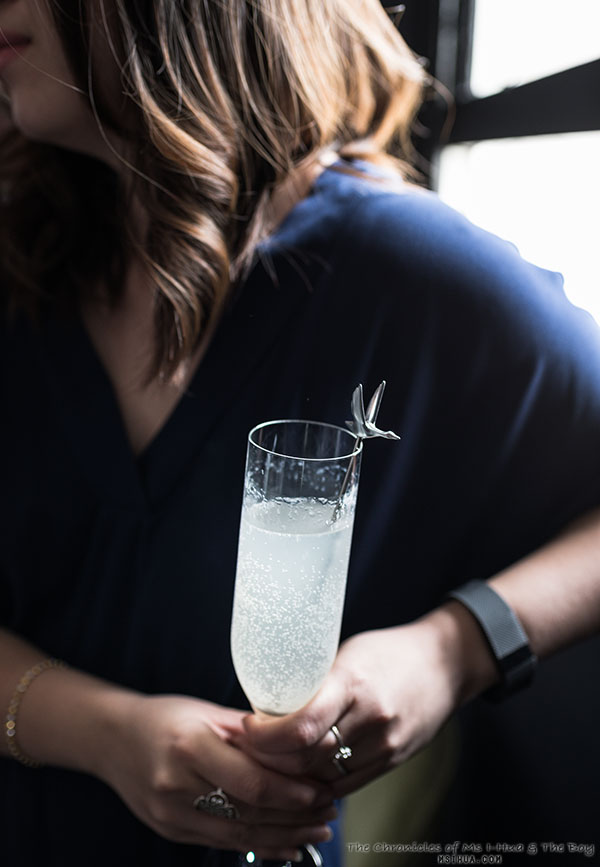 It was such a fun night. We really enjoyed ourselves learning more about food and drinks, in particular with vodka. My biggest take away from this was the sensory aspect of tastes and ingredients and how they can all be manipulated to provide a certain sensation to ones palates and nerves.
[Ms I-Hua and The Boy attended Taste by Appointment as guests of Grey Goose vodka. Special shout out to Abbey and the Saint Crispin kitchen!]