When news went out in the foodiesphere that a new cafe was opening up its doors in South Melbourne, everyone was all aflutter.
Anticipation was so high it hit the roof. The launch day of The Kettle Black kept being pushed back due to the unfinished work by tradesmen. However, once it opened, it seemed that everyone that was in Melbourne was there.
Queues and wait time of more than 1.5 hours seem to be the norm.
Silly us, trying at 11am on a weekend, we were told that we wouldn't get a table for at least another hour and a half. Not wanting to waste so much of our precious weekend hours, the Boy and I ducked out to Tall Timber for a magnificent breakfast (wait time there was 30 minutes).
The next time we tried, we went at 8am on a Sunday and magnificently, no one in Melbourne seemed to be awake, apart from the random families here and there. Certainly no young hipster crowd with sleep still in their eyes.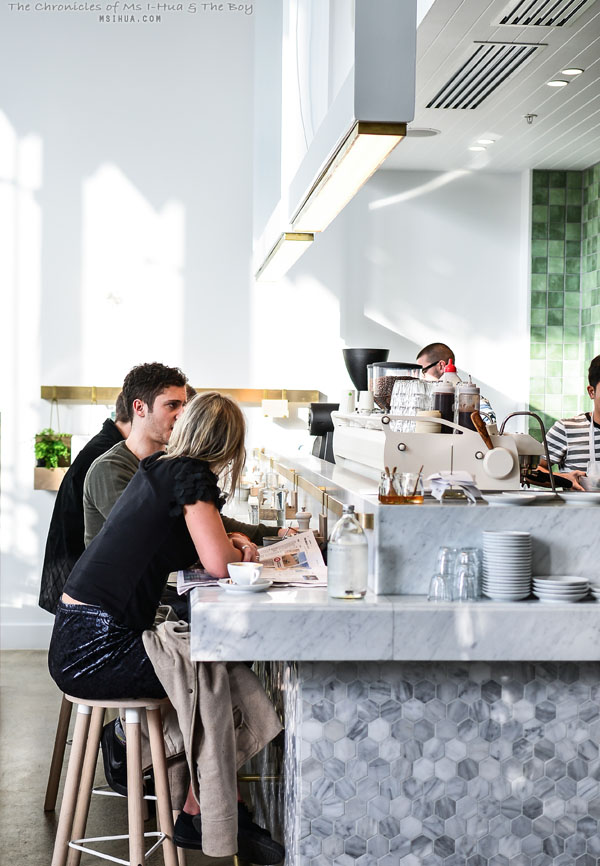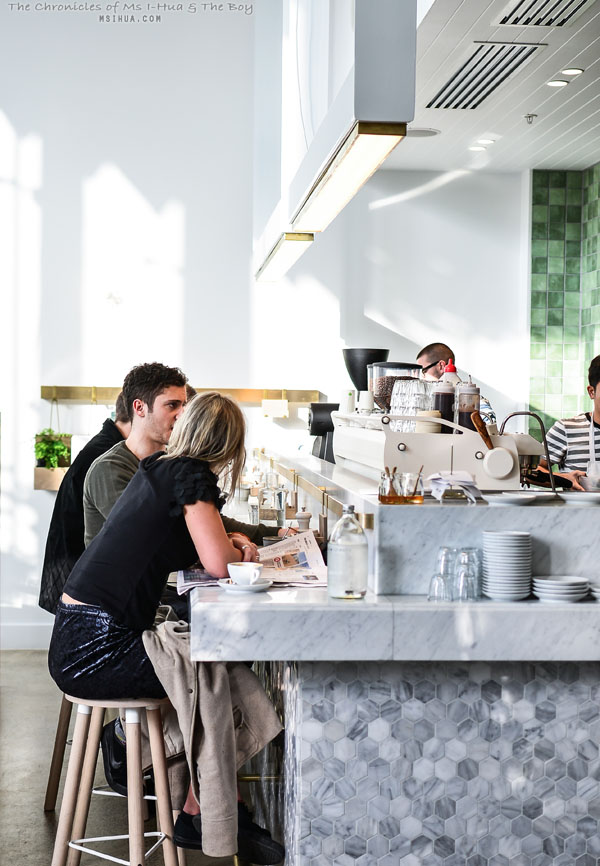 So was it worth the hype, anticipation and wait time? Or better yet, why the hype?
The Kettle Black is a brainchild of an exciting mix of individuals (Top Paddock's Tim James (and formerly Two Birds One Stone) and Nathan Toleman; Ben Clark and Diamond Rozakeas, Chef Jesse McTavish, and Barista Sam King formerly from Seven Seeds and De Clieu) and it's no wonder there's such a big hype surrounding it.
Firstly, let us take you through what we loved about Kettle Black.
We loved their magnificent transformation of an old derelict heritage bungalow into this bright, airy, happy cafe. The high ceilings matched with the high windows in the main building was to die for.
I particularly loved the layout of the coffee bar, the minimalist decoration of it all.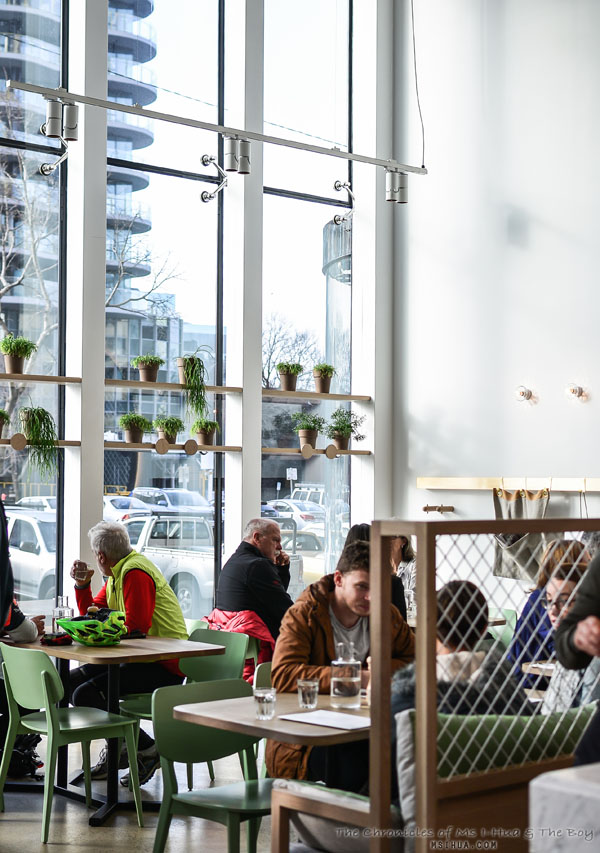 The cafe is split into two parts, the high ceiling and bright airy space where most 80% of the seating area is, and a homier, cosier room with communal tables and booths. I loved them both as they were quite different in design.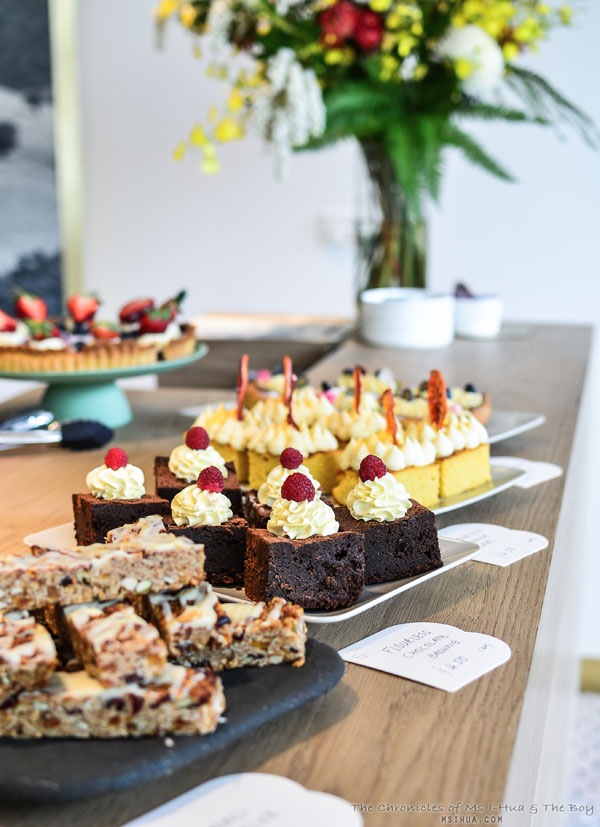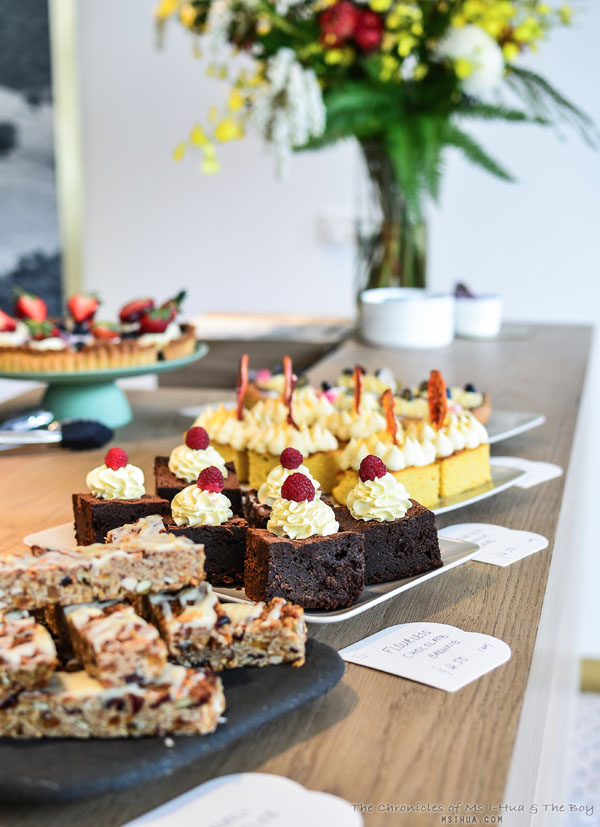 What's there not to love about a counter with a variety of cakes, donuts and tarts on display? Get your Doughboy Donut here if you are craving a fix.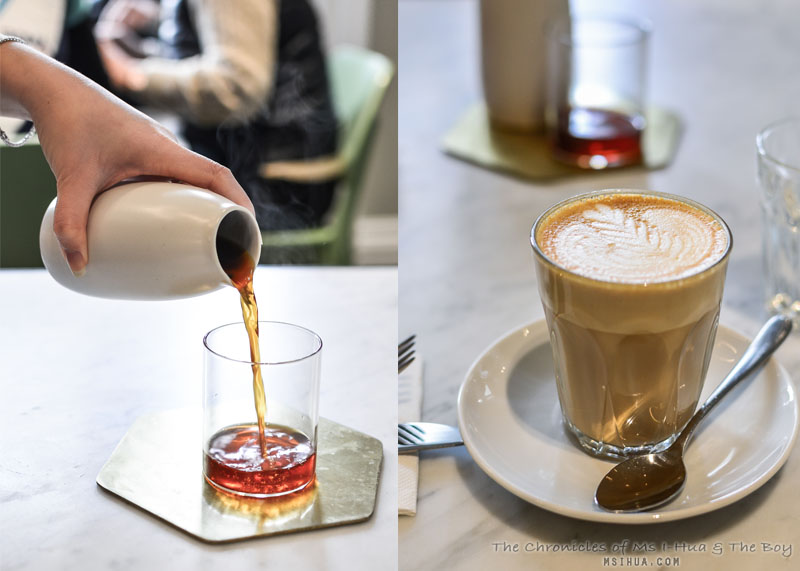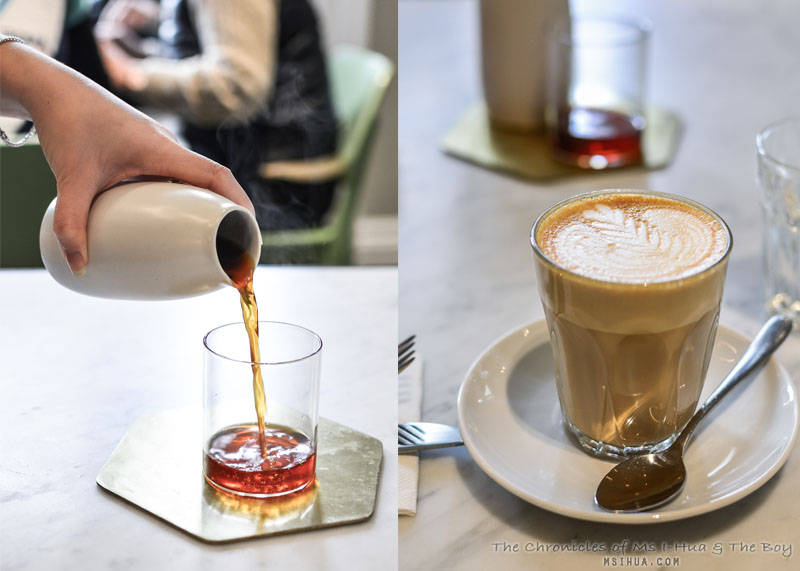 Now on to the meatier parts of the visit.
I had a lovely filtered coffee Market Lane whilst The Boy had a latte from 5 Senses.
The Kettle Black uses coffee from Market Lane, Small Batch and 5 Senses, so you can be guaranteed a cup of good coffee whatever you order. Especially if Sam King had a hand in it.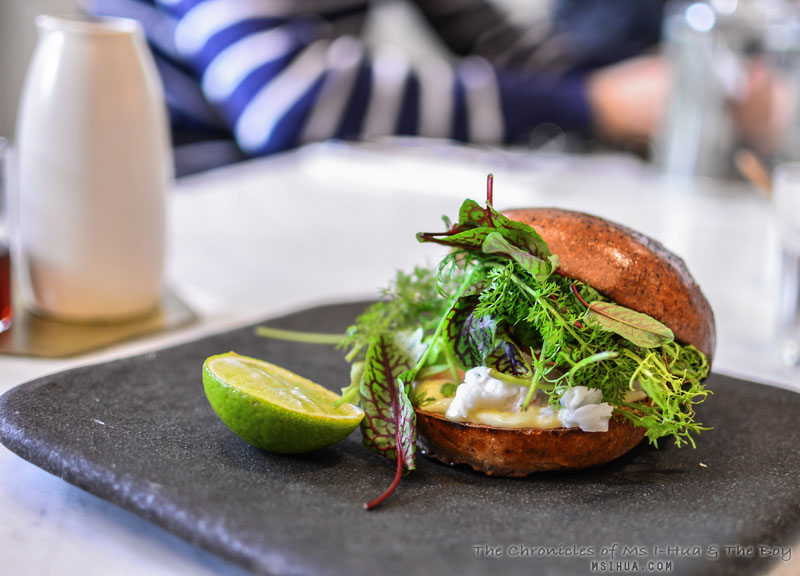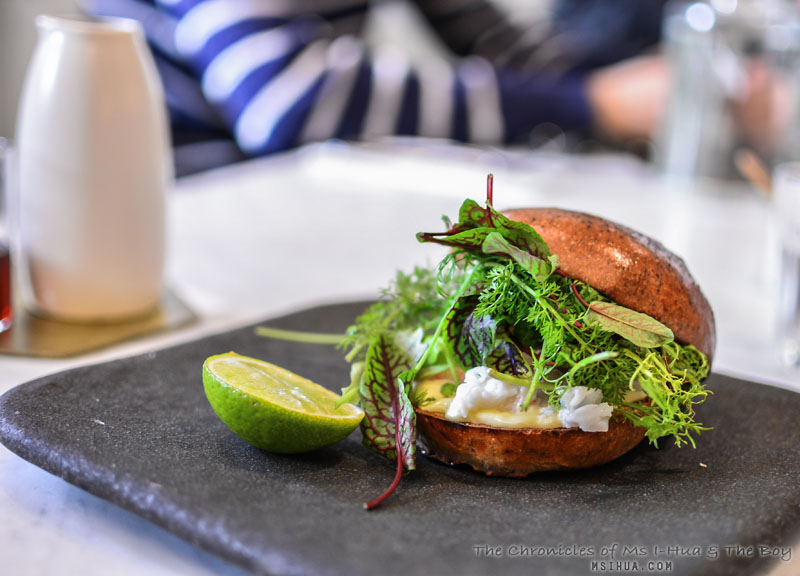 When I noted on the menu that there was a King Island Crayfish in an Ash Roll with Native Coastal Spinach served with Lime and Yuzu Mayonnaise ($21.00), I knew I had to order it. If it was anything like their sister branch, Top Paddock's, Soft Shell Fresh QLD Mud Crab Roll, I knew I was in for a winner.
When the dish finally did arrive, I was very pleased with how tasty it was. Certainly a much bigger portion (for the price) than what you would have gotten at Supernormal!
Was it tasty? It sure was.
Did the use of an Ash Roll in lieu of a normal brioche taste any different? I couldn't really tell to be honest.
The roll probably is at the perfect size for those wanting an indulgent light breakfast.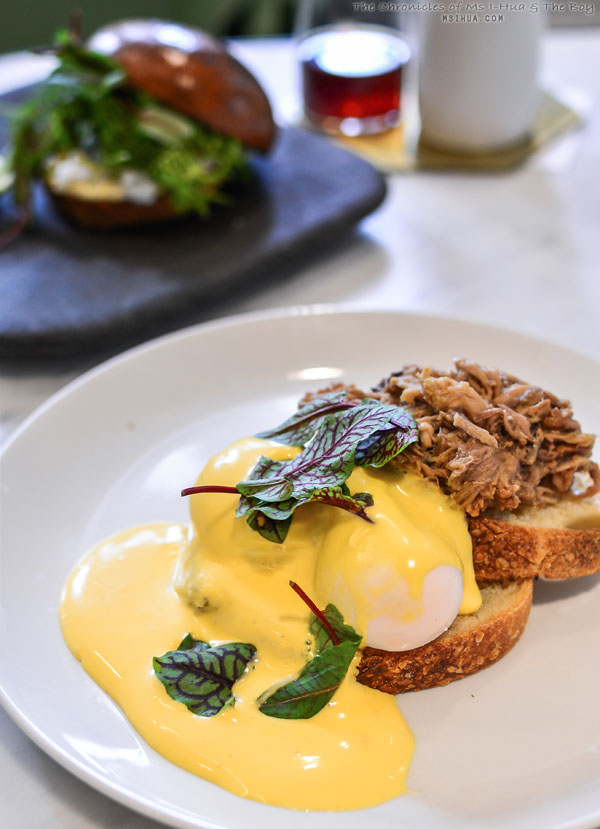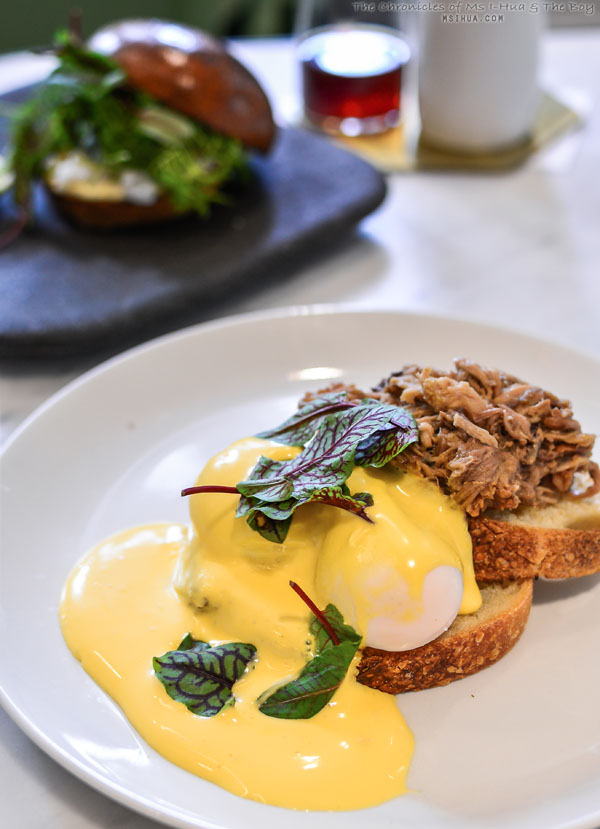 The Boy, staying true to who he was, ordered the Benedict Styled Eggs with Free Range Pork Shoulder and Aerated Hollandaise ($17.00).
He did comment that the dish, though tasty, didn't scream out to him. It was a good tasting, but a typical Benedict dish.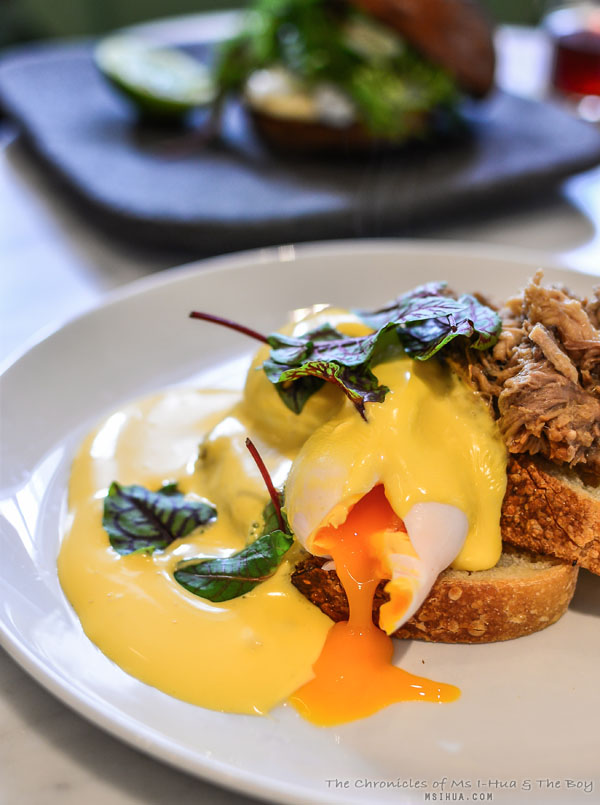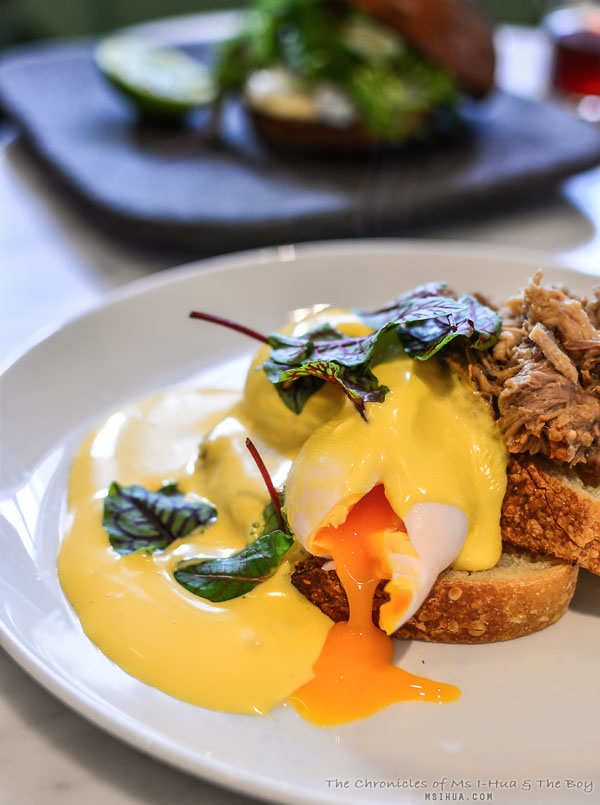 So what is the overall verdict? We did enjoy our visit when we managed to get in. However, if we were required to wait over an hour for it, there are much better options around Melbourne offering outstanding brunch options.
Could it contend with the likes of Top Paddock, De Clieu or Two Birds One Stone (which 50% of the current owners were formerly part-of or still have stakes in)? Only time will tell.
If you do manage to get in and have a burning question in your head, such as "What should I have when I get here?", my answer would be to encourage you to order the Ash Roll, just for an indulgent snack all to yourself 🙂
*Disclaimer: All food ratings & review are purely based on my own experiences and how I feel about the service, food and quality at the time of visit
Food/ Cuisine: Breakfast, Lunch & Coffee
Dining Style: Cafe
Opening Hours:
Monday to Friday, 7:00am – 4:00pm
Saturday & Sunday, 8:00am – 4:00pm
Address:
50 Albert Road
South Melbourne VIC 3205
Tel: (03) 9088 0721
Website: http://thekettleblack.com.au/
Twitter: @kettleblackcafe
How to get there: