Sometimes when we travel, all we really want is for someone to tell us exactly where to go and what to do.
Sometimes, we just can't be bothered planning it all.
Sometimes, it's just easier to follow.
For my readers who silently read this blog and say to themselves, what would I be able to eat on a one day trip to Sydney?
Well, I rub my hands in glee for I have compiled for you a fun-filled dining tour that won't break your budget, and will leave you extremely satisfied.
To be honest, in between my visits to the "must-go" fine dining restaurants (i.e., Quay and Bentley), this would actually be my typical day in Sydney (eating wise) give or take.
So let's start with…
Breakfast
Every time we are in Sydney, the Boy and I would insist to Big Sis and Big Bro to take us to Haymarket for a delicious char chan teng (Hong Kong style cafe) meal.
Our favourite joint in this area is Ching Yip Coffee Lounge.
I once frequented Sydney quite a bit for work, and to this day, when I show up on my own to this Coffee Lounge, the waitresses will ask me if I'm waiting for my sister and vice versa.
Feels good to be loved 🙂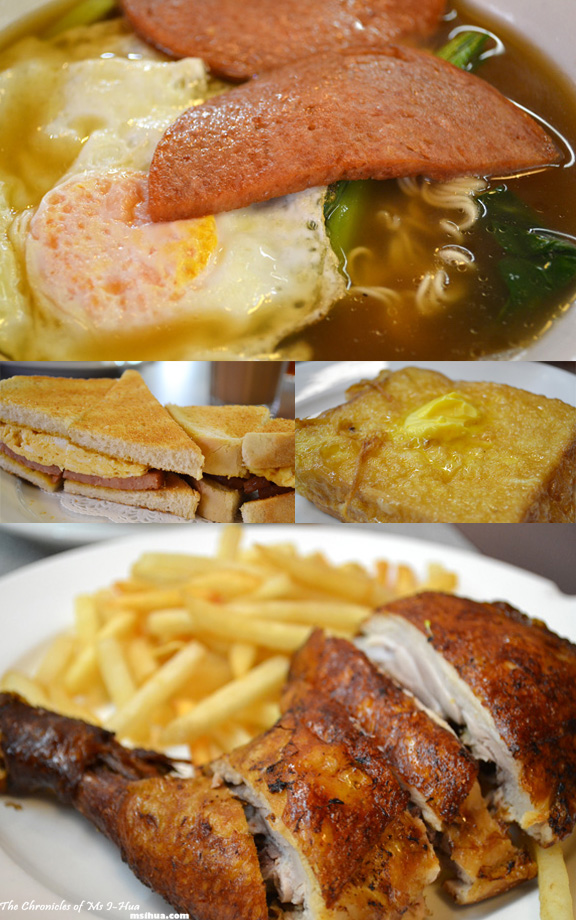 When we visit, we more or less order the same thing.
The Boy will go for his Luncheon Meat (similar to Spam) and Egg with Instant Noodle Soup and I will opt for my toasted Luncheon Meat and Egg Sandwich. Along with iced-milk teas, we are pretty much set for the morning as we stroll through the many cheap factory outlets at the Haymarket shopping centre.
They also do daily specials here (for breakfast, lunch and dinner) and you can get a pretty affordable meal here of a soup, main and a drink for less than $10!
Ching Yip Coffee Lounge
Level 2, Dixon House
413-415 Sussex St
Haymarket NSW 2000
Lunch
After a rather fulfilling walk around Chinatown where you admire the sites and shop to your little heart's content, it is time for lunch!
Where else would you go than to get a quick bite at Mamak?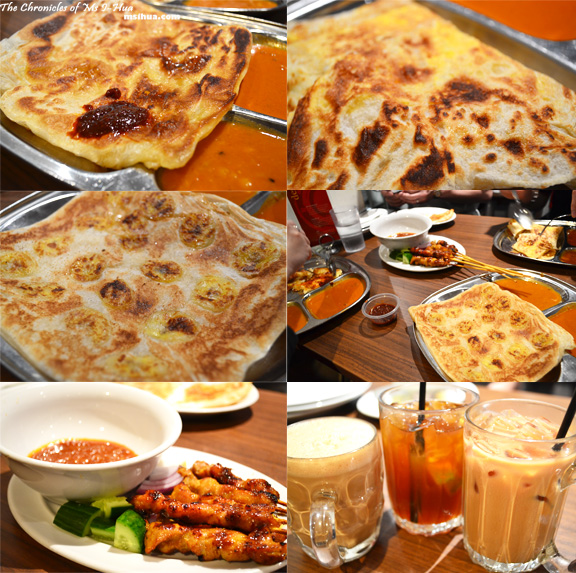 For less than $10 (a Roti will set you back around $5.50 and drinks around $3.50) you will have a satisfied meal filled with carbs, sugar, protein, and all things exciting and enticing!
How could you possibly say no?
Note: There is usually a waiting line to get in, so be prepared.
Mamak
15 Goulburn St
Haymarket NSW 2000
Afternoon Tea – Dessert!
Once you've had your fill in Chinatown, why not take a walk to the Circular Quay? Madness? Nah, I think it's rather fun to walk down along the entire George Street to the harbour.
I do it all the time. Sydney-siders will tell you to jump on the free shuttle bus (it's green) instead of walking. But you shouldn't! How else would you be able to soak up all the fun atmosphere and visit the busy little shops and complexes that line George Street?
If you feel like you need to get out of the city for a bit, why not be adventurous and take the train to Darlinghurst?
Why? There's ice-cream to be had! Gelato to be exact, but who's asking. Take a trip down to Gelato Messina where they serve the most amazing and fun sounding gelatos.
Apple Pie, Banana Bread, Roast Carrots, Macarons, these are all the interesting flavours of gelato you will be able to pick!
Sometimes, when we need more sugar (and we are driving), we do take another quick drive to Balmain and Rozelle to visit Adriano Zumbo's patisserie and lab 🙂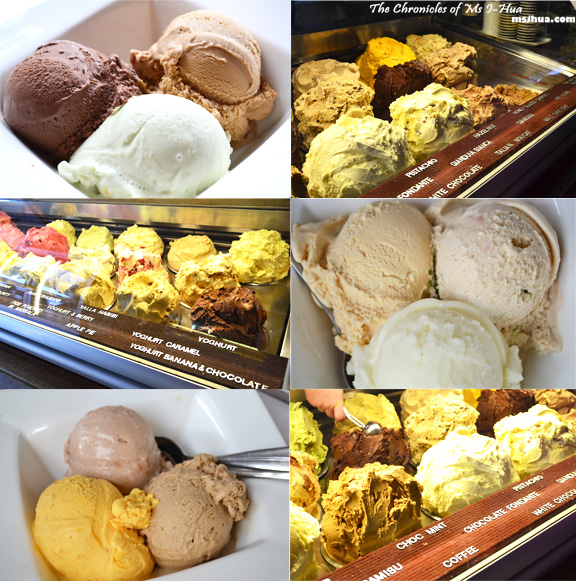 Gelato Messina
Shop 1/241 Victoria St
Darlinghurst NSW 2010
Dinner
For dinner, head back into Chinatown and hunt down the best tonkotsu ramen (Japanese noodle in pork broth) in Sydney (and some say Australia) at Gumshara Ramen.
If this meal doesn't have you filled to the brim, there are more desserts to be had in the vicinity (this is after all Chinatown).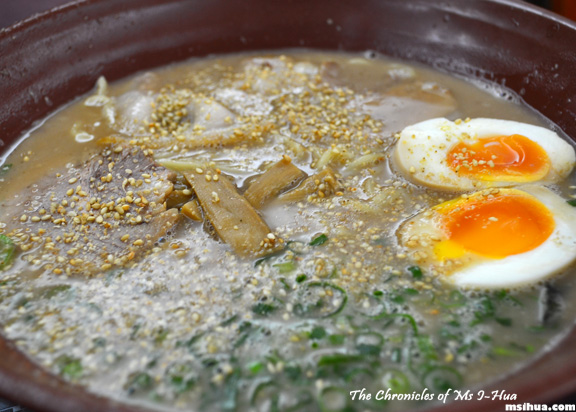 Gumshara Ramen
Shop 209
Eating World Harbour Plaza
25-29 Dixon St
Haymarket NSW 2000
Sure this day-out in Sydney seems quite focussed on Asian cuisine (minus the gelato), but why not? Live a little 🙂
Plan a Sydney Trip by public transport if you have no access to a car via NSW Transport Info
Below is the Google Map of the food eating day-trip outlined in this post.
Eat well, be adventurous, try the little hidden places and most of all, stay safe. Be smart 🙂


View Larger Map